Jamie

Level: 22



Posts: 38/123
EXP: 55108
For next: 3242

Since: 06-03-14

Pronouns: he/him
From: England

Since last post: 1 day
Last activity: 1 day


https://i.nyah.moe/9pz6.png

This profile says he's 16, despite him turning 17 today. Currently 6:33 AM GMT+1 (DST it still in effect).

Wonder why...
2Tie

Rumours of my death have been greatly exaggerated.
Level: 63


Posts: 1087/1097
EXP: 2053328
For next: 43824

Since: 02-22-10

Pronouns: whatever you want
From: here

Since last post: 20 hours
Last activity: 10 hours


might have to do with what time zone the user selected? it's not the eleventh yet for a couple time zones
Xenesis
Actually a Doctor
Level: 94


Posts: 2536/2543
EXP: 8245731
For next: 110926

Since: 07-28-07

Pronouns: he/him
From: The Land of Kangaroos and Drop Bears

Since last post: 17 days
Last activity: 9 hours


Yeah, I'm in GMT+9.5 so I miss out on the cool birthday effect for most of the day. Its a weird edge case with user vs server timezone.
Xkeeper

Level: 250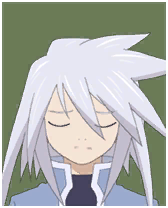 Posts: 23358/24696
EXP: 250297262
For next: 231749

Since: 07-03-07

Pronouns: they/them, she/her, etc.

Since last post: 2 days
Last activity: 16 hours


Possibly even stranger is that this issue does not seem to have affected either of the other two people having a birthday today. Weird.
Rusted Logic