Sanqui
1760

🦉
Level: 78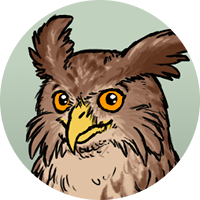 Posts: 1679/1762
EXP: 4239696
For next: 142530

Since: 12-20-09

Pronouns: any
From: Czechia (NEW!)

Since last post: 7 days
Last activity: 2 days


Posted on 02-07-18 05:07:41 PM (last edited by Sanqui at 02-07-18 06:16:25 PM)
Link | Quote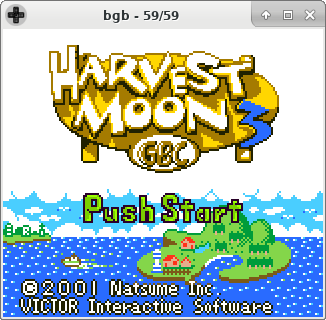 Just a sort of visual hack log for fun. I like making screenshots when I'm working.

2018-02-05
Working on making the .tbl file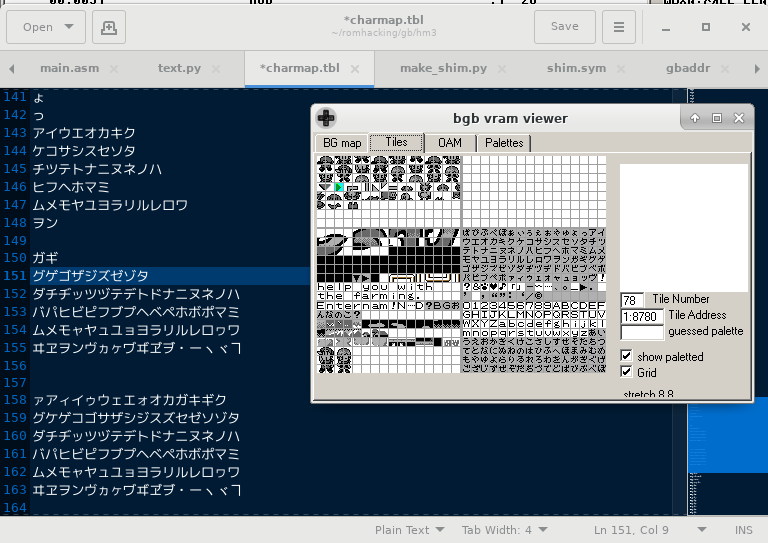 Got the first text table dumped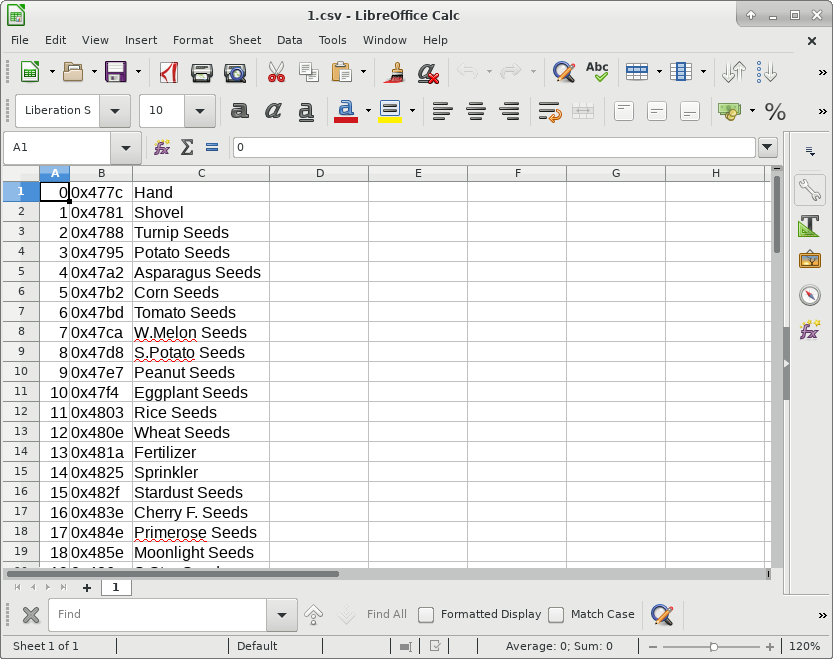 These strings are sorta ugly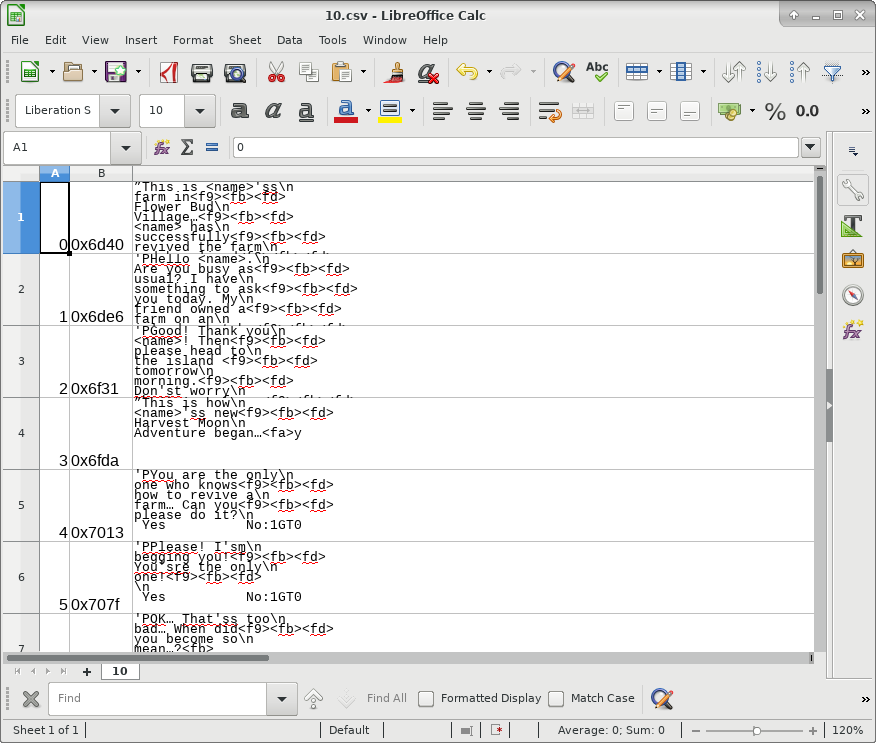 Disassembling the control code... code. You can see a script I quickly made for dumping pointer tables in use.
Full desktop screenshot 1!

It's the character names! Quick hack - negative numbers actually reference RAM (e.g. for the player or partner names).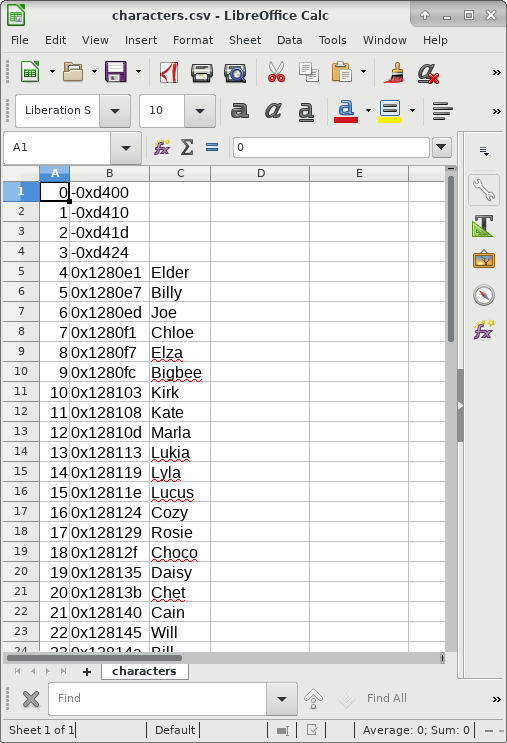 Figuring out all the text tables is a pain in the ass. I've had to rewrite this table since I discovered these are all metatables.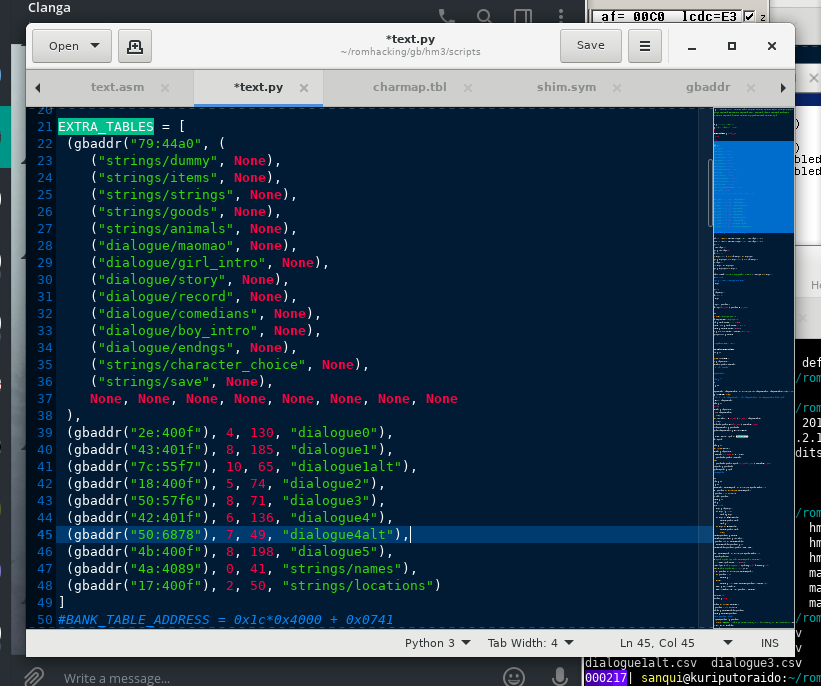 2018-02-06

Are you a brgil?




Apparently I'm horrible at choosing commit messages.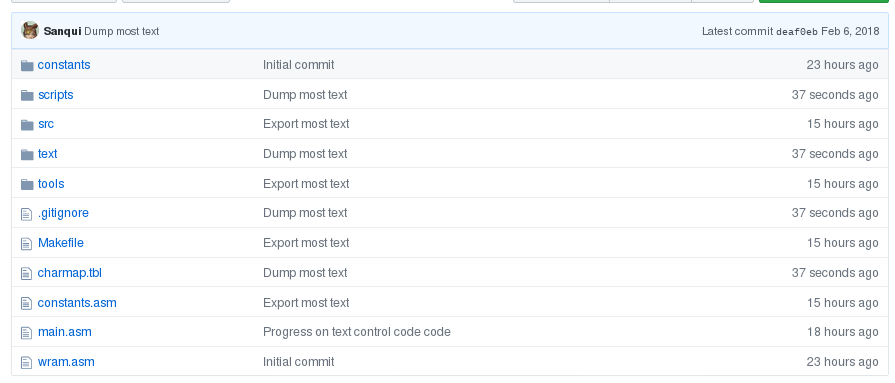 The text in this game is soooo cheeeesy....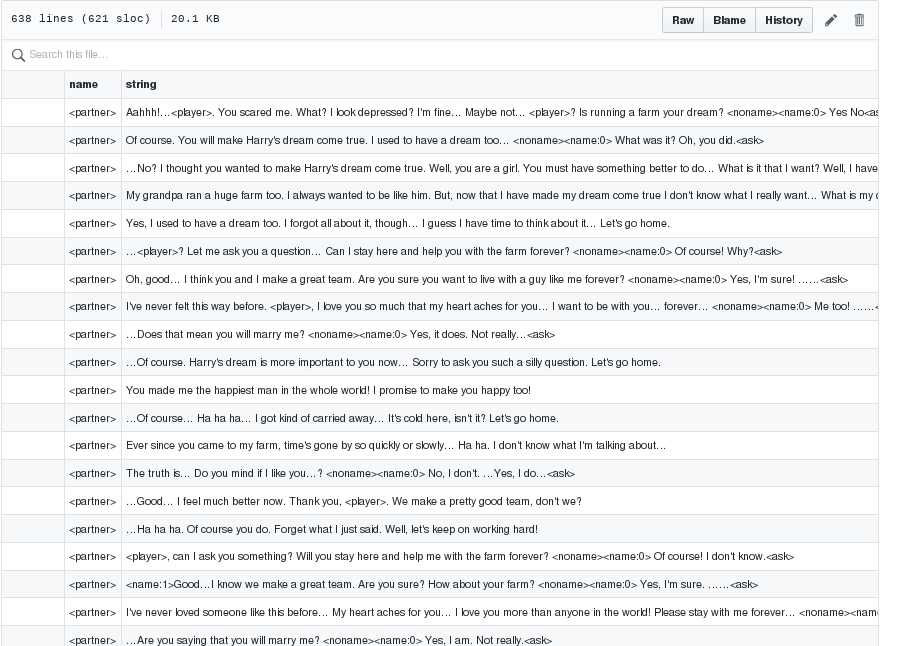 Oh hey it's a bit of unreferenced, unterminated text! Gotta remember to put it on TCRF later.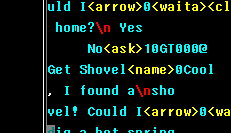 Now my screen makes me look like a real hacker. You can see me using vbindiff in the bottom right corner to see where I messed up when trying to replicate the original ROM.
Full desktop screenshot 2!

And here we go, the first text replacement (read from a CSV) is a success!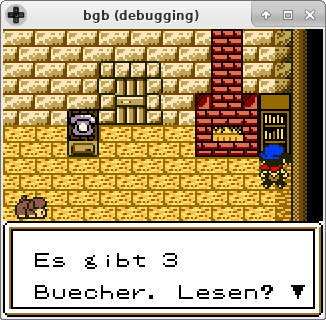 Wikipedia claims the game came out in two, separate versions in Japanese for each gender, but the gender selection is there anyway, so I'm really confused. Can anybody enlighten this?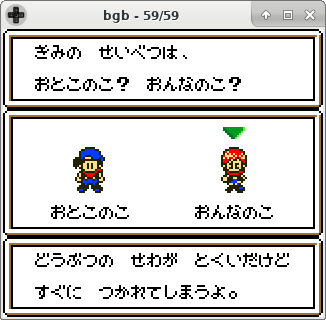 2018-02-07
The new font is in! As you can see, a lot of the menus don't actually use the font, instead having baked in tiles...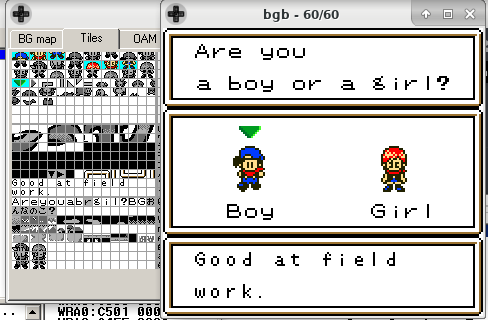 When labelling, I need to read the code, determine what's useful for me, and turn all the "Call_29fd" stuff into pretty labels like "DialogueNextChar".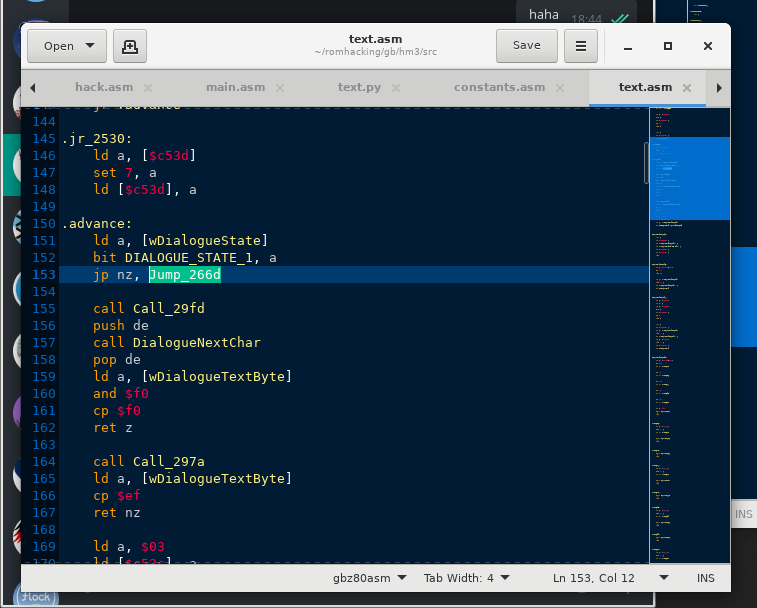 And basic VWF for dialogue boxes is implemented! It wasn't too difficult. I mostly reused my old code.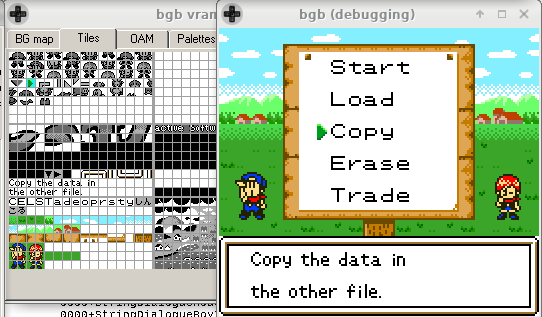 Successfully reinserted the original text with new formatting. This will still need some work though. If you're wondering what happens if the player's name is longer than A... yeah.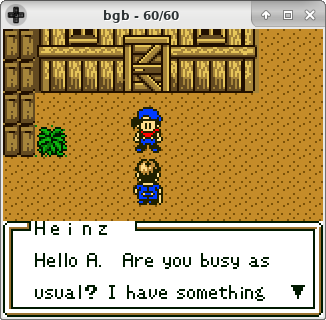 ---

The repo lives at https://github.com/Sanqui/hm3.

Feel free to ask questions. Otherwise I'll just keep on posting screenshots I find interesting.