Nin★Collin

Red Koopa
Level: 20


Posts: 39/125
EXP: 41210
For next: 1229

Since: 01-08-16

From: Dimension X Pipe

Since last post: 4 days
Last activity: 16 hours


Personally, my two favorite are Daft Punk - Discovery and Junko Yagami - Full Moon.


sammyrms1
Member
Level: 18


Posts: 40/113
EXP: 27483
For next: 2414

Since: 12-19-16

From: San Francisco, CA

Since last post: 6 days
Last activity: 3 days


Michael Jackson - Thriller
Green Day - International Superhits!
Hoobastank - The Reason
Trapt - Trapt
Linkin Park - Hybrid Theory and Meteora
Ozzy Osbourne - The Ozzman Cometh
The Prodigy - Experience
Q
Seeker of the tru7h
Level: 98


Posts: 2748/2862
EXP: 9623349
For next: 31004

Since: 08-02-07

Pronouns: she/her
From: Nowhere

Since last post: 17 hours
Last activity: 15 hours


Here are my Top 5, in no particular order:
hydra-calm
Member
Level: 17


Posts: 17/118
EXP: 22579
For next: 2164

Since: 07-21-17


Since last post: 6 days
Last activity: 1 day


Posted on 08-11-17 01:39:00 AM (last edited by hydra-calm at 08-11-17 01:54:05 AM)
Link | Quote
This is a difficult question and my answer would likely be different tomorrow, but I'll have a shot...

Vladislav Delay - Entain
Vladislav Delay - Anima [If I had to pick an absolute favorite, probably this]
Microstoria - snd
At the Drive-In - Relationship of Command
At the Drive-in - Vaya
Endless 1
Main - Firmament III
Main - Dry Stone Feed
This Heat - Deceit
Talk Talk - Laughing Stock
Reload - Autoreload
Richie Hawtin - Decks EFX & 909
Rapoon - Tin of Drum
Pan Daijing - Lack [I'm aware how recent this is...]
L - Holy Letters
Manuel Göttsching - E2-E4
The Dead C - The White House
The Dead C - Tusk
Fushitsusha - Pathetique
Leif - Taraxacum
Kayo Dot - Dowsing Anemone With Copper Tongue
Empress - Homeward Sounds
Bluetile Lounge - Half Cut
Vainqueur - Elevations
Drive Like Jehu - Yank Crime
Wipers - Youth of America
Yør - Lack of Being
Voices From the Lake - Voices From the Lake
Slovenly - Thinking of Empire
Seam - The Problem With Me


I cheated on a few of these (they're EPs), and dance music is skewed toward EPs/singles, so it's probably underrepresented here. There are also tons of things I find interesting/worthwhile that aren't really long-term "favorites" I come back to constantly because they're exhausting, flawed or require a specific mood to enjoy. (e.g. I find Hafler Trio - Kill the King too terrifying and disorienting for regular listening, but I love it anyway)

2Tie

Rumours of my death have been greatly exaggerated.
Level: 61


Posts: 882/1051
EXP: 1871040
For next: 5556

Since: 02-22-10

Pronouns: anything you want
From: The Codrex, Karda Nui

Since last post: 1 day
Last activity: 5 hours


Bad Company - Bad Company
Led Zeppelin - Led Zeppelin II
Chicago - The Chicago Transit Authority
Eric Clapton - The Cream of Clapton
Santana - The Best Of Santana
Cheap Trick - The Greatest Hits
Various - Motown 40 Forever
Foo Fighters - Wasting Light
The Who - Who's Next
Red Hot Chili Peppers - Californication
Daft Punk - Discovery
deadmau5 - For Lack of a Better Name
Type O Negative - October Rust
Korn - Untouchables


...and a few artist and genre compilation CDs that my mom burned in the early aughts


that should be a good start!
Rambly

Level: 83


Posts: 1826/1916
EXP: 5278655
For next: 153566

Since: 07-22-07

Pronouns: she/her

Since last post: 18 hours
Last activity: 1 hour


mine are pretty boring/predictable. also there's a lot of them even after editing a lot out


---

Air Moon Safari
Aphex Twin Selected Ambient Works 85-92
The Beatles The Beatles
Björk Vespertine
Blonde Redhead Misery Is A Butterfly
Broadcast Tender Buttons
Cocteau Twins Head Over Heels
Elliott Smith Either/Or
Gorillaz Demon Days
Grizzly Bear Veckatimest
Janelle Monáe The ArchAndroid (Suites II and III)
Laika Sounds of the Satellites
Modest Mouse This Is A Long Drive For Someone With Nothing To Think About
The New Pornographers The Electric Version
Nine Inch Nails The Downward Spiral
Nirvana MTV Unplugged in New York
R.E.M. Murmur
Radiohead Amnesiac
Stereolab Dots & Loops
Talking Heads Remain In Light
Unwound Leaves Turn Inside You
Wilco Yankee Hotel Foxtrot
Yes Close to the Edge

---
hydra-calm
Member
Level: 17


Posts: 84/118
EXP: 22579
For next: 2164

Since: 07-21-17


Since last post: 6 days
Last activity: 1 day


Laika's nostalgic -- I have that album and enjoyed it quite a bit, but haven't listened in a year+. Do you like any other trip-hop-y stuff like Portishead or Tricky or Bowery Electric? Leaves Turn Inside You has been a favorite for ages, as has a lot of other stuff from Unwound, and Cocteau Twins are generally great. I especially love some of the live versions of early/mid 80s songs like Pepper Tree, Pearly Dewdrops' Drops etc.

A few I'd probably add to my list, since as my prior post says it's constantly changing:
Arthur Russell - World of Echo
Tolerance - Divin
CC Not - Geo Fi

Xkeeper

Level: 243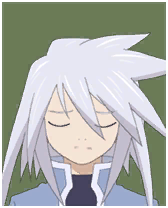 Posts: 23318/23358
EXP: 225247371
For next: 1668249

Since: 07-03-07

Pronouns: they/them, she/her, etc.

Since last post: 8 days
Last activity: 1 day


Scorpions - Humanity: Hour I and Crazy World.

There are others, probably, but mostly I like individual songs more than an entire album. (The two above just have a lot of good songs.)

Rambly

Level: 83


Posts: 1837/1916
EXP: 5278655
For next: 153566

Since: 07-22-07

Pronouns: she/her

Since last post: 18 hours
Last activity: 1 hour


Posted on 02-07-18 09:29:10 AM (last edited by Rambly at 02-07-18 09:29:27 AM)
Link | Quote
Originally posted by hydra-calm

---

Laika's nostalgic -- I have that album and enjoyed it quite a bit, but haven't listened in a year+. Do you like any other trip-hop-y stuff like Portishead or Tricky or Bowery Electric?

---


Laika's cool! Sounds of the Satellites is def my fav from them and prolly the most consistently good, but there's other songs i really like -- i really love Sugar Daddy (mostly for that bass tone ugggghhhh
), If You Miss (which might be my favorite Laika song, actually!), Coming Down Glass, and their cover of German Shepherds. i also have Eva Luna by Moonshake which has some decent stuff on it (i like Little Thing a lotttttttt. i guess i just like 7/8).

Portishead i love! i think their s/t might be my fav but i like all three of their LPs a lot. their live album is good too

i listened to a couple Bowery Electric albums back in like 2012 but they kinda passed me by at the time, but to be fair that was before my really big trip-hop phase and i dunno how i'd feel about it? it's very well possible i'd love them now lol

i haven't heard any Tricky at all which is like blasphemy who's ever listened to trip-hop whatsoever so i'll prolly rectify this soon


Originally posted by hydra-calm

---

Leaves Turn Inside You has been a favorite for ages, as has a lot of other stuff from Unwound,

---

omfg yeah! i love love love Leaves and it's easily my fav but also every song on Repetition is great and that easily coulda gone on the list if Leaves didn't exist and i wasn't trying to limit myself to one album per artist. i really like The Future of What and Fake Train too


Originally posted by hydra-calm

---

and Cocteau Twins are generally great. I especially love some of the live versions of early/mid 80s songs like Pepper Tree, Pearly Dewdrops' Drops etc.

---
omg thank you for these! i just actually heard The Spangle Maker for the first time recently so this is good timing lol

also also just realized Laughing Stock is on your list which definitely shoulda gone on mine
Kazinsal
Amazing Flyin' Hammer Bro
Level: 48


Posts: 564/606
EXP: 773060
For next: 50483

Since: 01-18-11

Pronouns: he/him
From: Victoria, Canada

Since last post: 16 days
Last activity: 1 day


Posted on 02-07-18 04:43:27 PM (last edited by Kazinsal at 02-18-18 08:21:56 AM)
Link | Quote
Oh man, this is a hard one. In no particular order (mostly going through my recent albums on Google Play Music:

Blue Oyster Cult - Fire of Unknown Origin
Rush - Hemispheres
Genesis - Invisible Touch
Genesis - Duke
Dream Theater - Images and Words
Porcupine Tree - In Absentia
Joe Satriani - Surfing with the Alien
Seatbelts - Cowboy Bebop soundtrack albums
The Police - Ghost in the Machine
Dana Jean Phoenix - Le Mirage
Styx - Paradise Theatre
Tool - 10,000 Days
Yes - Close to the Edge
Iron Maiden - Powerslave
Prince - Purple Rain
Queensryche - Empire
Daft Punk - Discovery
Snoop Doggy Dogg - Doggystyle
The Offspring - Smash
The Offspring - Conspiracy of One
Rusted Logic