Profile for

Xkeeper
General information
Total posts
23358 (5.75 per day)

Total threads
1843
EXP
Level: 244
EXP: 227594959 (for next level: 2592307)
Gain: 14615 EXP per post, 3.086 seconds to gain 1 EXP when idle
Registered on
07-03-07 04:35:46 AM (4064 days ago)
Last post
08-18-18 06:24:32 AM, in Fragments [heavy?] (Innocent Town)
Last activity
08-18-18 05:33:55 PM
User settings
Timezone offset
-3 hours from the server, -3 hours from you (current time: 08-18-18 04:06:35 PM)
Items per page
50 threads, 20 posts
Color scheme
Night
RPG status
Equipped Items
Weapons
Catastrophe
Armor
Shields
Helmets
Boots
Accessories
Demon's Wings
Usable crap
Personal information
Real name
Revya?
Pronouns
they/them, she/her, etc.
Location
Birthday
Tuesday, April 5, 1988 (30 years old)
User bio
An essential part of decent leadership is recognizing that there are options and eventualities and circumstances that you will not think of or handle effectively.
I'm Xkeeper. I've run Jul for a long time, and the community that came before it for a little while.
I don't have much to say about myself right now; this bio itself is mostly copied from years ago.
You can talk to me any time, if you want. I'm always here.
In all cases, I think there's a barrier that eventually prevents us from coming together. Think of the pressure you feel the first time you play someone online for example. Or, the pressure, including awe, I felt when asking musicians I respect to arrange music for this game. Once you've tried it, however, you realize it's not as scary as you thought. Because once you play, you realize the person on the other end is no more than another person with whom you can enjoy the game.

— Masahiro Sakurai
19:06'08" Xkeeper: somebody just asked me "are you a girl"
19:06'10" Xkeeper: uhhhh
19:06'12" Xkeeper: I don't think so
19:07'54" Tarale: haha
19:08'13" Tarale: Hm... no, you're not very girly
19:08'16" Tarale: Aside from the CCS thing
19:08'42" Xkeeper: that isn't girly.
I used to have a list of links here that I visited often, but it looks like most of those links are long gone.
That's just the nature of the internet, these days...
Sample post

Xkeeper

Level: 244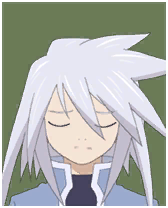 Posts: 23358
EXP: 227594959
For next: 2592307

Since: 07-03-07

Pronouns: they/them, she/her, etc.

Since last post: 12 hours
Last activity: 1 hour


Posted on 08-18-18 07:06:35 PM
Sample text.
Originally posted by fhqwhgads

---

A sample quote, with a link, for testing your layout.

---
This is how your post will appear.
--------------------
(Lv 244 with 227594959 EXP)
Rusted Logic