Jamie

Level: 22



Posts: 46/118
EXP: 51712
For next: 6638

Since: 06-03-14

Pronouns: he/him
From: England

Since last post: 56 min.
Last activity: 55 min.


Song in question was Polythene Girl by Feeder.

Does anyone else (particularly those maybe with autistic traits) find it relaxing to listen to a song on loop for a while? Just wondering.
2Tie

Rumours of my death have been greatly exaggerated.
Level: 63


Posts: 1090/1096
EXP: 2049111
For next: 48041

Since: 02-22-10

Pronouns: whatever you want
From: here

Since last post: 7 days
Last activity: 1 day


i've found trying to fall asleep to music has opposite the intended effect on me - i tend to focus on the music and listening to it keeps me up. if it's on loop, i pick it apart and listen to the different insteuments or melodies. i think this is called "deep listening"?

that said, things that do tend to help me sleep is hair brushing/scalp massaging ASMR, and..... watching speedruns
Xkeeper

Level: 250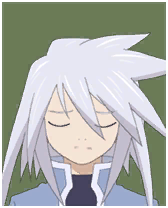 Posts: 23358/24691
EXP: 250089090
For next: 439921

Since: 07-03-07

Pronouns: they/them, she/her, etc.

Since last post: 2 days
Last activity: 2 days


I've been known to loop songs for hours, so it's not unheard of. I don't sleep to it any more — a little difficult when someone else sleeps in your bed, too, and they might not appreciate 8 hours of (something) — but when I'm alone I'll still occasionally leave my laptop on the nightstand and let it quietly play something ambient or gentle.
hydra-calm
Member
Level: 21


Posts: 159/172
EXP: 49634
For next: 309

Since: 07-21-17


Since last post: 2 days
Last activity: 6 hours


I don't think I can really listen to music passively enough to do this -- my friend made a mix a while ago that he expressly mentioned was for sleep (probably tongue-in-cheek on some level, but eh). There was way too much to focus on for it to ever work that way for me. I could only do this if I'd been up multiple days first, probably.
BatElite
Member
Level: 23


Posts: 183/188
EXP: 61637
For next: 6086

Since: 04-24-17

Pronouns: they/them, maybe also she/her

Since last post: 10 days
Last activity: 9 hours


For a while I've listened a bunch to Mega Man (X) themes, the half-hour long loops you can find. I've finished those a few times too, but I don't think I've listened to anything on loop for hours on end.

I only really fall asleep with music on on the train or in cars (I think in the train it might help me with keeping time until I have to wake up somehow?), and in that case it's an album at most.

I listen a lot to albums, less so individual songs or loops thereof.
Mistral

Red Yoshi
don't underestimate me / you ain't seen nothin' yet
Level: 112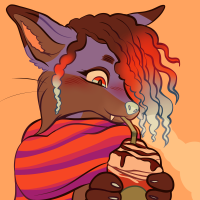 Posts: 3788/3818
EXP: 15115306
For next: 222899

Since: 08-22-07

Pronouns: she/her
From: body chicago, soul nueva york

Since last post: 2 days
Last activity: 22 hours


lately i get stuck on a particular song for ages,
and let it play on loop for hours on end
and yeah, often during sleep, as well
i have aspergers and adhd, and for some reason,
i cant get enough of certain songs
they just stick with me,
i have to have a way to loop them,
no matter where i am
that's part of why i made my own music extension channel on youtube,
so that i can just download or stream my own music extension videos
that, and the fact that on mobile devices,
they've only just recently started to catch up with PCs,
especially in terms of availability of video game music format players

...in case anyone is wondering,
the song i've got stuck in my head recently is rude buster
Nin★Collin

Red Paratroopa
Level: 24


Posts: 170/178
EXP: 76710
For next: 1415

Since: 01-08-16

Pronouns: she/her
From: Dimension X Pipe

Since last post: 5 days
Last activity: 6 hours


Posted on 11-04-18 01:43:20 AM (last edited by Nin★Collin at 11-04-18 01:44:40 AM)
Link | Quote
Originally posted by Mistral

---

the song i've got stuck in my head recently is rude buster

---

This and "The Field of Hopes and Dreams" are looping endlessly in my head
Peardian

Magikoopa

16/3/1: KvSG #479 is up!

Level: 149


Posts: 7424/7432
EXP: 41148478
For next: 186661

Since: 08-02-07

From: Isle Delfino

Since last post: 7 days
Last activity: 3 hours


I grew up playing video games and never really listened to radio or music albums, so I'm accustomed to having endlessly-repeating background music. If I find a song that gets me motivated, I'll listen to it for hours while I work. However, songs with particularly distinct or jarring beginnings/ends don't really work well for this. This is why I like game music formats, since they can play seamlessly forever.

I don't listen to music for falling asleep, but I can see how it would be relaxing if the music is not too intense or attention-grabbing.


By the way, my record comes from when I was working on a web design project in college. I listened to Gloam Valley from Super Paper Mario for about 8 hours straight.
Xkeeper

Level: 250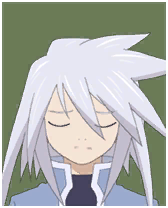 Posts: 24667/24691
EXP: 250089090
For next: 439921

Since: 07-03-07

Pronouns: they/them, she/her, etc.

Since last post: 2 days
Last activity: 2 days


I still remember the days when I'd have the speaker of a Game Boy pressed to my ear, to listen to music from certain games for a long time.


Originally posted by Mistral

---

mobile music players

---

On Android, the situation is a little less dire than it's been on iOS ... even 3-4 years ago or so there was Modo, and there's droidsound-e which plays a lot of weird game music formats (even if it is a bit buggy sometimes).

Of course, ten years ago, my go-to mobile music player of choice was, of all things, the PSP, thanks to homebrew and whatever the often-used game music player on it was
packbat
10

Level: 4



Posts: 5/14
EXP: 178
For next: 101

Since: 11-05-18

Pronouns: she/her, ze/zir, they/.../themself
From: Maryland, USA

Since last post: 1 day
Last activity: 4 hours


I didn't used to, but lately I've been relistening to familiar podfics or the beginnings of familiar YouTube videos - mostly Clickspring for the latter - with the volume turned down very, very low as a way to get me to be still and not amping myself up with thinking while I'm trying to fall asleep.

When I'm awake, though, I listen to single songs over and over and over a lot. I think because the things I am getting out of the experience take longer than the single-digit number of minutes of the song's runtime, so I have to stick with it for a while.
Rusted Logic