BatElite
Member
Level: 23


Posts: 151/196
EXP: 65853
For next: 1870

Since: 04-24-17

Pronouns: they/them, maybe also she/her

Since last post: 4 hours
Last activity: 4 hours


I don't think there's a thread for general thoughts on this forum so I might as well make a thread specifically for this. Easier to ignore too.

---

It's...odd to slowly come around to the possible conclusion I've been subject to (emotional) abuse. I only have bits and fragments of memory (which may or may not be correct, memory can be faulty as heck) and the culprit(s) would have been children around my age or a little older at the time(s) it happened. I just have a lot personality/behavioural quirks that are apparently indicative and things I remember to match.

Maybe I've gotten used to that thought, at least in part. I still don't feel like my baggage is particularly justified. It seems like stuff that I should just suck up and leave people to their actual traumas and other problems.

I guess if anything I should take this to some form of professional rather than spew it here for you to mop up. Certainly I have the means to, but that requires taking something into meatspace and letting people know about this stuff and I'm already very hesitant about doing that with much more benign stuff.

I'm well aware looking at this that none of you have a clue what I'm on about and I think I've only let two people in on part (but probably most?) of it and neither of them are active here. Sorry for that and sorry for wasting your time.

Also starting to feel manipulative with the apologizing so I'll just post this before I write it into a complete mess...

---

(Sorry for the vague thread title, I didn't know of a better one.)

To end on a little levity: It occurred to me that this forum is the only place you can't jokingly reply to something with "guilty as charged."
Q
Mis7eryMyra
Level: 100


Posts: 2875/2908
EXP: 10075936
For next: 278460

Since: 08-02-07

Pronouns: she/her
From: Nowhere

Since last post: 8 days
Last activity: 14 hours


Childhood emotional abuse, even from other children, is definitely a real thing, and it's pretty common to have memory loss/fabrications associated with childhood abuse, usually with the mental function of protecting you from abuse that happened rather than fabricating abuse that didn't happen.

I obviously don't know your situation and am not a trained professional, though, so I can't give you any definitive answers; take my thoughts with a grain of salt. Just understand that it's a genuine feature of childhood abuse, and it's probably worth looking into talking with a professional about it if you can.

I understand it's hard to talk about those things and to get therapy for it, though. It's ultimately your decision, but I think it's worth trying to figure things out and heal.
Xkeeper

Level: 250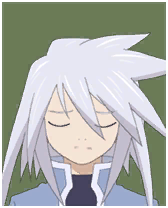 Posts: 23358/24696
EXP: 250291313
For next: 237698

Since: 07-03-07

Pronouns: they/them, she/her, etc.

Since last post: 1 day
Last activity: 11 hours


also, you do not have to apologize. you have not done anything wrong here.

emotional abuse is very much a thing and it's often overlooked at young ages because "kids will be kids" or whatever bullshit excuse adults use to cover up for being incompetent shitheads. it's worth not putting yourself down about it and trying to talk to a professional, who can hopefully help you figure out exactly what's going on

rationalizing (? justifying) it the way you are ("I still don't feel like my baggage is particularly justified.") is also a sign that something has happened that got ignored or dismissed by adults. see this a lot with parents who think children should "tough it out" or "man up" or a bunch of other horrible things i don't feel like repeating. it suggests to you that your problems aren't real or valid and that you're making a big deal out of nothing, even though it is a serious problem

in some cases it can happen because the adult(s) themselves may have been subjected to similar abuse but has failed to recognize and stop the cycle. sadly this happens more often than not

there's no harm in talking with a professional therapist about these things. if it doesn't work out or you don't feel comfortable you are not obligated to continue. the choice is yours, though.



i got a hug here for you if you want one.
Rusted Logic