Narumi

Paratroopa
Level: 19


Posts: 42/156
EXP: 33368
For next: 2409

Since: 02-01-18

Pronouns: they/them
From: In a garbage can

Since last post: 11 days
Last activity: 6 days


Do you ever have bouts of perfectionism get to you? Like when trying to get a project done or trying to get the best look but fail miserably at it?

I sometimes have bouts of perfectionism where I'm working on a game or fan project, then being burnt out from it as a result. It even sometimes applies to my appearance, where I'm not happy with it until I think it's perfect.

Do you ever have this happen?
eifie
Harassment campaign contributor

Level: NaN


Posts: 17/-88
EXP: NaN
For next: 0

Since: 02-13-18

From: Rural Indiana

Since last post: 239 days
Last activity: 141 days


yeaaaa this is me! a lot of times with art i will be creating something, decide i dont like it, then delete it and start over. i was just thinking about how i did this with my project velkacis too because i have recreated so many pages. i get really fixated on certain things and pour hours of work into it only to wake up the next morning and be like WAIT I HAVE A BETTER IDEA!
Tarale
Catgirl
C:\ DOS
C:\ DOS RUN
RUN DOS RUN
Level: 83


Posts: 1561/1876
EXP: 5227786
For next: 204435

Since: 07-23-07

Pronouns: she/her

Since last post: 10 days
Last activity: 10 hours


I used to struggle with perfectionism more, but it doesn't fly in the workplace, and it holds back improvement with stuff like drawing, so I'm getting better at just letting stuff go.
RanAS
Member
Level: 40


Posts: 386/503
EXP: 437341
For next: 3968

Since: 10-10-14

From: Brazil

Since last post: 16 hours
Last activity: 16 hours


Whenever I'm imagining an idea for a project, perfectionism tends to get in the way. Once I start having a sense of how much effort something is going to take, or as I try to actually create the project, then usually perfectionism tends to be left aside in favor of actually doing something, although more oftenly than not, the end result will end up bad enough that I'll want to redo it anyway (or at least improve it).
Rambly

Level: 87


Posts: 1866/2096
EXP: 6173969
For next: 218805

Since: 07-22-07

Pronouns: she/her

Since last post: 18 hours
Last activity: 4 hours


i'm such a ridiculous perfectionist that it causes me to never finish anything creative, and even if i do finish things i almost never show anyone out of embarrassment

the only way i've ever been able to finish anything is letting go of perfection, but that's hard when you always have a clear idea of what something "should" be in your head...

the last major project i did that i actually finished and released to the public was a dumb Zelda Classic quest and it took me two years to finish. not because it's long or complicated (it started out as a challenge to finish something in a month), but because i'd stop working on it for months because i'd be upset that the dungeons weren't turning out as well as i wanted... also, i kept updating it not just for bugfixes but because i would keep tweaking a bunch of random stuff nobody cares about for years after it was released

i think i'm finally "done" with it which is unusual because i never feel like i'm done with anything

i've been less of a perfectionist about my appearance lately, though, now that i'm at a point where i can actually fix what's wrong with it. i'm happy just to look acceptably decent. :x
Nicole

Disk-kun
Level: 141


Posts: 6428/6452
EXP: 33408423
For next: 711591

Since: 07-06-07

Pronouns: she/her
From: Boston, MA

Since last post: 16 hours
Last activity: 15 min.


I certainly never released anything through my decade of ROM hacking because of excessive perfectionism and being unable to finish anything because I'd restart it from scratch every few months x.x

I've managed to release more game projects recently because I've bene trying to adopt an ethos of "it's done, it is what it is, shove it out there" and move that instinct to restart from scratch instead to be "how are we going to do this better the next time"

It doesn't always work, though...
Narumi

Paratroopa
Level: 19


Posts: 62/156
EXP: 33368
For next: 2409

Since: 02-01-18

Pronouns: they/them
From: In a garbage can

Since last post: 11 days
Last activity: 6 days


I have trouble with ZC, ROM Hacking, and to an extent, RPG Maker games because I want it to be as perfect as possible to my vision. it's a lot difficult to translate from my brain to the actual project because of it being different from what I expected it to be.
Robbie Rage

Koopa
Level: 18


Posts: 83/100
EXP: 26999
For next: 2898

Since: 11-22-16

From: Funkytown, USA

Since last post: 258 days
Last activity: 183 days


I do have a small perfectionist streak when it comes to most things creative, especially with writing pieces. I usually tend to spend way too long adding details to a setting or a character to make sure it comes out right.

I work on a small podcast with some friends, who thankfully help keep me in check and remind me that it doesn't have to be 100% perfect all the time to be worthwhile.
sofi

🌠
Level: 106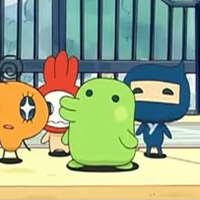 Posts: 3771/3818
EXP: 12556565
For next: 115378

Since: 02-18-11

Pronouns: she/her
From: たまごっち星

Since last post: 62 days
Last activity: 29 days


yeah, i do

it actually is worst with schoolwork. it's not as bad with projects anymore, doing photography challenged me to think on my feet and be flexible, reactive to my environment.
Swingball
Member
Level: 11



Posts: 23/45
EXP: 5001
For next: 984

Since: 02-19-18


Since last post: 19 days
Last activity: 19 days


I usually strive to do a good job at something but I don't try to make exactly perfect. Well done is good enough for me, you know.
Yuu

Level: 6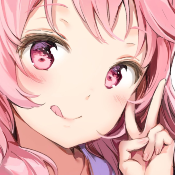 Posts: 9/18
EXP: 881
For next: 26

Since: 07-11-18


Since last post: 63 days
Last activity: 40 days


I struggle very much with the problem, especially when it comes to art. Usually it's at the point where I'll scrap things completely because I feel it doesn't turn out correctly and I find myself doing things over many times just to get it right.

It's been a big problem I've tried getting over but I can't resist the urge to not have mistakes in anything that I make so it's something I've just dealt with and tried to minimize as much as I could.
BatElite
Member
Level: 23


Posts: 149/196
EXP: 65855
For next: 1868

Since: 04-24-17

Pronouns: they/them, maybe also she/her

Since last post: 4 hours
Last activity: 4 hours


I used to have a huge perfectionist streak, not so much anymore (I'm pretty sure it's still around but I can't say off the top of my head where...

I'm still pretty slow and methodical though.
Peardian

Magikoopa

16/3/1: KvSG #479 is up!

Level: 149


Posts: 7402/7433
EXP: 41177870
For next: 157269

Since: 08-02-07

From: Isle Delfino

Since last post: 1 day
Last activity: 1 day


I'm not sure if it's necessarily perfectionism, but I certainly hold myself to some pretty high standards when I care about the result. In fact, I won't even try to attempt projects that recreate existing professional work because I know won't be satisfied with the results.

But when it comes to things that I know don't matter, I'll just scribble something or jot down some gibberish or whatever.
Rusted Logic