Lunaria


Moon Bunny! :3
Level: 131


Posts: 5561/5578
EXP: 26369791
For next: 54829

Since: 07-28-07

Pronouns: she/her
From: pile of fluff

Since last post: 2 days
Last activity: 12 hours


hehe, seems a lot of more of the same type of people have joined this place~

Welcome all new faces! 'w'
eq
Random nobody
Level: 1



Posts: 1/1
EXP: 8
For next: 3

Since: 05-10-18

Pronouns: they/them

Since last post: 67 days
Last activity: 35 days


hello, I'm eq! found out about this place on a post about it on mastodon (I'm @eq@cybre.space, by the way) and it looked cool so here I am :)
basscomm
Random nobody
Level: 3



Posts: 2/6
EXP: 113
For next: 15

Since: 05-18-18

From: Earth

Since last post: 5 days
Last activity: 4 days


I managed to post in another forum instead of this one first, because I'm a good reader.

I registered for the forum because Xkeeper mentions it on twitter sometimes, and I frequently click the link, think it's interesting, then get distracted by something shiny and then forget about it again. This time, though, I decided to take the plunge because, I'm tired of doing the same thing all the time. I'm terrible at introductions, though, mostly because I have an aversion to talking about myself, but let's see if I can push through that and get something down here anyway...

If you're so inclined, you can find me all over the place as 'basscomm', except on Nintendo platforms, because their platform makes the clbuttic mistake of thinking that my nickname has profanity in it.

In the daytime I pretend to know what I'm doing with computers and technology for a television station in the midwest, and at night I pretend to know about video games and/or technology and write articles/post videos (links are in my profile, if anyone is interested). I've been playing video games in one form or another for as long as I can remember. I won't bore anyone with the nitty-gritty, but let's just say that I remember that time that the game industry crashed. I also ended up working at a (now defunct) game developer and got my name in a few games, but you shouldn't go out of your way to find them, because they're pretty awful.

I have a habit of registering for forums and then reading a whole bunch, but forgetting to log in and post. It's something that I'm still working on. In the meantime, I'm looking forward to getting the lay of the land around here and seeing what all of the hubbub is about.
mappyland
Random nobody
Level: 1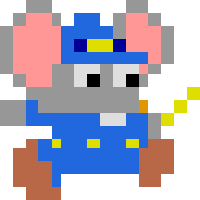 Posts: 1/1
EXP: 8
For next: 3

Since: 05-03-18

From: Boston area

Since last post: 55 days
Last activity: 16 hours


Hi folks! I'm mappy! I found a link to this forum on Twitter and have been lurking for a few weeks to see what it was all about — I figured it was high time I introduced myself and started to participate.


Professionally, I'm a front-end web developer; at present I'm a creative technologist for a Boston-area advertising agency. I also run a monthly movie night at a local theater. Most of the time, though, I am playing videogames, composing or listening to music, learning to cook, or writing.

I'm excited to chat more with you all and nearly as excited to skin my posts!!!
TheQuadeHunter
User
Level: 9


Posts: 16/16
EXP: 2730
For next: 432

Since: 07-23-13


Since last post: 31 days
Last activity: 31 days


Hi I'm Quade. I've had this account for years and been lurking way longer, but I have decided to come out of the shadows.
JosJuice
Random nobody
Level: 2



Posts: 2/4
EXP: 40
For next: 6

Since: 06-21-18

Pronouns: she/they
From: Sweden

Since last post: 24 days
Last activity: 3 days


Hi! I decided to sign up here to ask about a TCRF thing, but this is also a forum I've heard about before from Xkeeper, so... Maybe I'll try to stay for a while?

If anyone here recognizes me, it's probably from Twitter (https://twitter.com/JosJuice_) or from my contributions to Dolphin (https://dolphin-emu.org/)! Not that I really expect anyone to recognize me here...
uyjulian
Random nobody
Level: 1


Posts: 1/1
EXP: 4
For next: 7

Since: 06-23-18


Since last post: 23 days
Last activity: 12 days


Hello! I'm uyjulian, and I like playing video games, especially JRPGs, doing game modding, messing with old computers and video game consoles like 68k Macintoshes and the Playstation 2, and programming, mainly in Moonscript, Lua, (Objective-)C(++), and Python.

Nice to meet you!
Yuu-sana

Level: 3


Posts: 1/8
EXP: 54
For next: 74

Since: 07-11-18


Since last post: 2 days
Last activity: 2 days


Posted on 07-11-18 07:00:29 PM (last edited by Yuu-sana at 07-12-18 07:56:50 PM)
Link | Quote
Hey! I'm Yuu and I found these froums from TCRF and after about a week or so of lurking I decided to join. I look forward to getting along with everyone!


Xkeeper

Level: 243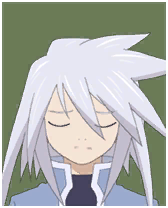 Posts: 23358/23358
EXP: 226678106
For next: 237514

Since: 07-03-07

Pronouns: they/them, she/her, etc.

Since last post: 13 hours
Last activity: 1 hour


howdy everyone!

also remember that posting in this thread isn't an obligation or something you have to do first. it's just like the stairs into a pool; you can just dive in, if you want

(or sit on the edge and sunbathe, up to you)
Rusted Logic