StapleButter
Member
Level: 42


Posts: 487/489
EXP: 483818
For next: 37544

Since: 02-24-13

From: your dreams

Since last post: 37 days
Last activity: 4 days


Originally posted by RanAS

---

Excuse me while I steal post #457000.

---

pft. 456000 is a cooler number
RanAS
Member
Level: 38


Posts: 442/449
EXP: 357139
For next: 13308

Since: 10-10-14

From: Brazil

Since last post: 1 day
Last activity: 1 day


Originally posted by StapleButter

---

Originally posted by RanAS

---

Excuse me while I steal post #457000.

---


pft. 456000 is a cooler number

---

Indeed it is. Indeed.
FieryIce

Luigi
不知道该写什么
Level: 113


Posts: 4112/4117
EXP: 15698490
For next: 120071

Since: 12-17-08


Since last post: 27 days
Last activity: 3 hours


On my mind right now is the fact that there are people here on Jul that were born after the US decision to invade Iraq. Things like that always blow my mind.
xdaniel
750

Level: 54


Posts: 746/750
EXP: 1222954
For next: 10916

Since: 12-04-08

Pronouns: he/him
From: Germany

Since last post: 3 days
Last activity: 44 min.


Originally posted by sammyrms1

---

This girl reminds me of the CPUs from Hyperdimension Neptunia.

---

Power symbol on green orb thingy, four lights in a circle around that - Xbox 360? Could well be some kinda alternate universe / prototype of Vert/Green Heart, but I assume she isn't related to the franchise.

Darkhero

Shyguy
Level: 14


Posts: 94/98
EXP: 12005
For next: 1066

Since: 03-19-18

From: USA

Since last post: 14 days
Last activity: 6 days


I've been trying to to think of positive things before I go to bed, in hopes that it will help me sleep better. Even if it doesn't work it's still helping me in some way.
Xkeeper

Level: 244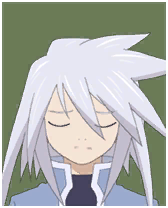 Posts: 23358/23358
EXP: 227617522
For next: 2569744

Since: 07-03-07

Pronouns: they/them, she/her, etc.

Since last post: 1 day
Last activity: 20 hours


Originally posted by Sanqui

---

I've been keeping what cannot be called anything but a "diary" for 10 years and 12 days. Makes me feel old.

---

I looked at some of the entries I had written many years ago and then quickly closed them.

It would probably be better if I wrote more, but it's difficult...
Rambly

Level: 84


Posts: 1947/1957
EXP: 5506613
For next: 155339

Since: 07-22-07

Pronouns: she/her

Since last post: 11 days
Last activity: 6 hours


i've had this tiny little diary thing (with a lock on it) that i've technically been keeping since i was 5 years old. i wrote some hella deep secrets in it back when i was a kid

i don't write in it too often anymore, though -- maybe once every couple of years i'll write a little "life update" post talking about where i am at the time of writing and write little notes about the people who are important to me. there's something nice about being able to look back, seeing how i've changed as a person and how much progress i'm making in one little book. and something about the permanence of writing about these people who have had a big impact on my life in ink in this book that's lasted 20+ years feels really important to me and makes me really happy i guess
StapleButter
Member
Level: 42


Posts: 489/489
EXP: 483818
For next: 37544

Since: 02-24-13

From: your dreams

Since last post: 37 days
Last activity: 4 days


I don't have a diary per se, but

looking back into my old files, there are those letters and other writings from back when I lived at the shithole

where I've been exteriorizing my lack of self-confidence and a certain rage at my parents

I'm only glad to have moved out of that shithole and been on a journey of self-discovery not hindered by constant injunction to fit a mold that doesn't fit me


I'm considering sending those writings to my parents so maybe they'd get the hint

but most likely they'd rage over the bits that are directed at them
Darkhero

Shyguy
Level: 14


Posts: 95/98
EXP: 12005
For next: 1066

Since: 03-19-18

From: USA

Since last post: 14 days
Last activity: 6 days


I never kept a single diary, but I've written in various journals over the years, many of them also containing ideas for games and stories that never got past the planning stages.

Last November I started what I called a "personal log" where I recorded my own private thoughts, but like many things in my life I got sidetracked and never came back to it.
Kak
heh
Level: 72


Posts: 1782/1786
EXP: 3212296
For next: 111466

Since: 09-03-13

From: ???

Since last post: 4 days
Last activity: 2 days


Never kept a diary either, even though my parents would occasionally tell me to have one.

Reasons?
- I was/am not good at writing
-
. Of course it's :effort:
xdaniel
750

Level: 54


Posts: 747/750
EXP: 1222954
For next: 10916

Since: 12-04-08

Pronouns: he/him
From: Germany

Since last post: 3 days
Last activity: 44 min.


I've never had a physical diary, only different blogs - mainly one that I think only my best friend at the time knew about, which (despite being public) had more of a personal bend to it, and one I had on LiveJournal for quite a while, which had somewhat less personal, more superficial posts overall.

And sometimes I do think I should try to keep a diary of some sort again, be it digitally (either a blog, or just local text files) or be it physically...

Also, reading StapleButter's post, I do recall a couple of times where, when I felt really terrible, or when I had just argued with mom, or other things like that, I would write down my feelings in a text file, put that onto a floppy disk or burn it to a CD, and put it somewhere where mom would find and read it the next day or so. It usually helped patch things up a bit, tho the time when I did that (the years post graduation from Hauptschule, before [being forced to] moving out and getting psychological help) was very rough regardless.

Yuu-sana

Level: 4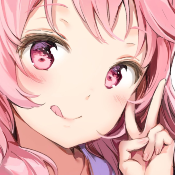 Posts: 7/11
EXP: 228
For next: 51

Since: 07-11-18


Since last post: 25 days
Last activity: 25 days


When I was in high school, I had a laptop where I would keep a folder of personal notes.

Those few years were particularly hard to deal with because of trouble interacting and socializing (not to mention the death of my dad around that time too) so having a personal private place to keep my feelings and venting was a wonderful thing.
RanAS
Member
Level: 38


Posts: 446/449
EXP: 357139
For next: 13308

Since: 10-10-14

From: Brazil

Since last post: 1 day
Last activity: 1 day


I never really wrote anything like a diary until this year, because usually I was always good with making sure I understood most of what was happening around me. This year I started to lose track of everything somehow and had to devote some time to catching back up with myself.

As things improved last month, I started writing to it less and less. There's still a lot of unsorted stuff that I'm not sure I'll ever post about, but, I guess it exists still to an extent.
Zeether

Level: 29


Posts: 214/216
EXP: 147391
For next: 494

Since: 09-23-12


Since last post: 7 days
Last activity: 7 days


This one "aspiring voice actor" guy on Twitter I've come across has an unhealthy obsession with making other VAs who are more successful than him his "oath brother/sister" or just act like they're people he knows beyond just following them on social media and it's probably biting him in the ass right now
Tarale
Catgirl
C:\ DOS
C:\ DOS RUN
RUN DOS RUN
Level: 81


Posts: 1789/1806
EXP: 4881641
For next: 111208

Since: 07-23-07

Pronouns: she/her

Since last post: 18 hours
Last activity: 7 hours


I'm feeling kind of sad that I never kept up my journalling once the baby was born. There's a few days, while I was still in the hospital, and then I just kind of got too busy actually doing baby stuff. So I have the pregnancy, but not all the baby milestones like smiling, and lifting his head up, and rolling, and crawling…
Swingball
Member
Level: 10



Posts: 37/44
EXP: 3923
For next: 491

Since: 02-19-18


Since last post: 16 days
Last activity: 11 days


I never got to ask about what happened to a couple of my former classmates (well not yet atleast). I wanna get this off my chest and ask someone who knows ASAP because it's beginning to bother me.
Rusted Logic