Xkeeper

Level: 251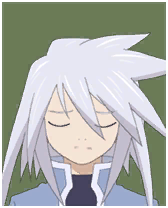 Posts: 23358/24718
EXP: 251245531
For next: 2794345

Since: 07-03-07

Pronouns: they/them, she/her, etc.

Since last post: 3 hours
Last activity: 1 hour


I should really buy another dash cam. The last one I had kinda took a crap on me last September and I haven't bothered to get a new one.


I did get a Pixel 2 XL, though, for better or worse; my old Nexus 6P is kicking the bucket and only lasts for about 15 minutes of use on a full charge
I would have just gone with the normal Pixel 2 but between the Fi credit and trade-in of my current phone it worked out to be a little cheaper.

I haven't finished setting it up yet.


I also got a data-only SIM for my old iPhone 5S, which is somehow still in good shape ... with the SIM card I can use it for some out-of-the-house bullshit, since it has a really nice calculator for when we go grocery shopping.