Rambly

Level: 85


Posts: 1932/2034
EXP: 5860067
For next: 38473

Since: 07-22-07

Pronouns: she/her

Since last post: 13 hours
Last activity: 10 hours


Posted on 06-18-18 01:56:46 AM (last edited by Rambly at 06-18-18 02:21:46 AM)
Link | Quote
fucking prove me wrong

icp:
- rap group that creates rap music and has rap concerts
- fans are literal clowns
- leaders are Shaggy 2 Dope and Violent J, two gangster clowns
- owns a record label called "psychopathic records"
- #1 purpose is to create rap music that people can enjoy listening to
- has never kidnapped any children, and probably doesn't even have concentration camps
- probably has some faygo for you if you're thirsty

ice:
- paramilitary wing of a fascist nation state
- fans are only metaphorically clowns
- leader, Donald Trump, is frequently depicted as a clown by Democrat facebook moms
- literally psychopathic
- #1 purpose is to serve as a pillar for strongman authority and legitimize indefinite detention and cruel mistreatment on the basis of race
- kidnaps children and puts them in concentration camps
- probably doesn't have any soda at all
Kazinsal
Amazing Flyin' Hammer Bro
Level: 48


Posts: 607/612
EXP: 801816
For next: 21727

Since: 01-18-11

Pronouns: he/him
From: Victoria, Canada

Since last post: 7 days
Last activity: 10 hours


juggalos beat up nazis at a rally a few months ago

icp's okay in my book
Lunaria


Moon Bunny! :3
Level: 132


Posts: 5575/5602
EXP: 26766489
For next: 365444

Since: 07-28-07

Pronouns: she/her
From: pile of fluff

Since last post: 1 day
Last activity: 19 hours


Counter argument: ice > icp > ice

ice:
- Frozen water, you can just heat it up and drink that shit.
- Goes really well in soda when it's warm outside.
- Can be used to make slushie!
- Can be made into funny shapes or even art pieces!
- Great for cooling something down quickly!
- It's see through and really neat.


Don't chew on it though.
Rambly

Level: 85


Posts: 1935/2034
EXP: 5860067
For next: 38473

Since: 07-22-07

Pronouns: she/her

Since last post: 13 hours
Last activity: 10 hours


fucked up thing about ice is when people say it as a word instead of "i-c-e" so they're besmirching the good name of the cold cubes that are actually good and make summer bearable
devin

King Bowser Koopa
i'm mima irl
Level: 106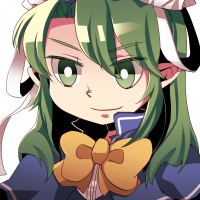 Posts: 3449/3462
EXP: 12555410
For next: 116533

Since: 04-29-08

Pronouns: any
From: FL

Since last post: 2 days
Last activity: 4 hours


here are some types of ice which are better than ICE

- vanilla ice
- ice t
- ice cube
- mr. cool ice
- vanilla ice (from jojo)

Xkeeper

Level: 244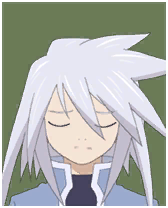 Posts: 23358/23358
EXP: 228599069
For next: 1588197

Since: 07-03-07

Pronouns: they/them, she/her, etc.

Since last post: 1 day
Last activity: 50 min.


Originally posted by devin

---

here are some types of ice which are better than ICE

- vanilla ice
- ice t
- ice cube
- mr. cool ice
- vanilla ice (from jojo)


---

those wierd cylinder ice cubes with the holes in the middle. how do they make those
Rambly

Level: 85


Posts: 1941/2034
EXP: 5860067
For next: 38473

Since: 07-22-07

Pronouns: she/her

Since last post: 13 hours
Last activity: 10 hours


Posted on 07-08-18 05:21:05 PM (last edited by Rambly at 07-08-18 05:24:56 PM)
Link | Quote
dotUser

Level: 86



Posts: 2307/2312
EXP: 5982314
For next: 159793

Since: 10-19-10

Pronouns: she/her, they/them

Since last post: 8 days
Last activity: 17 hours


Originally posted by Zeether

---

water, fire, air and dirt
fucking magnets, how do they work

---
Rusted Logic