Xkeeper

Level: 250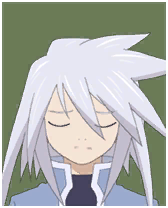 Posts: 23358/24691
EXP: 250031067
For next: 497944

Since: 07-03-07

Pronouns: they/them, she/her, etc.

Since last post: 12 hours
Last activity: 5 hours


This might need to be the case for revisions, too, but someone brought up a good point that some changes are reasonably "cosmetic only" (e.g. Kirby going from being a jolly fellow to a clearly upset pink blob), while others are more gameplay-oriented, like making enemies more difficult or changing how some level layout was.

It might be too much work for too little gain to split these up, but I'm curious what everyone thinks.
Ehm
Member
Level: 47


Posts: 533/533
EXP: 721871
For next: 44332

Since: 06-13-09

From: Canada

Since last post: 198 days
Last activity: 191 days


It might be something to add as a new category to easily locate that kind of content on the site, but if these changes still occur at the regional/revisional level then I don't see a need to remove them from those sections on a page.
RanAS
Member
Level: 40


Posts: 423/498
EXP: 429953
For next: 11356

Since: 10-10-14

From: Brazil

Since last post: 3 hours
Last activity: 3 hours


The gameplay-oriented changes are certainly more interesting, but they're all still regional differences anyway. It could be good if a page has a ton of content in its regional changes section to split it into multiple categories, but overall I don't think it's necessary.
BatElite
Member
Level: 23


Posts: 131/188
EXP: 61533
For next: 6190

Since: 04-24-17

Pronouns: they/them, maybe also she/her

Since last post: 8 days
Last activity: 14 hours


If you're going to make that split I think you might as well count revisional differences under the same categories. That would mean it's not obvious which of those two is going on without reading the article.

I'm not sure what you'd gain from doing it, but I'm indifferent about it I guess.
Rusted Logic