sofi

🌠
Level: 106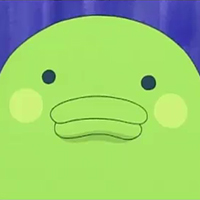 Posts: 3720/3824
EXP: 12632418
For next: 39525

Since: 02-18-11

Pronouns: she/her
From: たまごっち星

Since last post: 12 hours
Last activity: 11 hours


Posted on 02-17-18 06:34:56 PM (last edited by sofi at 02-17-18 06:41:19 PM)
Link | Quote
Originally posted by Rambly

---

if we're talking about aesthetic/music/setting/the environmental overtones i actually think sunshine is great and i could understand how people love it, but yeah, i can't get past fludd. a lot of the issue with fludd is that they don't really do a good job of designing the game around it -- a lot of puzzles can be solved by just hovering up realllly slowly (or worse still that's the solution). when you sequence break something in mario 64 it feels good! it feels like you're doing something clever that takes skill and just feels fun to pull off. in sunshine it too often feels like you remembered you can press a button

also blue coins kinda suck frankly

---

sequence breaking in sunshine can be fun, but there aren't many opportunities for it. the best one is getting into Pinata Village really early. i guess that's cool.

honestly, the worst parts are the "secret" stages—like the Mario places where there's an a capella version of the Mario theme playing. those expose all the problems of the physics of the game. it's bad enough w/ F.L.U.D.D.; it's even worse w/o.

wish you could fill F.L.U.D.D. up w/ other things, like acid.


Originally posted by Dorito

---

Originally posted by sofi

---

there isn't rly another game where it's as fun to control Mario.

---


hottest take coming IN

mario odyssey's controls are leagues above 64's. the movement options make me scream

---

don't have a switch but yes this looks rly good