Xenesis
Actually a Doctor
Level: 94


Posts: 2433/2530
EXP: 8126101
For next: 230556

Since: 07-28-07

Pronouns: he/him
From: The Land of Kangaroos and Drop Bears

Since last post: 4 days
Last activity: 20 hours


Winter is just that part of year where Australia is officially designated Not on Fire™
Kazinsal
Amazing Flyin' Hammer Bro
Level: 48


Posts: 569/612
EXP: 802100
For next: 21443

Since: 01-18-11

Pronouns: he/him
From: Victoria, Canada

Since last post: 9 days
Last activity: 1 hour


Environment Canada said it could snow tomorrow night.

It's goddamn February, can we please be done with this shit ._.
rakiru
Member
Level: 9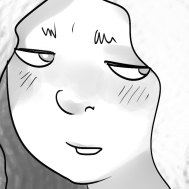 Posts: 23/31
EXP: 2779
For next: 383

Since: 01-09-18


Since last post: 211 days
Last activity: 179 days


Originally posted by Kazinsal

---

It's goddamn February, can we please be done with this shit ._.

---

This is the coldest time of the year, though.
Tarale
Catgirl
C:\ DOS
C:\ DOS RUN
RUN DOS RUN
Level: 82


Posts: 1547/1856
EXP: 5109045
For next: 100182

Since: 07-23-07

Pronouns: she/her

Since last post: 3 days
Last activity: 10 hours


Meanwhile, on the other side of the planet, we'd be happy if the heat would end. But it's the hottest time of the year here too.
Xkeeper

Level: 244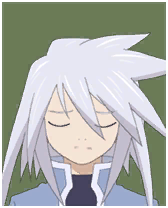 Posts: 23352/23358
EXP: 228654421
For next: 1532845

Since: 07-03-07

Pronouns: they/them, she/her, etc.

Since last post: 3 hours
Last activity: 3 hours


It's getting to be that part of the year though, right? Where it starts to cool off.

I know the days here have been getting longer, which I can appreciate, if only because I had to spend the entire light part of the day at work... It's no fun when you leave and it's dark already :/
eifie
Harassment campaign contributor

Level: NaN


Posts: 9/-88
EXP: NaN
For next: 0

Since: 02-13-18

From: Rural Indiana

Since last post: 182 days
Last activity: 84 days


Posted on 02-14-18 06:34:54 PM (last edited by eifie at 02-14-18 06:36:50 PM)
Link | Quote
i dont like winter, or the cold
im really looking forward to spring since its my favourite season! that said i kind of enjoy shoveling snow. i think its something about clearing off the surface of the ground and being able to see it again..? i like this about rinsing dishes too.

i actually just remembered i used to play in mud as a kid and i would purposefully get plastic toys dirty and then rinse them off in our blowup pool lol. it feels refreshing to see just how the dirt comes off. i dont know! i cant explain it.
Mirzaba
Harassment campaign contributor (w/eifie)

Level: NaN


Posts: 3/-26
EXP: NaN
For next: 0

Since: 02-13-18

From: Lower Underrail

Since last post: 199 days
Last activity: 87 days


In the southwest, winter is a bit nicer. More mild, but can still get kind of cold.
I'm fine with not seeing snow. If I really wanted to, I could just go to flagstaff but its not that important.
Summers are really shitty here though.
Chalcedony

Level: 12



Posts: 2/53
EXP: 6084
For next: 1837

Since: 01-19-18

Pronouns: she/they (dual)

Since last post: 19 days
Last activity: 2 days


No real snow *clap clap clap clap* ♪ deep in the heart of Texas ♪

However, we did have freezing rain suddenly for a while, and now it's rapidly alternating drizzly rain and half-hearted sun which is playing merry havoc with my mood baseline. Gyahhh.
Rusted Logic