Xkeeper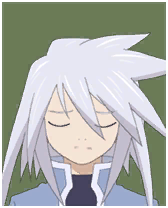 It seems more and more like people are moving to ~the cloud~ for their audio needs; Pandora was an old favorite, but it seems more like Spotify has taken up the favored option. Do you use any of these?

I used to rarely use Spotify for calm tracks, but I don't like the big bulky interface at all, and it wasn't really good for finding new things; the concept of all these "playlists" didn't really fit what I was looking for. Pandora used to be good, but the musical selection outside of mainstream things seems to be lacking.

So mostly what I do is just listen to my immense video game music collection in foobar2k
Welp.
Tarale
Catgirl
C:\ DOS
C:\ DOS RUN
RUN DOS RUN
Level: 77


Posts: 1289/1614
EXP: 4033457
For next: 157672

Since: 07-23-07


Since last post: 3 hours
Last activity: 3 hours


We have an Apple Music account that comes with our mobile phone service, but to be honest I'd prefer Spotify. If you think new music discovery is hard on Spotify, oh man… it's so much worse on Apple Music.
Sanqui
1690

🦉
Level: 76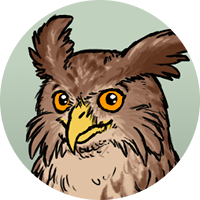 Posts: 1629/1699
EXP: 3828198
For next: 177862

Since: 12-20-09
From: Czechia (NEW!)

Since last post: 3 hours
Last activity: 3 hours


Nah, although I was invited to join my friends' fictional Spotify family I didn't because I wouldn't use the service. I have my own music collection and half of it is stuff like VGM that wouldn't be found there anyway. Outside of that I listen to YouTube or Rainwave.
Lunaria


Moon Bunny! :3
Level: 130


Posts: 5355/5496
EXP: 25327136
For next: 403441

Since: 07-28-07
From: the everfree forest

Since last post: 10 hours
Last activity: 3 hours


Posted on 01-19-18 05:36:30 AM (last edited by Lunaria at 01-19-18 11:29:52 AM)
Link | Quote
I found the Rainwave radio station through one of your streams X, so that's basically the main music streaming service I use. A lot of the time I just play music I have locally, because I have pretty darn big library at this point.

I will admit that some times I just listen on music directly from youtube too, which is kinda bad because youtube is terrible at that sort of thing. <.<
Zero One
5130

And as we fall the spirit carries on,
That a hero'll come and save us all,
As we call the ones we left below,
We all dream of the day we rise above
Level: 121


Posts: 5122/5133
EXP: 19573552
For next: 483144

Since: 05-24-10
From: Delta Quadrant

Since last post: 12 days
Last activity: 5 days


Surprisingly, I haven't really used any. If I'm at work, I usually just find an album/song/mix on YouTube and stick it on loop. The rest of the time, I'm just listening to whatever is stored on my hard-drive/phone. I've recently started looking at Bandcamp and found a few cool things.
Xkeeper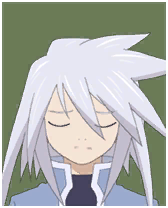 I actually forgot about Rainwave, which is kind of funny considering that I have a bookmark for it right in front of me
Nin★Collin

Koopa
Level: 18


Posts: 87/104
EXP: 29575
For next: 322

Since: 01-08-16
From: Dimension X Pipe

Since last post: 7 days
Last activity: 8 hours


Only things I really use to "stream" music are Bandcamp (very rarely) and Youtube. My musical tastes are very different from most peoples' and I likely wouldn't get much use out of any real streaming services anyway. Most of the time I just play music off my laptop/desktop or from CD's and cassettes if I'm on the go.
hydra-calm
Member
Level: 15


Posts: 54/102
EXP: 15223
For next: 1161

Since: 07-21-17


Since last post: 8 hours
Last activity: 7 hours


Posted on 01-20-18 01:06:48 PM (last edited by hydra-calm at 01-20-18 04:28:09 PM)
Link | Quote
I have a strong, strong distrust of services like Spotify -- I've never used Spotify, and probably never will. I do use (and buy from) Bandcamp, and youtube is a pretty good resource if you want to try something specific you found before you get it (channels like Name Less, bigfish0802, Vincent Glandier, Mors Mea, Voodoo Moon and so on are super useful too, the first is how I found Aught). I used to use last.fm tons, but once they killed proper streaming and put nagbars everywhere, I gave up. I came back with better filtering for a little, but most of what they recommended I already had. I pretty much just use RateYourMusic, ResidentAdvisor (sparingly), and Discogs to find things now. It's more work, but it prevents me from going down the solipsistic hole of narrowing taste I found myself in before...

Soundcloud's also become a pretty good resource now that I have an idea what to look for. Lots of artists I enjoy will post mixes there -- C3Deee, Malibu, etc... They also end up with new releases much faster than YT sometimes.

Edit: Was originally going to link this article on Spotify, but forgot while I was typing. Gives a pretty good overview of why I dislike it.
Halian

That guy who worldbuilds
Level: 42


Posts: 347/447
EXP: 500607
For next: 20755

Since: 06-20-10
From: Central Florida

Since last post: 8 days
Last activity: 22 hours


I used to use YouTube almost exclusively for music; that honor now belongs to Spotify, with YouTube used for those songs that aren't on Spotify.
BatElite
Member
Level: 16


Posts: 58/107
EXP: 19361
For next: 895

Since: 04-24-17


Since last post: 3 hours
Last activity: 3 hours


I don't think I've used anything involving streaming at all? I've waded through the shitshow that is used Itunes a couple of times to buy music though. Nowadays I more often get physical albums of whatever, which I then rip. Although I don't use the CDs themselves much, I do like having them around.
Sponty
Part boy, part car; Boycar, Protector and King of Chilladelphia
Level: 175


Posts: 11035/11067
EXP: 72115703
For next: 210278

Since: 08-24-07
From: Canada

Since last post: 2 days
Last activity: 17 hours


I'm on my family's Spotify (aptly named) Family Plan, but I resubbed to Google Play Music today because Spotify's Android app hates playback over my car. Their latest update broke the track controls I have on my steering wheel.
Meanwhile GPM has shuffle/repeat buttons along with a full library browser on my car stereo, so...
maple
Member
Level: 14


Posts: 86/153
EXP: 11333
For next: 1738

Since: 01-19-18
From: a linode vps

Since last post: 8 days
Last activity: 2 days


Posted on 01-24-18 03:20:26 AM (last edited by maple at 01-24-18 03:21:19 AM)
Link | Quote
come to think of it i hardly ever listen to music on purpose?

if i do i'm usually tuned to soma fm's underground 80s webradio

or i look up a specific track on youtube

i used to daily a minidisc player for my commutes but since getting a better 4g plan i switched to just listening to underground 80s on the go too (64k aac uses little data and is surprisingly enjoyable to listen to)
sofi

🌠
Level: 104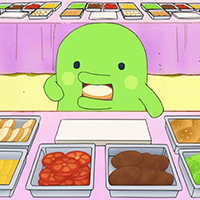 Posts: 3580/3741
EXP: 11583762
For next: 278364

Since: 02-18-11
From: Akiland

Since last post: 5 hours
Last activity: 5 hours


i basically never stream. sometimes i'll listen to music on YouTube, but that's it. i own a lot of obscure Japanese albums from the 90s. i'm sure a bunch of these are streamable now, but there's something satisfying about popping my iPod into the dock and playing some tunes over my wall-mounted Jamo ART speakers.
Kawaii-e

Koopa
Collecting Dust and Games
Level: 23


Posts: 46/106
EXP: 67708
For next: 15

Since: 08-12-07
From: Rhinefalls

Since last post: 1 day
Last activity: 7 hours


Rainwave? I just discovered that station last year. This and Retro Game Audio and Radio Paralax are the radio stations I listen to.

Else I stream from Bandcamp, as Sonos supports that, and YouTube. The rest is good old local. Be it streaming formats like vgm or mp3, or nsf, spc and sid.

Also in the car, good old FM and Minidisc. With some CD mixed in.

But Spotify? No, don't see the need to use that.
Xkeeper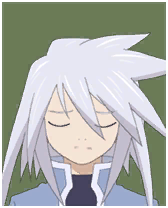 I forgot all about SomaFM too! It's strange because I used to listen to them a little more often when I used my old iDevice, since they were in the TuneIn app I had, and in some other music player I had ... I mostly used Drone Zone and Space Station Soma, surprise


I'm glad they're still around.
Zeether

Level: 29


Posts: 194/210
EXP: 135397
For next: 12488

Since: 09-23-12


Since last post: 11 hours
Last activity: 11 hours


Posted on 01-24-18 08:15:12 PM (last edited by Zeether at 01-24-18 08:20:50 PM)
Link | Quote
Soma is good. I also like Nightwave Plaza.

There's also a station called "Best Smooth Jazz" that broadcasts from the UK and has the most Web 1.0 website ever, but it's nice to listen to...although the DJ was sacked from Talksport or some other station for being in the BNP (for "research purposes" allegedly)
Rusted Logic