Xkeeper

Level: 250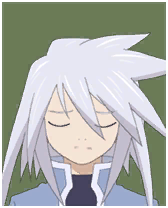 Posts: 22797/24696
EXP: 250299579
For next: 229432

Since: 07-03-07

Pronouns: they/them, she/her, etc.

Since last post: 2 days
Last activity: 17 hours


That honestly just reminds me of the old "wii have a problem" site/meme, where people were regularly launching their Wiimotes into TVs. Or walls.

Should make a thread about VR if we don't have one, I'm getting really curious about it these days.
StapleButter
Member
Level: 42


Posts: 472/505
EXP: 519551
For next: 1811

Since: 02-24-13

From: your dreams

Since last post: 16 days
Last activity: 3 days


Originally posted by dotUser

---

Guess it's time to put it on a on/off interrupt switch or something?

---

My grandfather did that with his old TV back then. But that was because the on/off switch was broken and had to be kept pressed at all times. So something was inserted into it to force it pressed, and the wall switch was used to turn off the TV.


I hope normal appliance will not end up disappearing completely in favor of 'smart' garbage. It's even worse with people like my parents "this is progress, you have to follow" "lol dinosaur" etc... I get shit like "you refuse anything that is new!!" just because I don't mindlessly praise anything presented as 'progress'. I don't 'refuse anything that is new', I only refuse to be a sheep.

Not that I care much as long as TVs are concerned, I don't watch TV.
RanAS
Member
Level: 40


Posts: 301/503
EXP: 437376
For next: 3933

Since: 10-10-14

From: Brazil

Since last post: 22 hours
Last activity: 22 hours


Originally posted by StapleButter

---

Not that I care much as long as TVs are concerned, I don't watch TV.

---

i don't watch TV as well, but I still need at least a working TV to play any home console

even the DVD I don't use anymore, haven't really watched any movies in a while
BatElite
Member
Level: 23


Posts: 40/196
EXP: 65869
For next: 1854

Since: 04-24-17

Pronouns: they/them, maybe also she/her

Since last post: 10 hours
Last activity: 1 hour


We don't have anything of the like over here. Maybe the thermostat is a smart one now, since that got replaced at some point last year. My parents aren't that great with technology, and I don't think they'd have much use for smart stuff anyway. I might be pretty stubborn about not adopting new tech quickly myself.

It's funny that I don't think I've ever seen anyone happy with smart TV's (either theirs or in general). Sure, people who are content with theirs don't have much reason to talk about it compared to people with complaints, but I've seen at least a few positive things said for most other smart stuff. The only thing I might care to have a TV for myself is connecting my NES to one.

From what I understand some (or maybe most) of these things just stopped working once the servers have gone down, even in case where they only use the thing for connecting to your phone and updates. I don't know if there's any reason apart from greed or laziness to do so, but I can't think of any reason for these things not to be able to continue function in those cases even for smart TVs. In the worst cases the most that'd have to be done is to have the app be able to do a bunch of the statistics and whatever locally. Even if they can't be arsed with that basic functionality should still be possible.
Halian

six legged drgn whomst build worlds
Level: 44


Posts: 358/475
EXP: 574173
For next: 37112

Since: 06-20-10

Pronouns: he/him
From: Central Florida

Since last post: 20 hours
Last activity: 19 hours


IoT can also die in a fire, unless and until Every. Single. Fucking. IoT. Manufacturer makes sure that Every. Single. Fucking. IoT. Device runs on a single standard that is not only open-source but absolutely impervious to advertisers, malware, government backdoors, and being closed off/general crapitalism.
Rusted Logic