Xkeeper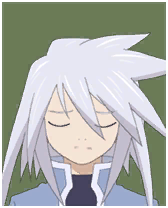 Originally posted by Tarale

---

I am super curious to see this too!!

---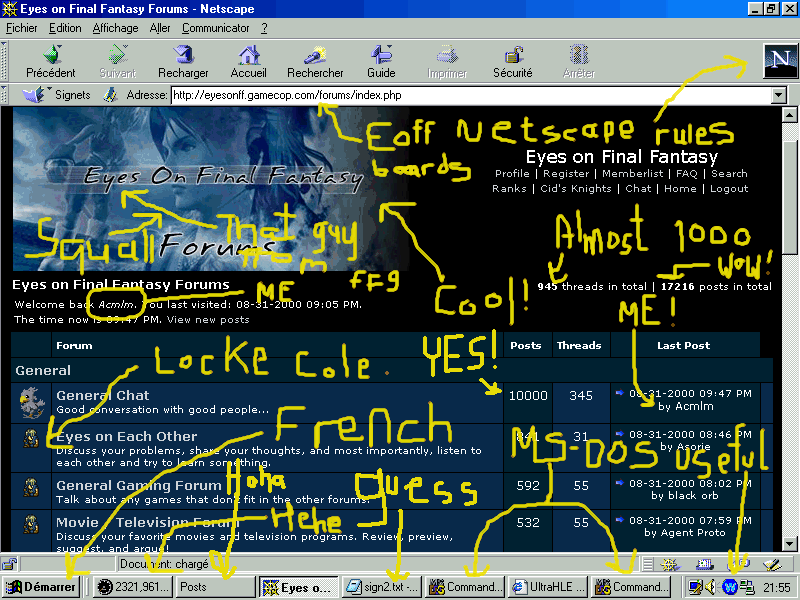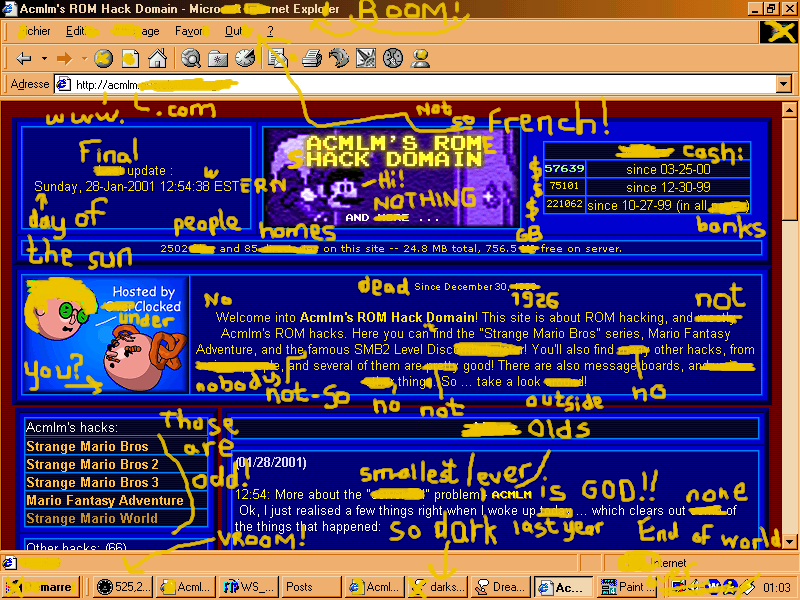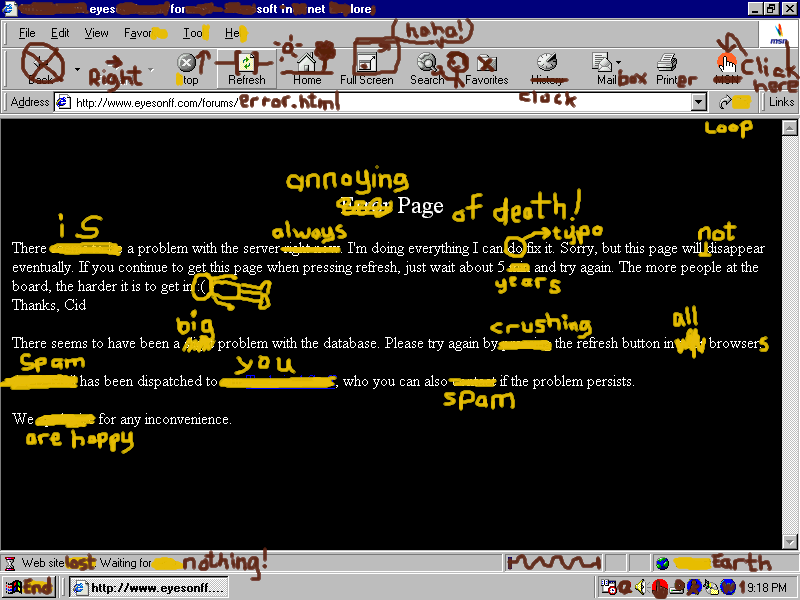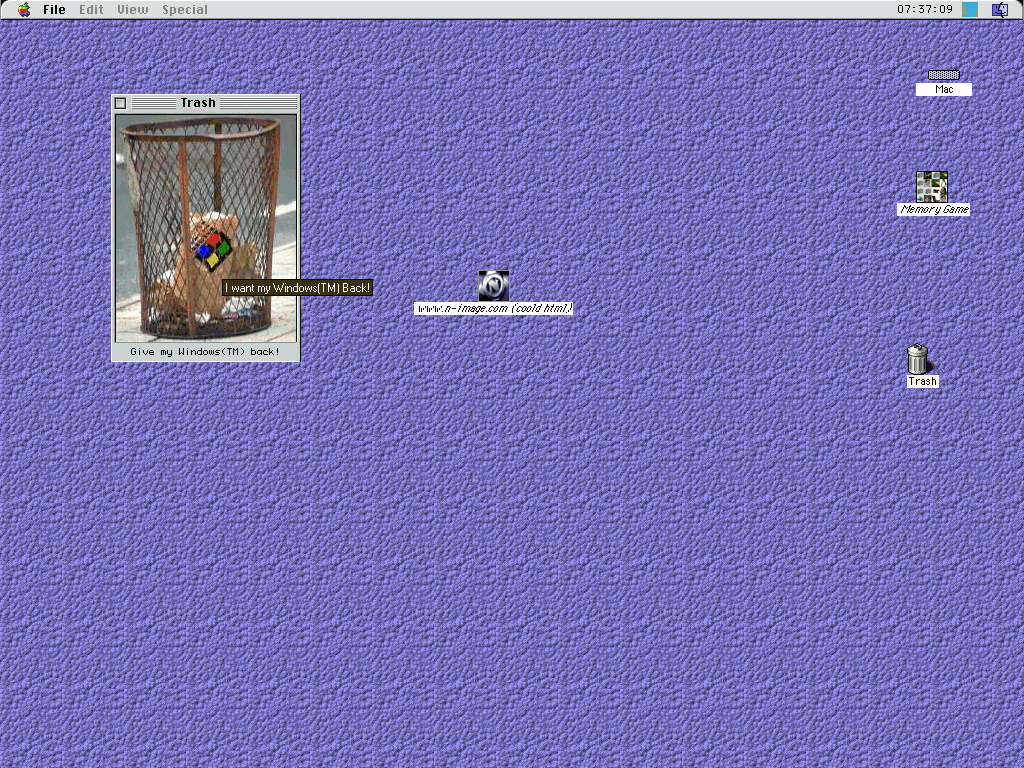 sammyrms1
Member
Level: 17


Posts: 77/100
EXP: 20664
For next: 4079

Since: 12-19-16
From: San Francisco, CA

Since last post: 9 days
Last activity: 7 hours


One of my flash drives has M.U.G.E.N. with a HUGE roster of 800+ characters and a load of stages and custom music.
Tarale
Catgirl
C:\ DOS
C:\ DOS RUN
RUN DOS RUN
Level: 76


Posts: 1228/1584
EXP: 3919227
For next: 86833

Since: 07-23-07


Since last post: 3 hours
Last activity: 1 hour


Originally posted by Xkeeper

---

Originally posted by Tarale

---

I am super curious to see this too!!

---



(Pictures)

---

Ahhhh, that's a different Final Fantasy forum! I vaguely remember them though? I wasn't ever a member. I wonder if that's how the connection was eventually made between the Citadel and Acmlm's Board?
Xkeeper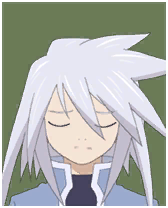 Oh, doi. It was. My mistake!

Going through my current stuff and I've found some things I wasn't quite expecting to see; I'll have to figure out what to upload later.
xdaniel
710

Level: 53


Posts: 676/717
EXP: 1113622
For next: 43497

Since: 12-04-08
From: Germany

Since last post: 7 hours
Last activity: 1 hour


The oldest stuff I still have somewhere is probably burned CDs from around 2002, some (very) few C64 and Amiga disks from the mid-90s notwithstanding. These aside, I do have various backup data transplanted from HDD to HDD on one of the drives in my current main system; this stuff dating back to around 2006 and later.

From the latter set of data, a terrible photo of my first laptop - a Toshiba something-or-other running Windows 2000 I had pretty much exactly 10 years ago:


Xkeeper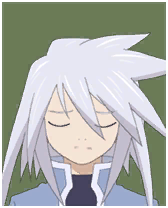 I'm guessing that's a Toshiba Satellite of some flavor, because it looks like a slightly more modern version of the ancient laptop I have
xdaniel
710

Level: 53


Posts: 678/717
EXP: 1113622
For next: 43497

Since: 12-04-08
From: Germany

Since last post: 7 hours
Last activity: 1 hour


Yep, I've been searching around some and it looks like it was a Satellite 40xxCDS or CDT, possibly a 4030 or similar since the specs of that one roughly match my memory; 4030 has a Celeron 300, I think mine was in the 266 to 333 MHz range as well.

Xkeeper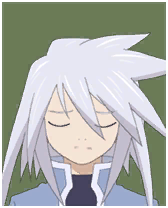 They were damn good computers! Especially as mine is still working
Xkeeper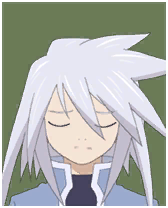 I threw out the 4 PCs whose hard drives I yanked, so they're just gone forever now. It was a little easier than I had expected, but I'm still a little sad about it; maybe it was just because there wasn't much of my own on any of them...
Zero One
5130

And as we fall the spirit carries on,
That a hero'll come and save us all,
As we call the ones we left below,
We all dream of the day we rise above
Level: 121


Posts: 5116/5133
EXP: 19557887
For next: 498809

Since: 05-24-10
From: Delta Quadrant

Since last post: 8 days
Last activity: 1 day


I'm not terribly attached to data, so I'm not too concerned about losing stuff. I'll back up what's really important, but for anything else, I don't particularly care. As a result, I don't have a long history of data on my current computer. I suppose the longest lasting thing is probably my music collection, built from long days of browsing OCRemix for some nice mixes, and whatever bands I may have been into at the time.
Xkeeper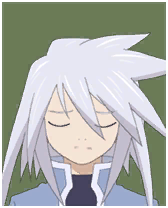 I actually had a collection of a bunch of OCRs up to about 1300 or so on one of the drives, that I just deleted. Because I didn't really like most of them and I can get them elsewhere, anyway.


Taking backups is one of those smart things I wish I had done more often.
Xkeeper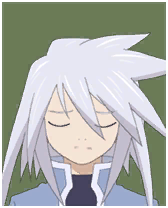 funny to see this now, back when it was still sort of a secret that it existed
devin

King Bowser Koopa
i'm mima irl
Level: 105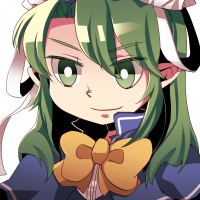 Posts: 3318/3415
EXP: 11946104
For next: 316156

Since: 04-29-08
From: FL

Since last post: 2 days
Last activity: 4 hours


I wonder if my terrible "snipe nonexistent threads by abusing the reply form" posts existed on there yet.
Xkeeper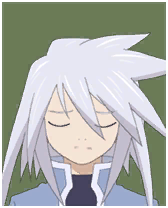 Sad fact, that board no longer works properly. If you can even manage to access it, which requires some hosts file fudgery, posts just aren't saved now.

It's almost poetic.
Kak

gg photobucket
Level: 70


Posts: 1644/1748
EXP: 2951115
For next: 64696

Since: 09-03-13
From: ???

Since last post: 4 days
Last activity: 5 hours


you mean Acmlm's server *is* still somewhere?

I was under the impression that it became completely inaccessible once cbj dot net went down
dotUser

Level: 85



Posts: 2254/2298
EXP: 5702879
For next: 195661

Since: 10-19-10


Since last post: 3 days
Last activity: 23 min.


Perhaps it does exist.
Perhaps it doesn't.
We don't really know for sure.
For all we know, they're echoes in the depths of the web.
Old sounds trapped in the wires.
A hum the web doesn't yet wish to forget.
Xkeeper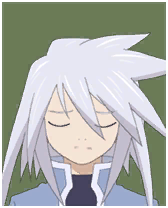 Originally posted by Kak

---

you mean Acmlm's server *is* still somewhere?

I was under the impression that it became completely inaccessible once cbj dot net went down

---

It's still there, but as far as I'm aware you have manually create a hosts file entry for acmlm.cjb.net with his IP, because there doesn't seem to be a default virtualhost.
wingedcatgirl
Random nobody
Level: 3


Posts: 4/6
EXP: 86
For next: 42

Since: 01-15-18


Since last post: 29 days
Last activity: 8 days


I've never been very well organized, so every time I had to switch computers, I would copy everything I thought could be relevant into a folder like "old junk" or the like, and then copy all that over along with the stuff I knew definitely was relevant. So I "accidentally" kept quite a lot of my data.

That only ended because when my previous computer was about to die, I couldn't guarantee keeping it stable very long, so to minimize the chance of something going horribly wrong, I copied only the stuff I could actually remember using.

Admittedly, that did include my entire My Pictures and writing folders. So I've still got some terrifying old junk in there, just a lot less of it than before.
a tiny fairy

Level: 9


Posts: 2/61
EXP: 2786
For next: 376

Since: 01-16-18


Since last post: 7 hours
Last activity: 7 hours


I have all my hard drives since like… the early 2000s I think? I haven't tried to get files off any of them in basically ever, so who knows what's there. I know I definitely have chat logs dating to 1997ish though, since I log everything and (used to) import the logs into whatever new computer or OS I get.

On the other hand, a year or so ago I went to my parents' house and raided the attic for old boxes and found a lot of probably best forgotten things from my childhood… including a box containing my baby teeth, in case anyone wanted a sympathetic connection to me :x
Rambly

Sledge Brother
🌠 beep 💫
Level: 82


Posts: 1725/1889
EXP: 5104171
For next: 105056

Since: 07-22-07
From: colorado

Since last post: 8 hours
Last activity: 2 sec.


I used to care a lot about archivism, but I've gotten worse at it over time, I guess... there's massive (years-long) gaps in my IRC/IM logs because I stopped caring about maintaining them -- partly that's just cuz certain protocols I used for IM didn't/don't really lend themselves to log portability (Skype's really bad about this, as is Discord), but also a lot of the reason I stopped caring as much is cuz reading over logs makes me pretty unhappy... I also got pretty comfy with the idea of deleting anything that didn't have value to me anymore. Anything that does have value, though, I tend to keep forever. I have photos I took from 2004 that are intact! I have old Zelda Classic quests I made with Last Modified dates from 2001, too... I also backed up all my phone text messages to XML and saved those, too.

I guess to answer the question, whether or not I keep stuff totally depends on if I think I'll want to look back on it or not. Generally I haven't had a lot of regrets about the stuff I haven't kept, but very occasionally I get to wanting some stuff I deleted...
Rusted Logic