Xkeeper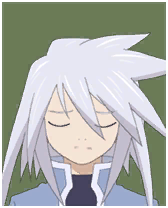 I've had this goofy collection of web-playable puzzle games in my bookmarks forever. I think Raspberry linked them to me at first.

My favorite out of this collection is probably Net; solving even a gigantic 30×25 puzzle is fun, if a little slow. But there's a nice method to the madness in it.

Lately I've been trying to give Signpost a try, and it's a lot more complicated and... not quite as much fun for me, but still pretty good.
Tarale
Catgirl
C:\ DOS
C:\ DOS RUN
RUN DOS RUN
Level: 77


Posts: 1239/1615
EXP: 4037924
For next: 153205

Since: 07-23-07


Since last post: 16 hours
Last activity: 1 hour


Oooooh! These… kind or remind me of little puzzle games in Windows 3.11 for some reason? I guess because they are all pretty simple and there's not a lot of fancy bullshit happening but they're all kind of fun. I like!

I am playing Flood because I was attracted to all the pretty colours
Xkeeper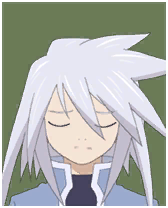 Flood is usually pretty easy, if you just look at what the most-present color is at the perimeter. I've managed to win every game, usually with one or two moves left over.
Tarale
Catgirl
C:\ DOS
C:\ DOS RUN
RUN DOS RUN
Level: 77


Posts: 1240/1615
EXP: 4037924
For next: 153205

Since: 07-23-07


Since last post: 16 hours
Last activity: 1 hour


I started playing his Minesweeper, but because I'm on iPad I can't flag the mines. This got me looking for Minesweeper games for iOS, and now I hate iOS developers.
BatElite
Member
Level: 16


Posts: 38/109
EXP: 19951
For next: 305

Since: 04-24-17


Since last post: 1 day
Last activity: 3 hours


Flipping through a bunch of the games on offer, it surprises me a little how few I can actually play effectively. There's probably strategies to most of them.

Untangle is pretty cool for now, as is Net. The latter is very similar to the NES homebrew thing Lan Master. The only difference is that Lan Master doesn't have a central source; you just connect every endpoint. Of course the page states that most of these aren't original concepts but still.

I think the major problem with Signpost is that the notation is both needlessly complicated and doesn't tell anything other than the state of each tile itself.

I've been using this place for these sorts of puzzles before, but this is more extensive it seems. Most types (all except nurikabe and jigsaw) I could find in you larger list, although I prefer the nonogram thing from the ones I had before.

The most interesting one though is a page that allows you to turn any image you have a URL for into a jigsaw.
RanAS
Member
Level: 35


Posts: 297/398
EXP: 278956
For next: 980

Since: 10-10-14
From: Brazil

Since last post: 2 days
Last activity: 4 hours


I used to play Net a lot before, because it was (is?) one of the games in the KDE games pack or something of the sort. Just completed a 13x11 with warp. Might start to look through some of the other puzzles in that list soon.
Xkeeper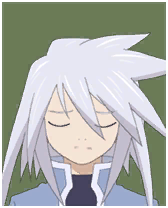 Untangle is fun, if a bit easy.

I don't know how you could improve the signage (heh) in Signpost; it works fine enough for me, other than sometimes it's a little difficult to tell which squares are complete versus those that still need attention.
Halian

That guy who worldbuilds
Level: 42


Posts: 363/447
EXP: 500730
For next: 20632

Since: 06-20-10
From: Central Florida

Since last post: 9 days
Last activity: 2 days


Nikoli makes a number of games for the 3DS featuring the puzzles in their magazines and such, and there's also a series of picross games on the same system. They're pretty fun.
Rusted Logic