Robbie Rage

Koopa
Level: 18


Posts: 35/100
EXP: 25236
For next: 4661

Since: 11-22-16

From: Funkytown, USA

Since last post: 166 days
Last activity: 91 days


Justice League was a fun movie, and you should go see it.

Yes, you.
skyu

Level: 17



Posts: 85/90
EXP: 24156
For next: 587

Since: 06-11-16

From: a grave

Since last post: 242 days
Last activity: 57 days


Posted on 12-13-17 08:30:50 PM (last edited by skyu at 12-13-17 08:31:12 PM)
Link | Quote
after having the christmas theme on for over a year, it's finally relevant again
Robbie Rage

Koopa
Level: 18


Posts: 43/100
EXP: 25236
For next: 4661

Since: 11-22-16

From: Funkytown, USA

Since last post: 166 days
Last activity: 91 days


It was nice to finally streamline my layout across all the Acmlmboards I'm registered at.

I hope people like Rick Moranis.
BatElite
Member
Level: 21


Posts: 27/158
EXP: 43687
For next: 6256

Since: 04-24-17

Pronouns: they/them, maybe also she/her

Since last post: 10 days
Last activity: 18 min.


PC suddenly decided to shit itself. Takes several minutes to boot and then doesn't display shit (or it might be so slow that I haven't had the patience.) Automatic repair is taking its time as well.

Meanwhile I have two things that I needed done by thursday and saturday. I more or less have a back-up for but not the other.
Tarale
Catgirl
C:\ DOS
C:\ DOS RUN
RUN DOS RUN
Level: 81


Posts: 1151/1809
EXP: 4894855
For next: 97994

Since: 07-23-07

Pronouns: she/her

Since last post: 1 hour
Last activity: 1 hour


Mango is not ideal for baby-led weaning. But it's very funny.

Could somebody please clean all the mango up from my kitchen?
Tarale
Catgirl
C:\ DOS
C:\ DOS RUN
RUN DOS RUN
Level: 81


Posts: 1170/1809
EXP: 4894855
For next: 97994

Since: 07-23-07

Pronouns: she/her

Since last post: 1 hour
Last activity: 1 hour


I have just realised I have not done my taxes.

(In Australia, tax time starts at the end of the 'financial year', which is June 30. I am a little late…)
sammyrms1
Member
Level: 19


Posts: 73/126
EXP: 34915
For next: 862

Since: 12-19-16

From: San Francisco, CA

Since last post: 3 days
Last activity: 5 hours


Posted on 01-05-18 09:28:40 PM (last edited by sammyrms1 at 01-05-18 09:30:05 PM)
Link | Quote
What if Asagi (from Disgaea) invaded Fire Emblem:
Asagi Emblem: Shadow Dragon Zombie and the Prinny of Light
Asagi Emblem Gaiden
Mystery of the Asagi
Genealogy of the Makai War
Netherworld 20XX
The Binding Asagi
The Blazing Asagi
The Sacred Asagis
Path of Asagi
Radiant Asagi
Asagi Emblem Awakening
Asagi Emblem Fates
Asagi Emblem Echoes: Shadows of Makai Kingdom
etc.
Xkeeper

Level: 244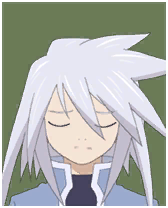 Posts: 22762/23358
EXP: 227665927
For next: 2521339

Since: 07-03-07

Pronouns: they/them, she/her, etc.

Since last post: 1 day
Last activity: 3 hours


There are some replies to that that provide a nice counter-example. Sometimes stuff is just finished. Nobody's going back to Super Mario Bros. and demanding it be updated.

Software doesn't get old and grungy because it gets used. It only really needs that sort of care if the environment around it keeps changing.
Thaminga

Level: 7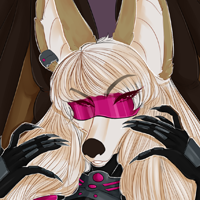 Posts: 3/21
EXP: 1439
For next: 9

Since: 01-09-18

Pronouns: she/her, shi/hir
From: Weqspechitari, YIX, LT, Isarthaka

Since last post: 83 days
Last activity: 34 days


I mean, that honestly depends on the kind of software you're talking about, too. Super Mario Bros. is a game; essentially, playable art. While there may be updates to such a thing to better get across what the developer(s)/artist(s) behind it all intended to make it in the first place, or if it was the point of it to update over time from the get go, generally, games do not need updates in and of themselves except to ensure people can continue playing them - which is a purely environmental thing.

Then of course you have software that you use for particular things like Photoshop or your operating system of choice, which is subject to changing needs and expectations just by virtue of what it's made for. The software itself still doesn't change per se, but it does get less and less useful as time goes by.
Rusted Logic