Xkeeper

Level: 251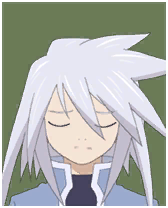 Posts: 22730/24725
EXP: 251370858
For next: 2669018

Since: 07-03-07

Pronouns: they/them, she/her, etc.

Since last post: 46 min.
Last activity: 38 min.


I don't have much to say about it because most of what I want to say is in the journal. I've been trying to write in it fairly often, as opposed to my old site, because it's just easier to do. The old site is raw HTML and CSS, which isn't bad, but updating it means writing it, previewing it, committing, pushing, pulling... posting in the journal is just writing and hitting a button, and it lets me interact with people in a nice way.

Have you done anything like this? I know for a while LiveJournal was a thing, but that fell out of favor over 11 years ago and Russia took it over (long story). Then there were some of us who were on DeadJournal, or Xanga, or whatever else.