2Tie

Rumours of my death have been greatly exaggerated.
Level: 60


Posts: 916/1016
EXP: 1749506
For next: 23272

Since: 02-22-10
From: The Codrex, Karda Nui

Since last post: 1 day
Last activity: 2 hours


i always just juked around archers whenever i needed some more
Lunaria


Moon Bunny! :3
Level: 130


Posts: 5329/5473
EXP: 25151600
For next: 578977

Since: 07-28-07
From: the everfree forest

Since last post: 8 hours
Last activity: 2 hours


I actually agree with the arrow concerns a bit. The regular and elemental arrows are great, and are a huge part of links moveset. But in the early and midgame you have very little of them and they are kinda rare, so they end up never used. Late game when you're overpowered they are more common and you have the funds to buy them..., but at that point you don't need them because clever solutions to combat scenarios just aren't ever needed. :<
— Kaito Sinclaire —
Hacking reality since 20̶?͝>̨ )̧̢~͠|̡͠T̴̡<͏̀́#͟͠)̸̡̛̕͟_̢҉M̨̛͢͠͠@̴̷(̧̕01 ERROR.







Joined 09.06.2011

Last posted 3 days ago
Last active 1 min. ago

I've had a few times now where blood moons trigger when they shouldn't, most recently in Kakariko twice back to back, at 8:50PM and 1:30AM. I remember hearing that this is sort of an out of memory handler, since the blood moon cutscene resets all objects.

I'm like 99% sure it has to do with having the finder set on treasure chests, since that causes them to be loaded when they're farther away than normal, combined with being in an already busy place like Kakariko...


---

having over 100 arrows or something makes shops stop restocking arrows

---

I was down to ~50 at one point and they still weren't restocking.
2Tie

Rumours of my death have been greatly exaggerated.
Level: 60


Posts: 967/1016
EXP: 1749506
For next: 23272

Since: 02-22-10
From: The Codrex, Karda Nui

Since last post: 1 day
Last activity: 2 hours


gosh why doesn't the goddess sword fire sword beams?? missed opportunity there
Xkeeper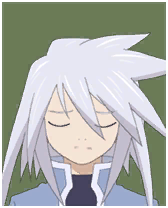 More like "why does the master sword run on Chinese knockoff batteries"
Halian

That guy who worldbuilds
Level: 42


Posts: 344/447
EXP: 500150
For next: 21212

Since: 06-20-10
From: Central Florida

Since last post: 3 days
Last activity: 1 day


Why do I love the dirtbike even though it's likely a flavor break

(also I gotta set Cemu up again but :effort
Reimu

Red Paragoomba
Level: 8


Posts: 28/51
EXP: 1552
For next: 635

Since: 02-01-18
From: In a garbage can

Since last post: 8 hours
Last activity: 5 hours


I have no idea what I'm doing in this game, yet being able to enjoy it a lot. I should play it more, despite being in the very beginning of the game and being completely lost.
Rusted Logic