Tarale
Catgirl
Butts
Level: 65


Posts: 1095/1100
EXP: 2231762
For next: 103866

Since: 07-23-07


Since last post: 7 days
Last activity: 4 hours


OH MY GOD THIS GAME IS JUST SO BEAUTIFUL

I WILL NEVER SEE MOST OF IT BECAUSE IT'S SO HARD I CAN'T EVEN GET PAST THE FIRST LEVELS
Gabu

Star Mario
Placeholder Ikachan until :effort: is found
Level: 160


Posts: 9688/9697
EXP: 52240784
For next: 712215

Since: 08-10-09
From: Santa Cruisin' USA

Since last post: 10 hours
Last activity: 1 hour


Already I had an internal rage attack when some article on Cuphead claimed it was done in the style of mid-20th century animation.

No it's not. It's 30's. Done primarily in the style of Fleisher/Warner Bros. of that time, same-era Disney elements thrown in where appropos.

My God, I'm that kind of animation nerd.
Tarale
Catgirl
Butts
Level: 65


Posts: 1098/1100
EXP: 2231762
For next: 103866

Since: 07-23-07


Since last post: 7 days
Last activity: 4 hours


Haha, yeah, I picked it as 30's. And really well done, too, right down to their sound design and typography.

The animation itself is fucking delightful too. Like, the little bounce in Cuphead and Mugman's movements… little details all over.

Aside from hardness (and oh boy is it hard) my biggest criticism is that it can get too busy in 2p to follow what you're doing, and Cuphead and Mugman are not distinct enough from one another. Several times I accidentally found my eye watching the wrong character. I was not the dude collecting the coin… I was the one dying…
Gabu

Star Mario
Placeholder Ikachan until :effort: is found
Level: 160


Posts: 9691/9697
EXP: 52240784
For next: 712215

Since: 08-10-09
From: Santa Cruisin' USA

Since last post: 10 hours
Last activity: 1 hour


And not to mention that a lot of backgrounds used camera technology Fleisher himself invented. Mainly the one that's basically parallax scrolling.

God that History of Animation class was the best class ever. Not to brag, but it was taught by Steve Segal. Cartoonbrew, you might've heard of him. XD

But seriously, on one hand I'm considering getting this for my dad for Christmas because he likes these old-timey cartoons and might find this cool, but on the other hand this kind of game is something that'd be completely new to him and given its difficulty he may quit on it. (Although, he did manage to play and finally beat Simpsons Hit & Run on PC, and that game's Nintendo Hard, so I can at least see him stick with Cuphead up until beating it at its easiest settings.)
Shadic
6820

Alakadoof?
Level: 142


Posts: 6825/6828
EXP: 34515440
For next: 452989

Since: 07-22-07
From: Olympia, WA

Since last post: 5 days
Last activity: 2 days


I feel bad for only buying stuff on Steam that's on sale these days, but I barely have enough time to play anything anyways. I haven't even beaten Sonic Mania once yet.

Definitely going to blast through this eventually at some point though. It's so gorgeous.
DigitalBasic
Common spammer
Level: 165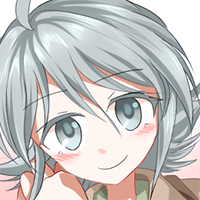 Posts: 9671/9673
EXP: 58351120
For next: 584561

Since: 07-03-07


Since last post: 1 day
Last activity: 3 hours


It looks amazing, of course.

Definitely difficult, but some of it is because of RNG bullshit, not actually being difficult. Two fights have screwed me over because of RNG so far.

And no fast travel system on the overworld at all from what I can tell makes it really slow to go from world 1 to world 2 and back if you want to redo fights. Not sure why that wasn't thought about, really.
Rick
M'Lord, there's a knife in your head!
Level: 140


Posts: 7264/7269
EXP: 32813999
For next: 472406

Since: 02-15-10
From: Maine

Since last post: 9 days
Last activity: 3 hours


I'm absolutely in love with the art style from what I've seen so far.


I have it in my Steam wishlist, but I might have to wait until it goes on sale or something before I go purchasing it. It is definitely something I want to play though, and look forward to doing so.
Dorito
GIRL'S GOT A PENITENTIARY BODY
Level: 99


Posts: 2950/2954
EXP: 9846198
For next: 153802

Since: 07-04-07
From: in the heart of silicon valley, uh oh

Since last post: 4 days
Last activity: 6 hours


cuphead is a ton of fun and mixes what I love about dark/demon's souls's boss fights with contra (and I guess gunstar heroes? though I've never played that so!!!). it's sharp, precise, and feels fucking phenomenal when you pull off some baller shit

also the flying birdhouse fight might be one of my favorites so far, but we'll see--just got to world 3 and crushed the queen bee

also found out you can skip forms if you deal enough damage. in my case it was doing a super on the bee at the start of her book reading animation leading into her final form, followed by a shit ton of spread gun
Rick
M'Lord, there's a knife in your head!
Level: 140


Posts: 7265/7269
EXP: 32813999
For next: 472406

Since: 02-15-10
From: Maine

Since last post: 9 days
Last activity: 3 hours


I just got this game as a gift. HOLY SHIT I'm loving this.

I guess I"m not really turned off by the difficulty, considering I've been trying to play through HOLY DIVER. Then again, I think I am a masochist.

So far I've actually beaten a couple of the boss fights and the first platforming stage. Not bad for starters I think. I know those are going to be the easiest though.
Rusted Logic