Jul - Entertainment - If you could only watch one TV show for the rest of your life, what would it be?
-
-
FieryIce

Luigi
不知道该写什么
Level: 112


Posts: 4027/4107
EXP: 15233420
For next: 104785

Since: 12-17-08


Since last post: 23 days
Last activity: 1 day


And why?

For me it would probably be The Simpsons. I just think anything with too serious of a plot would get terrible after more than a couple rewatches, and whatever I do pick would have to be pretty long ideally. I love rewatching The Simpsons, so I probably would not get too horribly bored after a couple decades. Who knows, they might even still be making episodes...
Zero One
5130

And as we fall the spirit carries on,
That a hero'll come and save us all,
As we call the ones we left below,
We all dream of the day we rise above
Level: 121


Posts: 5020/5133
EXP: 19554029
For next: 502667

Since: 05-24-10
From: Delta Quadrant

Since last post: 7 days
Last activity: 4 hours


Either Stargate SG-1, or Star Trek: Deep Space Nine, because I haven't found any other show that, once I've finished, I immediately want to go back and marathon again. These two do that for me. SG-1 is hilarious, and DS9 is just so damn gripping, even when you know how it all ends. Special mentions to SG-1's "Window of Opportunity", and DS9's "In The Pale Moonlight".
MooMilk
User
Level: 9



Posts: 22/24
EXP: 2806
For next: 356

Since: 07-29-16


Since last post: 217 days
Last activity: 154 days


Sienfeld. I enjoy most episodes and to me it never gets old. Corner gas would be my 2nd choice but that might not stay as good as Seinfeld if I watched it all the time.
brian151
Banned
The administration (as well as a few users) have decided that you're creepy/weird enough that it's time to activate the sploded clause.
Laters.


Level: NaN



Posts: 77/-249
EXP: NaN
For next: 0

Since: 08-09-16
From: USA

Since last post: 200 days
Last activity: 173 days


Ah, an impossible question.
It might be less painless to not watch ANYTHING than to know I can ONLY watch ONE SINGLE SHOW, always wondering/hearing about everything else I'm missing. I think I'll go with "I'd never watch tv again"


sofi

🌠
Level: 104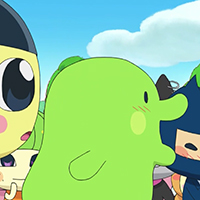 Posts: 3338/3729
EXP: 11515361
For next: 346765

Since: 02-18-11
From: Akiland

Since last post: 1 hour
Last activity: 49 min.


JonTron. just kidding, i'd never watch that guy.

honestly, i'd be game to watch an eternal stream of Chinese infomercials.
Cuber456

Fuzzy
Don't mind me. Just passing through.
Level: 51


Posts: 726/776
EXP: 1011981
For next: 1957

Since: 02-19-12
From: Everywhere at once.

Since last post: 20 hours
Last activity: 16 hours


Two shows I am inclined to say at the moment are MASH and Forensic Files. Respectively:

On top of being funny with other wider emotions in the mix and a fun cast, I think a show revolving around the Korean War is just interesting. It's result is definitely something we feel today so I feel that the show still has relevancy despite its age.

I love the mystery genre of "who did it and why". Forensics is a really neat subject and I love how clues can help reconstruct a crime scene to show how events played out. Also, random fact, most murders revealed on this show are by people who were actually close to the victim. Literal back stabbers
MitchZer0

Porcupo
You know, that person
Level: 36


Posts: 314/319
EXP: 298978
For next: 9132

Since: 08-06-10
From: The darkness

Since last post: 277 days
Last activity: 13 days


I'd be split between Married with Children, Seinfeld, or Twin Peaks if the 3rd season ever comes out.
Tarale
Catgirl
C:\ DOS
C:\ DOS RUN
RUN DOS RUN
Level: 76


Posts: 995/1580
EXP: 3903827
For next: 102233

Since: 07-23-07


Since last post: 1 hour
Last activity: 1 hour


I'm also say The Simpsons. I still rewatch a lot of the old episodes and they don't ever seem to get old. And the newer ones are still watchable. Even stuff during the "bad" period is actually quite funny to watch again now. For example, the episode where Homer has a website didn't seem that funny at the time, but it's accurately predicted our post-truth social media hellscape and it's hilarious now.
Rick
M'Lord, there's a knife in your head!
Level: 141


Posts: 7250/7339
EXP: 34003655
For next: 116359

Since: 02-15-10
From: Maine

Since last post: 17 hours
Last activity: 7 hours


I'd probably say Game Center CX, as I'm a nerd like that.

But also because Arino has a really likeable sense of humor and I could easily have enough episodes to cycle around through them, so as long as I didn't play the same ones too frequently, I'd be OK.
RanAS
Member
Level: 35


Posts: 271/392
EXP: 271895
For next: 8041

Since: 10-10-14
From: Brazil

Since last post: 13 hours
Last activity: 13 hours


El Chavo del Ocho. It's mostly regional silly humor, but for me it's still fun to watch even now. I guess I like it because of its light-hearted nature compared to shows like The Simpsons. It's got a lot of episodes as well, so it would take a bit of time before I got through them all.
Gabu

Star Mario
Placeholder Ikachan until :effort: is found
Level: 161


Posts: 9667/9785
EXP: 54018851
For next: 94266

Since: 08-10-09
From: Santa Cruisin' USA

Since last post: 23 hours
Last activity: 19 hours


Originally posted by sofi

---

JonTron. just kidding, i'd never watch that guy.

---


Especially not after what happened. Yeesh.

As for me, I dunno. Definitely something animated, but I'd assume that I'd go insane if I watched only The Simpsons for the rest of my life.

Orlandu

Holy SwordsMan
Level: 129


Posts: 5900/5907
EXP: 24695736
For next: 353918

Since: 01-12-10
From: Las Vegas, NV

Since last post: 19 days
Last activity: 3 days


Frasier would be my first choice. I like to rewatch the entire series every other year or so because it's enjoyable from start to finish. Niles is my favorite character, even more than Frasier. His quips and one liners make every episode and his physical comedy is great.

My other choice would be How It's Made on The Science Channel. I can watch that any time it's on. Seeing things being cut, molded, flattened, assembled, packaged and boxed is cathartic. It helps that the narrator has a pleasing voice. I check every day to see if they have a marathon on that channel which happens a few times a month.
OPStellar

Level: 11


Posts: 6/54
EXP: 5008
For next: 977

Since: 09-12-17


Since last post: 46 days
Last activity: 1 day


Posted on 10-15-17 08:34:45 PM (last edited by BMF54123 at 10-19-17 04:09:46 AM)
Link | Quote
The Wire or The X-Files
Because everything is futile yet mysterious and pointlessly fun.
Jul - Entertainment - If you could only watch one TV show for the rest of your life, what would it be?
-
-
Rusted Logic