Xkeeper

Level: 251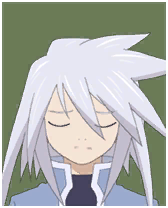 Posts: 22285/24728
EXP: 251561061
For next: 2478815

Since: 07-03-07

Pronouns: they/them, she/her, etc.

Since last post: 12 hours
Last activity: 12 hours


It's been really sunny here for months, until it rained last week out of nowhere. It looks like it's going to do so again in a few days.

I really prefer actual weather as opposed to sunlight 300 days of the year. The drab grays of winter and overcast days are actually my favorite, and I love driving through rain even if nobody here can drive through it.


Rain is also really calming to listen to, and for a long time I had RainyMood open in the background. It's not as nice without the metal awning my mom's house has, but it's still fun to listen to it hit the windows and roll down the glass.

How's the weather where you are?