Zero One
5160

And as we fall the spirit carries on,
That a hero'll come and save us all,
As we call the ones we left below,
We all dream of the day we rise above
Level: 122


Posts: 3889/5164
EXP: 20551083
For next: 86930

Since: 05-24-10

From: Delta Quadrant

Since last post: 9 days
Last activity: 1 day


Don't worry, man. One day, you'll pass 7th grade.
— Kaito Sinclaire —
Hacking reality since 20̶?͝>̨ )̧̢~͠|̡͠T̴̡<͏̀́#͟͠)̸̡̛̕͟_̢҉M̨̛͢͠͠@̴̷(̧̕01 ERROR.







Joined 09.06.2011

Last posted 37 days ago
Last active 1 day ago

I'm sitting here imagining you effortlessly incinerating everyone with the Flamewall from ROTT, cackling maniacally all the while.

It is an awesome mental image.
divingkataetheweirdo

Bandit
TCRF Super Editor
Level: 54


Posts: 129/813
EXP: 1194790
For next: 39080

Since: 07-09-11


Since last post: 114 days
Last activity: 3 days


Originally posted by The Red Snifit

---

---


This is actually quite fitting. I mean, do these people have anything to do that would have a better impact for the general society?
Xkeeper

Level: 244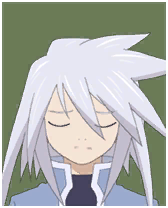 Posts: 20027/23358
EXP: 229234484
For next: 952782

Since: 07-03-07

Pronouns: they/them, she/her, etc.

Since last post: 5 days
Last activity: 3 days


Posted on 04-13-12 10:48:49 PM (last edited by Xkeeper at 04-13-12 10:49 PM)
Link | Quote
So it looks like Jul was down for a while. Seems to have been a basic DDoS attack, from the looks of it.

Remember, kids: when you don't have any real skill, just push F5 a bunch and hope for the best!
DigitalBasic
Pancakes!
Level: 167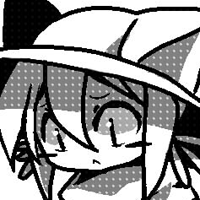 Posts: 8744/9697
EXP: 61317184
For next: 141390

Since: 07-03-07

Pronouns: they/them

Since last post: 178 days
Last activity: 171 days


What wonderful hackers!

Xenesis
Actually a Doctor
Level: 94


Posts: 1658/2536
EXP: 8175840
For next: 180817

Since: 07-28-07

Pronouns: he/him
From: The Land of Kangaroos and Drop Bears

Since last post: 5 days
Last activity: 21 hours


I like how these 'pro hackers' are so confused about how referral links work.
Bagel
1170

dogs are good
Level: 66



Posts: 1110/1178
EXP: 2387475
For next: 74376

Since: 03-30-09

From: politicsland

Since last post: 45 days
Last activity: 1 day


They do realize that Jul is about romhacking and not about hacking anything else, right? Are they illiterate?
legacyme3
"In short, legacyme3 does horrible things to people, and I don't think anyone else on Jul should be exposed to him, no matter how decent of a person he pretends to be."

I don't normally ban for offsite behavior but you're a whole level of terrible.
Level: NaN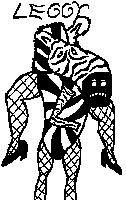 Posts: 1403/-1694
EXP: NaN
For next: 0

Since: 06-01-11


Since last post: 5.0 years
Last activity: 78 days


Well. Derp.

It amazes me. And not in the good way.
Xkeeper

Level: 244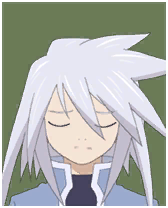 Posts: 20031/23358
EXP: 229234484
For next: 952782

Since: 07-03-07

Pronouns: they/them, she/her, etc.

Since last post: 5 days
Last activity: 3 days


Posted on 04-14-12 07:20:06 PM (last edited by Xkeeper at 04-14-12 07:20 PM)
Link | Quote
Originally posted by some idiot

---

Well I gave it a scan with acunetix and it picked some SQLi vulns on the site. However, it's in a different spot that where OP posted. Unless the results are false-positive, it is vulnerable? Confused

---


Disregarding the fact that being a hacker has devolved so far as to be "run tool x on site y", I took the unprecedented step of turning off display of PHP errors to non-logged-in users, because why not.

(Most of those errors are actually just the board assuming there should be a row returned when there is no row returned. It expects the row, but no row is given, so it barfs.)
Rusted Logic