Darkdata
Ruins!? ♥
Level: 100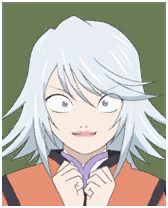 Posts: 1301/2889
EXP: 10043823
For next: 310573

Since: 07-04-07


Since last post: 1.3 years
Last activity: 41 days


Way back when I was 14 I made a P.E.T out of cardboard and construction paper. I built it so that you could slide the chips through and it would come out of the slot in the back. It impressed my 14 year old self.

Also, when I was 6-7, I made a pretend computer out of Styrofoam, a keyboard printout and lots of yarn. I remember being angry when mom threw it out.

So, anyone build any cool things as a kid?