Hiryuu
Banned (again) for basically trolling and stirring up shit (again)

Level: NaN



Posts: 10844/-14435
EXP: NaN
For next: 0

Since: 07-06-07


Since last post: 8.0 years
Last activity: 8.0 years


Sound familiar, iPhone?
Xkeeper

Level: 244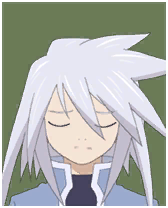 Posts: 11245/23358
EXP: 228459630
For next: 1727636

Since: 07-03-07

Pronouns: they/them, she/her, etc.

Since last post: 23 hours
Last activity: 30 min.


So basically PSN's Store is going to have smaller, not-necessarily gaming programs thrown in.

This is utterly shocking. Yep.
Mistral

Blue Yoshi
Level: 111


Posts: 698/3784
EXP: 14805418
For next: 62942

Since: 08-22-07

From: Jazzy NYC

Since last post: 6.0 years
Last activity: 6.0 years


DSiWare, App Store, PSN, Google's marketplace, etc.
Same shit, different day.
Rusted Logic