Xkeeper

Level: 251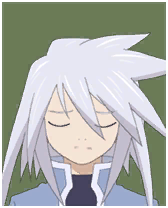 Posts: 16349/24726
EXP: 251434823
For next: 2605053

Since: 07-03-07

Pronouns: they/them, she/her, etc.

Since last post: 14 hours
Last activity: 8 hours


Some useful tools for finding goodies


Hex editors:
Translhextion. Using Scan Relative, Generate Table, and Script->Load thingy table..., you can view games that use text in other formats (e.g. 0-9A-Z, instead of ASCII)



Viewing graphics:

YY-CHR is generally the best for any of the older systems, and has a lot of nice features and supports multiple formats, as well as useful palette controls.

Tile Molester is a Java-based tile editor that supports many more formats, but has really poor palette support and tends to be kind of buggy/slow. Used properly, though, it can be amazing.



Viewing data in the ROM:

Djinn Tile Mapper. Choose the graphics page to load, then you can scroll through the ROM with the graphics replacing bytes. This is another way of scanning for text, and can even reveal menus/full screens/other fun things.