Rick
M'Lord, there's a knife in your head!
Level: 142


Posts: 4656/7351
EXP: 34257848
For next: 710581

Since: 02-15-10

From: Maine

Since last post: 2 days
Last activity: 2 hours


Thinking back to the whole Andore thing, I'm kind of wondering now if the Andores are just leftovers or something from Final Fight 1, or just from an earlier build. Unless they were planning on having another special Andore fight like in the first game, there seems to be no other reason aside from "too many Andores" that they couldn't just copy-paste the Andore data and give a modified palette to U. Andore and F. Andore.

That might be an interesting little hacking project I guess for a bored ROM hacker. ;p
Rick
M'Lord, there's a knife in your head!
Level: 142


Posts: 7111/7351
EXP: 34257848
For next: 710581

Since: 02-15-10

From: Maine

Since last post: 2 days
Last activity: 2 hours


Posted on 07-27-16 01:00:54 AM (last edited by Rick at 07-27-16 02:09:57 AM)
Link | Quote
Hmm, so seeing the recent rash of people playing with the original Final Fight got me thinking about the whole unused Andore thing I ended up finding out about. I wonder if what's happening is that the game isn't loading the right data for the unused Andores (I dunno, maybe some old pointers that were never updated?) and isn't loading the proper Andore graphics, which is why they look so garbled despite there obviously being Andore graphics (perhaps it's a really old leftover and trying to point to Final Fight 1 graphics, if this game is built on Final Fight 1?). I'm not sure where to begin hacking on this, but maybe this is a good jumping off point for five years later.

There's also the fact that there seems to be a lot of unused sounds too. I'll have to rip them, but ones that stand out in my mind are quite a few repeating sound effects of Retu's laugh from the intro, but they seem to be at different speeds and pitches, and they're right in the sound test too!

If I had to put a theory to those laughs, my best guess is that the bosses were supposed to laugh at you when they killed you and had gotten somewhere with it at one point in development.

EDIT
The sound effects that are either region-specific or unused completely are as follows (U.S. Version):

09, 11, 1C, 1F, 29, 2B, 2C, 37, 3F

I'm not too certain on the first three, but the others I've never, ever heard used at all.

(Note: Maybe someone can point me to a really friendly to use audio ripper? I used to use Super Jukebox way back in the day but now it don't work anymore)
JLukas
User
Level: 10



Posts: 17/19
EXP: 4412
For next: 2

Since: 06-11-10


Since last post: 254 days
Last activity: 10 days


Originally posted by Rick

---





It starts at 00016480 and is literally the first bit of coherent text in the ROM. It's right before the 1st, 2nd, and 3rd high score indicator list numbers, but why it's even there I don't know. It seems like it should be in big letters like with the "Select Player" text when you choose your character for one. Second, the hexadecimal is out of place there, as no one ends up with 4DE02A for a point value.

Of course, I could be overthinking it again, but I really have nothing more than this vague clue to go on. Someone got any bright ideas?

---


This is used for the continue countdown timer in 2 player mode when one player runs out of lives, though hex digits A-F are never seen as the countdown starts at 9. What's interesting is the subroutine is capable of showing a 16-bit value, but no sign of any jumps to the actual beginning of it (the countdown timer jumps into a slightly later spot to display an 8 bit value). I don't remember any times where a 16-bit value is displayed in this game (and pretty sure the high score uses a different subroutine) , so that part may be unused. Other Capcom games have a 16-bit X Y coord debug display, but no traces of anything debug related found in this game at all so far, it seems they went through and deleted everything...



Originally posted by Rick

---


(Note: Maybe someone can point me to a really friendly to use audio ripper? I used to use Super Jukebox way back in the day but now it don't work anymore)

---


Seconded, anyone that can recommend modern tools or advice for SNES audio? Got several SNES games that need samples/BRRs ripped, and an old DOS version of SNESSOR. Will using that and converting the .WAV to .OGG with Audacity produce an accurate rip suitable for the wiki?

KingMike
Member
Level: 12



Posts: 26/32
EXP: 7627
For next: 294

Since: 05-09-13


Since last post: 45 days
Last activity: 11 days


---

there was even a cameo appearance by a character from Street Fighter II, although we won't reveal who she is just yet

---

So many possibilities.
Rick
M'Lord, there's a knife in your head!
Level: 142


Posts: 7112/7351
EXP: 34257848
For next: 710581

Since: 02-15-10

From: Maine

Since last post: 2 days
Last activity: 2 hours


I actually had those scanned and posted a while ago on the wiki, but it was deleted.

This was before pre-release stuff was allowed. :3

This was also what makes me think it was built off Final Fight 1, as it's built off the old-style Andores.
Xkeeper

Level: 242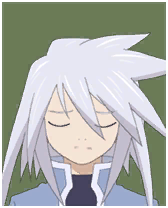 Posts: 22172/23358
EXP: 223309886
For next: 367437

Since: 07-03-07

Pronouns: they/them, she/her, etc.

Since last post: 15 hours
Last activity: 11 hours


Was there a reason you bumped this thread? It was a year old and as far as I can tell pretty much done with?
Rusted Logic