Peardian

Magikoopa

16/3/1: KvSG #479 is up!

Level: 149


Posts: 7324/7414
EXP: 40729144
For next: 605995

Since: 08-02-07

From: Isle Delfino

Since last post: 5 days
Last activity: 2 hours


@SuperBluey2749 Yep, the comic has been going for over 12 years!
@Ramon: I'm glad you like it. That's exactly the sort of feel I'm going for.

Finally, here is the next strip! A case of writer's block got in the way of making this one.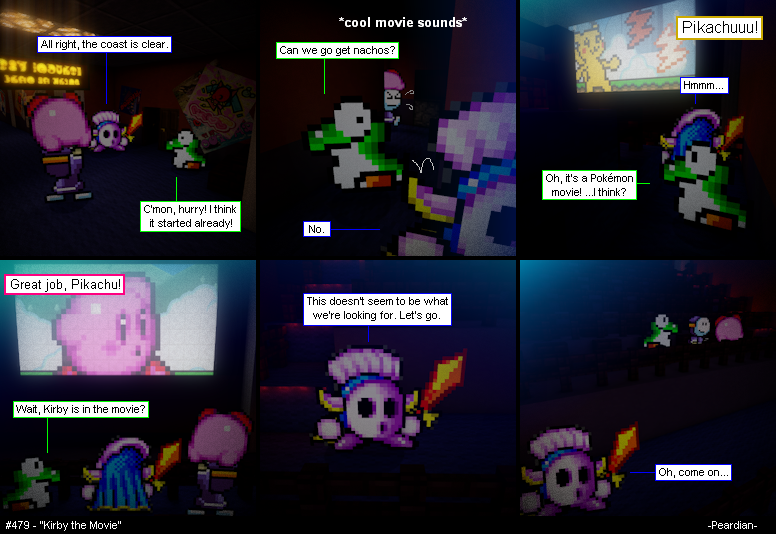 Comment: The second panel didn't turn out exactly how I planned it due to the hallway being so narrow.


The movie(?) continues in the next Kirby vs. Shy-Guy!
Vinnyboiler
Catgirl
Level: 63


Posts: 1028/1028
EXP: 2064532
For next: 32620

Since: 12-27-07

From: London, England

Since last post: 1.0 years
Last activity: 197 days


Great stuff as always Peardian, I always love coming back and catching up with these. Bringing them has always been a treat.
Rusted Logic