Jul - Gaming - What're you playing right now?
-
-
ひりゅう
Member
Level: 10


Posts: 20/59
EXP: 3298
For next: 1116

Since: 10-18-18


Since last post: 23 hours
Last activity: 19 hours




Some online fights tonight. Also some stuff below:

Here.

Here.

And most certainly here.

That last was the captain of the gravy train.
Reaper Man
User
Level: 12


Posts: 6/23
EXP: 7012
For next: 909

Since: 11-17-07

From: Austin, TX

Since last post: 5 days
Last activity: 2 days


Quake Champions, literally. I'm waiting for a match.
ひりゅう
Member
Level: 10


Posts: 28/59
EXP: 3298
For next: 1116

Since: 10-18-18


Since last post: 23 hours
Last activity: 19 hours


That.
That.
That.
And that.

There's more but you can look through my Media for the rest if you want. That was a night's work online in Dissidia. Rin's fight has a bit too much opening lag so my apologies there.
ひりゅう
Member
Level: 10


Posts: 29/59
EXP: 3298
For next: 1116

Since: 10-18-18


Since last post: 23 hours
Last activity: 19 hours


There's been evidence to be had that it will show up in the States. The most convincing being: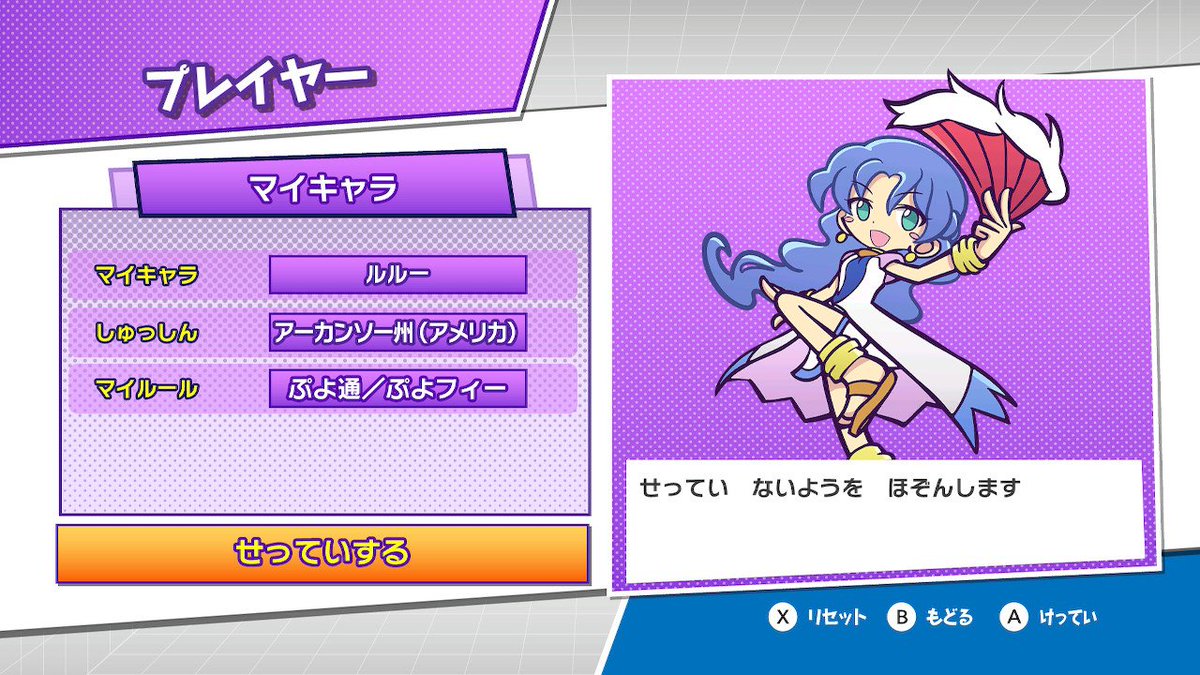 That. Set up properly with my location, being in the States and in Arkansas exactly. I think they at least have some plans and there has been notice about that online, via social media, that they don't plan to let that brand die any time soon (even going so far as to actively make sure the brand was renewed by a contact over Twitter, which renewed it here).

But I suppose your guess is as good as mine. I'm not slouch but I have a feeling that the community, on the whole, would be ripped apart by the actual competition for Puyo. Most of us in the States can put up a mean Tetris game, but Puyo may as well be calculus at times.

I'm just barely above casual in both, really.
ひりゅう
Member
Level: 10


Posts: 34/59
EXP: 3298
For next: 1116

Since: 10-18-18


Since last post: 23 hours
Last activity: 19 hours




Figured I'd blow off the dust to my disc I bought cheap and update it to AE. Not too bad, considering I haven't really played all that much.
Xkeeper

Level: 251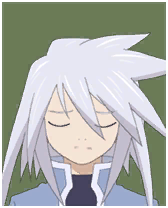 Posts: 23358/24710
EXP: 251088443
For next: 2951433

Since: 07-03-07

Pronouns: they/them, she/her, etc.

Since last post: 19 hours
Last activity: 1 min.


the problem of "other players are gods" isn't so bad if matchmaking is good, but the problem with that idea is that only the good players will tend to stick around, so you end up playing in shark-infested waters and get decimated

puyo tetris was really good at deciding to match new players against 7000+ behemoths who hadn't even finished their first ascent yet
ひりゅう
Member
Level: 10


Posts: 36/59
EXP: 3298
For next: 1116

Since: 10-18-18


Since last post: 23 hours
Last activity: 19 hours


Eh. I try to learn when I can. If I took all my losses personally, I wouldn't get any better, I don't think. But I know when to hit the brakes out of futility, too.



Hit Bronze in SFV, btw.
Sponty
Part boy, part car; Boycar, Protector and King of Chilladelphia
Level: 177


Posts: 11088/11090
EXP: 75019111
For next: 224565

Since: 08-24-07

Pronouns: he/him
From: Canada

Since last post: 36 days
Last activity: 32 days


Assassin's Creed Odyssey is more stabby-sneaky stuff, with the shippy-shooty stuff back again from Black Flag.
It's 50-odd hours of dumb fun, with an insane amount of totally optional systems you barely need to look at if you don't feel like it.

Ace Attorney Investigations 2 might be next.
Narumi

Paratroopa
Level: 19


Posts: 153/157
EXP: 34786
For next: 991

Since: 02-01-18

Pronouns: they/them
From: In a garbage can

Since last post: 6 days
Last activity: 19 hours


Replaying Mega Man X2 via the previously posted X Legacy Collection. I'm trying to remember everything and it's quite a struggle. I think the last time I played it was several years ago, and it shows.
ひりゅう
Member
Level: 10


Posts: 37/59
EXP: 3298
For next: 1116

Since: 10-18-18


Since last post: 23 hours
Last activity: 19 hours


Posted on 11-04-18 01:49:38 AM (last edited by ひりゅう at 11-04-18 01:50:26 AM)
Link | Quote
Got a little bit for you this weekend...



Got into bronze rank in SFVAE.






Played a good amount of Dissidia NT.
Dprotp
GIRL'S GOT A PENITENTIARY BODY
Level: 102


Posts: 3066/3080
EXP: 11048267
For next: 41700

Since: 07-04-07

Pronouns: he/him
From: in the heart of silicon valley, uh oh

Since last post: 12 days
Last activity: 1 day


tetris effect is rad as heck and emotionally profound

PS4 demo is live this weekend and... not live afterward? weird demo tech but whatever. think i may get this thing
Rambly

Level: 87


Posts: 2086/2110
EXP: 6250518
For next: 142256

Since: 07-22-07

Pronouns: she/her

Since last post: 1 hour
Last activity: 1 hour


PLAYING STUFF!!!!!! it's all old stuff because i never play anything new, sorry

- i'm playing crash bandicoot 2. it's so, so super much better than the first (and i like the first!!!!! a lot!!!!) but crash 2 is just, ugh the level design is surprisingly immaculate. i think the only levels i really haven't cared for are the jetpack ones, and that's literally just because crash keeps getting caught on the geometry at the edges in weird ways. but it just... it feels fun and surprisingly clever for an old platformer? and the difficulty is like, just at the right amount. i like it a lot

- i'm playing chrono trigger again. i don't know what to say about it that hasn't been said a million times over, it's just a really beautiful game

- i FINALLY beat ape escape. still adore it, still adore the soundtrack

- i've gotten really into playing weird versions of games i grew up with for some reason. i dunno, there's something about that contrast or exploring a pathway that could have existed but didn't that i'm really weirdly into? i just burned a bunch of Dreamcast games and one of the ones i've been messing around with is Sonic Adventure 2 -- you'd think i'd have nothing to say about it compared to the GameCube version but there are a couple neat things: one, the transparency effects, holy crap they add so much more than i thought they would. prison lane has this weird ass rust-colored haze, iron gate does this cool thing where the whole level's this moody blue then it TURNS ALL RED AND FLASHING and you can see the transparent alarm lights just zipping by the whole screen, green forest kinda has this green-blue haze if you look up — it looks fuckin good for a system from 1998. Battle's a great port and that's the version of the game i grew up with, but there's a bunch of just tiny atmospheric touches that were unfortunately lost (also Big!!! nooo). anyway secondly i just wanted to briefly mention that the Dreamcast VMU was a super fucking cool idea and i love VMUs that's all

- speaking of weird versions of games, Super Mario 64 DS. god do i have some mixed feelings on that version... um... the graphics and all the aesthetic touches are really neat? surprisingly good-looking for a DS game -- i thought i'd hate that weird blocky pixel look but actually for some reason i really like it in this game? and there's a bunch of cool-looking areas like some of the extra rooms in Peach's Castle and that weird... poison area with the Goomba Boss. but the controls, lord the controls. i cannot get used to any of the control schemes no matter what i do -- the strap has just become this forgotten peripheral and i can't find a DS strap anywhere and also i don't even know if the 3DS or DSi has a spot for one. so i have to use a stylus, but i write right-handed, so using a stylus in my left hand just feels... so... weird. but there's no way to switch handedness with standard controls, so you have to use the weird dual control thing, and even that doesn't really feel comfy and the touch screen is finicky anyway and... yeah. i just feel like there's a lot of missed opportunities here, too. like how cool would it have been if you were introduced to the fact that you start as yoshi by him just *jumping out of the pipe instead of mario*. or if that was a 2nd quest. the extra characters feel like they were shoehorned in as lame lock-and-key things instead of alternate playstyles that you can mess around with and you're rewarded with for going into some of the extra areas. all in all i have super mixed feelings. i'm still probably gonna try and finish it cuz it's mario 64




that's it as far as stuff i'm playing. there's more stuff i'd like to (re-)play soon:
- paper mario: the thousand year door
- zero time dilemma
- metroid prime 1-3 (never played any of them but 1)
- metal gear solid 2
- deltarune is still sitting on my computer taunting me...
Mistral

Red Yoshi
don't underestimate me / you ain't seen nothin' yet
Level: 112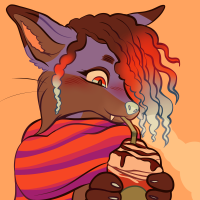 Posts: 3805/3820
EXP: 15170640
For next: 167565

Since: 08-22-07

Pronouns: she/her
From: body chicago, soul nueva york

Since last post: 7 days
Last activity: 2 hours


picked the world ends with you: final remix back up,
after having put it down for a few weeks because of school,
as well as finally playing splatoon2 portalocto expansion (and splatoween)

the ending to the a new day segment was...
well, my initial response was "what"
after having dwelled on it though,
i think my real response is that...
im annoyed that nomura just dropped this bombshell,
and then flounced off to go work on the ff7 remake instead
when he knows full well that he's not gonna have the time to work on a sequel to twewy,
considering how modern big name game development is almost always a nightmarish boondoggle

(boondoggle wasnt the word i was initially thinking of,
but "a massive waste of time and money" seems apt for 2018 AAA gamedev)
GarbiTheGlitcheress

Level: 5


Posts: 10/10
EXP: 488
For next: 41

Since: 04-16-18

Pronouns: she/her

Since last post: 32 days
Last activity: 32 days


Got back into playing Ocarina of Time 3D after not playing it for about... 7 years
. Finally beat the original quest yesterday, marking my first time beating any version of OOT. Working my way through master quest now.
Jul - Gaming - What're you playing right now?
-
-
Rusted Logic