Jul - Gaming - GOD DAMN IT ARRoh that controller's broken
-
-
Dprotp
GIRL'S GOT A PENITENTIARY BODY
Level: 102


Posts: 1822/3079
EXP: 11012437
For next: 77530

Since: 07-04-07

Pronouns: he/him
From: in the heart of silicon valley, uh oh

Since last post: 1 day
Last activity: 5 hours


Posted on 04-23-10 02:22:18 AM (last edited by Dorito at 04-23-10 02:26 AM)
Link | Quote
Jump, jump, run... last jump was a millisecond late, you die

Dodge, deflect, life's good... and you die

Shitty random encounter, spamming the A button... a rare encounter! What are the odds of tha--whoops, you killed it. Or did it run away? You're not sure, because you were struck by a fit of anger.

How do you deal with a bout of intense game frustration?


Several years ago, I used to scream and bend the controller as much as I could or have an uncontrollable episode of ragecry™. I was easily angered, actually. But now, I've seriously mellowed out over the years and now I usually throw my head back and to the side (shitty description, but hopefully you can see what I mean) or swear under my breath.

[edit] it also fuels my desire to finish whatever's frustrating, stubborn++
FPzero
9590



Level: 167


Posts: 8587/9597
EXP: 60429555
For next: 1029019

Since: 07-27-07


Since last post: 2.0 years
Last activity: 1.0 years


I'll swear a bit, pretend to throw things and laugh it off as best I can before continuing. Playing Lost Levels on a real SNES was funnn.
Taryn

Passed away.

Thanks for being a part of us, even if it wasn't always on the best of terms.

1987-2014


Level: 195


Posts: 6746/14742
EXP: 103815822
For next: 1597682

Since: 09-01-09

From: Seattle

Since last post: 6.0 years
Last activity: 6.0 years


Sometimes I yell really loud for some reason. The neighbours probably wonder what the fuck is happening. I don't usually take it out physically like by throwing the controller against the wall. I've never really been the type to do that.
Stigandr
1420

Some say he was what landed at Roswell in 1947, and that his right eye sees infrared light. All we know is, he's called The Stigandr.
Level: 73


Posts: 513/1426
EXP: 3463675
For next: 22193

Since: 07-21-07

From: Woodstock, VA

Since last post: 255 days
Last activity: 6 days


If it gets far enough, I fling a pillow around or, when really pissed, beat a pillow and/or my bed with a foot-and-a-half stick.
Sanqui
1760

🦉
Level: 78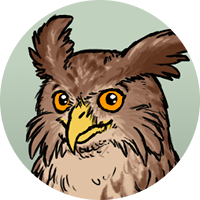 Posts: 182/1761
EXP: 4215855
For next: 166371

Since: 12-20-09

Pronouns: any
From: Czechia (NEW!)

Since last post: 5 days
Last activity: 10 hours


I don't get angry over games!
If the game really pisses me off, I'll just take a pause for a while or powerlevel. If I can't beat it, I might just stop playing the game - it happened before.
MilesH
the one hundred dollar golden name
Level: 53



Posts: 448/746
EXP: 1147367
For next: 9752

Since: 03-13-10


Since last post: 8.0 years
Last activity: 8.0 years


I don't really get much angry at video games like I used to, nowadays I just grind my teeth down so hard when I get angry or upset at video games.
Aerakin
Ye Olde Layout
Level: 94



Posts: 1825/2550
EXP: 8298266
For next: 58391

Since: 07-05-07

From: From the future

Since last post: 4.0 years
Last activity: 1.0 years


If it's an online game (hello Modern Warfare 2) and nobody's home, lots of yelling/swearing.

Else, suck it up.
Orlandu

Holy SwordsMan
Level: 131


Posts: 318/5913
EXP: 25845262
For next: 579358

Since: 01-12-10

From: Las Vegas, NV

Since last post: 193 days
Last activity: 10 days


I usually just get frustrated and turn it off.

My brother on the other hand, back in the SNES days, he would chuck the controller at the TV. We went through at least 5-6 controllers and 1 TV from this... My mother wasn't happy when she would come home to a broken controller.
Bloodstar
11270

i miss dr. dre
Level: 179



Posts: 5875/11273
EXP: 77130016
For next: 1114474

Since: 07-06-07


Since last post: 9 days
Last activity: 2 days


I pretty much just sigh.

I reserved my screaming to when I found out I got bad A/V cables for my Dreamcast. Power works fine, but that's no good if I can't see what I'm doing.
Miss Dani
6210

Level: 134



Posts: 2733/6219
EXP: 28224542
For next: 362432

Since: 10-23-09


Since last post: 6.0 years
Last activity: 97 days


Sometimes I swear at the game AVGN-style, but other times I eject the game while the power is still on, etc. (yes, I know that's bad for most consoles, but I used to do it anyway...)

My sister, otoh... she would sometimes erase my save files on the PS1 memory cards or the Saturn NVRAM, and that was probably the most annoying thing I put up with. =/
Bitmap
Banned Forever
Banned for being a dick on the board, in private messages, and then taking that dick-ness off the board and harassing members elsewhere for it. Time to go!

Level: NaN



Posts: 4556/-5501
EXP: NaN
For next: 0

Since: 04-19-09

From: Cataula Georgia

Since last post: 6.0 years
Last activity: 6.0 years


I had a friend who I stopped being friends with because he screamed at me for kicking his ass at Halo.

And I have another friend who would get serious on smash brothers. From his voice, it always seemed like he was being serious. And if you beat him, he had this face on and would pick a map demanding a rematch. Like it would be the end of the world if you would not go against him. Nowadays he got better about that. But back then it would always urk me, and would be the main reason I would not play Smash Brothers.
Mistral

Red Yoshi
don't underestimate me / you ain't seen nothin' yet
Level: 112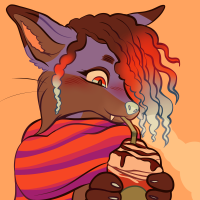 Posts: 2870/3818
EXP: 15116431
For next: 221774

Since: 08-22-07

Pronouns: she/her
From: body chicago, soul nueva york

Since last post: 2 days
Last activity: 1 day


Originally posted by NSNick

---

Copious amounts of swearing.

---
Rena

Star Mario
Fennel
Level: 129



Posts: 3153/5258
EXP: 24521115
For next: 528539

Since: 07-22-07

Pronouns: he/him/whatever
From: RSP Segment 6

Since last post: 25 days
Last activity: 14 days


Just cussing these days, and generally not playing again for quite a while. Used to throw the controllers around and beat on them. Turns out you can kill an official N64 controller with enough smashing.
TheGreatGuy
690

Internet Narcolepsy!
Level: 54


Posts: 688/690
EXP: 1165565
For next: 68305

Since: 07-23-07


Since last post: 8.0 years
Last activity: 6.0 years


Usually just a quick [select one: "GAH","BAH","UGH",twitchy-noise,etc.] and bringing my right hand up as I do it(after having let go of the controller(my left hand is still holding it)). Follow this by brushing my hair out of my eyes, sighing, and trying again.

If it's something that doesn't break the flow of the game(ex:dying in Touhou), I'll curse under my breath, but that's about it.

I've never broken a controller, nor had the desire to, those things cost money after all.
Jin Dogan

Level: 34


Posts: 144/252
EXP: 245362
For next: 8289

Since: 07-30-08


Since last post: 6.0 years
Last activity: 6.0 years


I usually yell and/or punch my thighs. They're strong so they can take quite a battering. But one day I bruised them pretty badly.
Colin
Missing: One avatar. Will be restored at some point.
Level: 170



Posts: 5691/10052
EXP: 64819558
For next: 566685

Since: 07-22-07

From: LaSalle, Quebec, Canada

Since last post: 4.0 years
Last activity: 4.0 years


At worst? Walk away from the TV. XD Or turn off the TV (but leave the game running) for a bit.

Various grunting and sighing as well on occasion. But no physical stuff.
Keitaro

Fire Snake
LOVELY ARRANGEMENT. VOLCANO BAKEMEAT
Level: 67



Posts: 325/1191
EXP: 2507239
For next: 85633

Since: 09-09-08

From: California

Since last post: 249 days
Last activity: 135 days


Originally posted by HyperHacker

---

Turns out you can kill an official N64 controller with enough smashing.

---

that or enough people bound and determined to make the fucking Shyguy fly for a number higher than 21 in Mario Party. I made a controller EXPLODE doing that.
paulguy

Green Birdo
Level: 90


Posts: 640/2294
EXP: 7019962
For next: 168647

Since: 09-14-07

From: Buffalo, NY

Since last post: 6.0 years
Last activity: 6.0 years


Usually just a "dammit" or "shit".

Lots of loud swearing if I'm really pissed, followed by quite a depression.


ReiNi
さよなら*へヴン
Level: 120


Posts: 2586/4444
EXP: 19055391
For next: 431780

Since: 07-21-07


Since last post: 3.0 years
Last activity: 1 day


Originally posted by Supakitsune

---

Originally posted by NSNick

---

Copious amounts of swearing.

---

---

Possibly in-character, going to a rampage to exploit the [trope]VideogameCrueltyPotential[/trope].

Missed a rare pokemon? Level up legendaries with the most insignificant pokemon and see the pretty animations of their strongest attacks.
Got killed by an enemy becouse of a dumb mistimed jump? go specifically to kill that enemy over and over again.
Helper just killed something I really wanted? make the AI jump into lava!
Jul - Gaming - GOD DAMN IT ARRoh that controller's broken
-
-
Rusted Logic