DigitalBasic
Pancakes!
Level: 167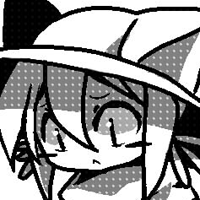 Posts: 9638/9697
EXP: 60880283
For next: 578291

Since: 07-03-07

Pronouns: they/them

Since last post: 120 days
Last activity: 113 days


Originally posted by Zeether

---

Huge Steam sale going on right now that ends on Tuesday. There's some neat deals like $15 for Elite: Dangerous.

---

This is a steal for that game.

The best part of the sale is that there were no daily or flash deals, so it was easy to come up with a list of games you want and buy them right off the bat. I like it.

Definitely recommend a few games. Downwell, Super Win The Game, Split/Second, Elite Dangerous, Zombie Army Trilogy, Axiom Verge, Lethal League, LISA, and... a ton others. Lots of games under $5 too if you want to explore new genres like visual novels or take a look at more unknown titles.
Nin★Collin

Paratroopa
Level: 22


Posts: 5/143
EXP: 52795
For next: 5555

Since: 01-08-16

From: Dimension X Pipe

Since last post: 8 days
Last activity: 1 hour


Posted on 04-12-16 03:26:31 PM (last edited by Nin★Collin at 06-30-17 01:51:16 PM)
Link | Quote
Found a link for an NES Gray Nintendo World Championships 1990 Cartridge for those of you who want to blow your
wallet on something: LINK
Pandaren
Still something.
Level: 103


Posts: 3129/3167
EXP: 11300031
For next: 171375

Since: 08-17-07

From: Finland

Since last post: 1 day
Last activity: 1 day


There's a publisher sale going on in Steam which has a few good deals in my opinion:

- Bastion (3,74€ or equivalent)
- Shadow of Mordor GOTY (7,49€)
- Bioshock Infinite (7,49€)
- CIV Complete Bundle (not sure how much since it detracts my already owned stuff)
Rusted Logic