Xkeeper

Level: 250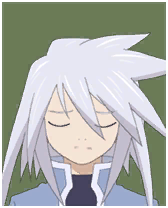 Posts: 15493/24696
EXP: 250263276
For next: 265735

Since: 07-03-07

Pronouns: they/them, she/her, etc.

Since last post: 21 hours
Last activity: 7 hours


Posted on 03-26-10 03:45:02 AM (last edited by Xkeeper at 03-26-10 03:46 AM)
Link | Quote
Not a joke. Serious bsns, fgts.


Anyway, going to use this as a sort of log I guess:



---

Day 1, 03/26 00:00 - Route #1 - Simple Loop (0.5 miles)

Travel stats:
- 1.9k steps
- 16 minutes (2mph)

Weather:
- Partly Cloudy
- Temperature: 56.5°F
- Feels Like: 46°F
- Wind : 33mph

Called Onyx during route.

Thoughts:
Damn cold. Should've brought my jacket -- the fact the door kept getting blown open by the wind was a pretty good indicator.

Feet and back hurt about halfway in... Might need to tighten my shoelaces again (they're a bit loose and not fitting well when moving). Otherwise, alright. Need to do it more often, but I think all that wind aggravated my allergies.

I think the fact that I nearly topped my 24-hour step record (2,050) for 16 minutes of walking is a good indication I should probably do this nightly, maybe switching to a 0.8mi route after a few days or a 1.1mi one if I feel particularly daring. The fact it's 00:00 when I do this keeps me on edge, though.

---


And before you ask, no, that is not my address -- but I am in the neighborhood
Bloodstar
11270

i miss dr. dre
Level: 179



Posts: 5801/11273
EXP: 77154640
For next: 1089850

Since: 07-06-07


Since last post: 11 days
Last activity: 18 hours


Just let me know if you need me to talk to you again, despite the problems it was kinda fun. I'll see if I'll be able to at that point in time.

Considering seeing how a landline would be for that, though. If it'd be fairly cheap (moreso than cell), I think I'll opt for that. Better reception, too.
Xkeeper

Level: 250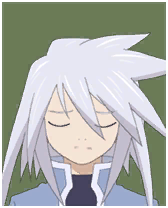 Posts: 15522/24696
EXP: 250263276
For next: 265735

Since: 07-03-07

Pronouns: they/them, she/her, etc.

Since last post: 21 hours
Last activity: 7 hours


As you may have guess the plans for this got cut short due to heel damage. I can walk on it, I just have to walk funny to keep my heel off of the ground (which makes the rest of my foot hurt) or tread lightly.

Needless to say, hurting your heel = hell.



Bitmap
Banned Forever
Banned for being a dick on the board, in private messages, and then taking that dick-ness off the board and harassing members elsewhere for it. Time to go!

Level: NaN



Posts: 4286/-5501
EXP: NaN
For next: 0

Since: 04-19-09

From: Cataula Georgia

Since last post: 6.0 years
Last activity: 6.0 years


If you need to talk to me you can. Hell I can let you know on IRC of my Phone number (New one). I can't call you though, would rack up my phone bill and whatnot.

Would be tight to talk.
Rusted Logic