silverthundr
160

Level: 27


Posts: 157/166
EXP: 109700
For next: 6459

Since: 08-04-11

From: Oregon

Since last post: 5.0 years
Last activity: 5.0 years


Posted on 07-24-12 04:57:06 AM
Link
In.

So yeah. I'm ready whenever you start it.
legacyme3
"In short, legacyme3 does horrible things to people, and I don't think anyone else on Jul should be exposed to him, no matter how decent of a person he pretends to be."

I don't normally ban for offsite behavior but you're a whole level of terrible.
Level: NaN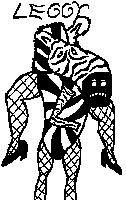 Posts: 1538/-1694
EXP: NaN
For next: 0

Since: 06-01-11


Since last post: 5.0 years
Last activity: 78 days


Posted on 07-24-12 06:24:31 PM
Link
I'll pass. No more Jul Mafia for me.
pacman1755
100

Level: 22


Posts: 100/101
EXP: 52244
For next: 6106

Since: 07-16-11

From: Wisconsin

Since last post: 6.0 years
Last activity: 4.0 years


Posted on 07-29-12 09:24:12 PM
Link
A possible resurection of Jul Mafia? If that is to happen, I would like to join in on this.
Rusted Logic