Deleted User
Original user deleted
Level: NaN



Posts: 36/-8234
EXP: NaN
For next: 0

Since: 07-26-07


Since last post: 11.0 years
Last activity: 8.0 years


Posted on 09-09-07 04:42:18 PM; last edit by DarkChef on 09-09-07 07:44 PM
Link
"Luigi


I found Luigi. Sort of. Get 120 Stars, then go up the castle with the cannon. Talk to Yoshi. Then get the three other 1-ups that are close to there. Then, get the wing cap, and fly down to the cannon, but touch nothing but the cannon, if you touch the grass, it doesn't work. Then fly up the castle with the cannon again. Then fly to the waterfall. You won't get inside, and you'll fall down the water. Then get outside the water, and inside the castle. Then go to Level 6: Hazy Maze Cave, and go to the Green Switch, Metal Cap level. Once you're in, turn right, and you'll see the waterfall. But you'll see a greenish shadowily figure of the body of Luigi! You can't talk to him, and he doesn't move, but I'm positive it's Luigi!"
Xkeeper

Level: 244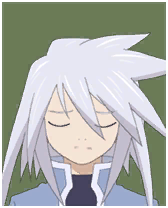 Posts: 2913/23358
EXP: 229296401
For next: 890865

Since: 07-03-07

Pronouns: they/them, she/her, etc.

Since last post: 7 days
Last activity: 19 hours


Posted on 09-09-07 04:46:41 PM
Link
I think it's been more than proved that Luigi does not exist in this game in any way, shape, or form.

This thread dies.
Rusted Logic