Xkeeper

Level: 251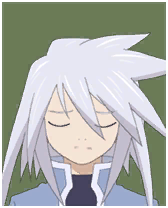 Posts: 1/24726
EXP: 251491386
For next: 2548490

Since: 07-03-07

Pronouns: they/them, she/her, etc.

Since last post: 2 days
Last activity: 1 day


Thanks Emuz, I hope you're enjoying your porn.

In more serious terms, something's wrong and the server is lagging rather badly. Not as bad as before (what with the 30-second plus lag times), but it's over a second for everyone, usually over two.

And of course, "Hello, I'm a professional invisible man" Emuz is nowhere to be found, so this problem will go on and on and on.

I wish there was something I could do, but unfortunately I'm rather powerless.