Xkeeper

Level: 251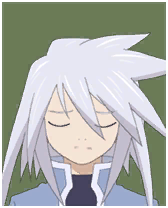 Posts: 1/24720
EXP: 251284577
For next: 2755299

Since: 07-03-07

Pronouns: they/them, she/her, etc.

Since last post: 3 hours
Last activity: 1 hour


...for a few days.

Try not to break the place while I'm gone. Those of you who talk to me often know the full story.

(Executive summary: I'm going out of state for a few days and will be sans-interweb for the most part if not entirely.)


Back Monday sometime, with luck.