Colin
Missing: One avatar. Will be restored at some point.
Level: 170



Posts: 2073/10052
EXP: 64592234
For next: 794009

Since: 07-22-07

From: LaSalle, Quebec, Canada

Since last post: 4.0 years
Last activity: 4.0 years


*whistles*

Have to say I'm very impressed.


My contribution will come... well, when I request funds from PayPal.
No rush.
Xkeeper

Level: 244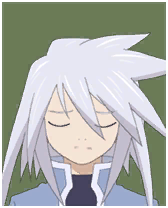 Posts: 11254/23358
EXP: 229326036
For next: 861230

Since: 07-03-07

Pronouns: they/them, she/her, etc.

Since last post: 3 hours
Last activity: 2 hours


Sorry I still haven't gotten that crap done; I've been... busy. I guess. Family crap.

I haven't gotten anything done I've wanted to, either.

In any case, thanks again for your support (even if I can't show it board-wise yet, argh)... and remember that at this point donations are really only accepted up until we hit the "2011" level (i.e. bar wrappage), then they'll go to me for external board-related crap.

Thanks for all your patience and support...
Anya
Trudging Scribe
Level: 244


Posts: 7648/23359
EXP: 228808889
For next: 1378377

Since: 07-22-07

From: Coral Springs, Florida

Since last post: 3.0 years
Last activity: 3.0 years


I donated some money. Sorry it couldn't have been more, but that's all I can do for right now. Don't spend it all in one place.....wait a minute......
Rusted Logic