Before healing up in games, that is.
You know. HP?
99-90%
3.2%, 1 vote
90-75%
6.5%, 2 votes
75-50%
12.9%, 4 votes
50-25%
38.7%, 12 votes
25-10%
35.5%, 11 votes
< 10%
3.2%, 1 vote
Multi-voting is disabled. 31 users have voted.
Xkeeper

Level: 244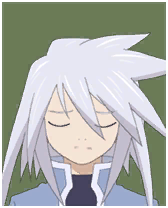 Posts: 11105/23358
EXP: 229344849
For next: 842417

Since: 07-03-07

Pronouns: they/them, she/her, etc.

Since last post: 19 hours
Last activity: 6 hours


Do you like to keep topped up, ready for that ambush that could hit at any time?

Do you generally relax and not worry if it sinks a bit, but try to keep it good regardless?

Or do you throw caution out the window and only stay as healthy as you have to to not die?


This is another one of those bizarre polls.
Tyty

Level: 159



Posts: 3129/8599
EXP: 51204984
For next: 605773

Since: 07-06-07


Since last post: 6.0 years
Last activity: 6.0 years


Depends on what I'm facing really... like bosses that do >50% I'll heal right away.

Usually not until I'm low, like 25-10%. Pheonix downs the whole way for FF6 though. >.>
Colin
Missing: One avatar. Will be restored at some point.
Level: 170



Posts: 2038/10052
EXP: 64597557
For next: 788686

Since: 07-22-07

From: LaSalle, Quebec, Canada

Since last post: 4.0 years
Last activity: 4.0 years


Oh man... this is a tough one.

I went with 10-25% but it depends on the game. If there's a boss who can potentially kill off half your party with an attack, you better believe I'll be spamming heals like crazy until the danger passes.
Higsby

Super Luigi


727 []

Level: 118


Posts: 1483/4318
EXP: 18169635
For next: 213279

Since: 07-29-07

From: Canada

Since last post: 28 days
Last activity: 10 hours


Posted on 06-08-09 12:05:54 AM (last edited by Higsby at 06-08-09 12:19 AM)
Link | Quote
I usually heal after my health drops below the half way point because in most of the games that I've played it's not uncommon for a party member to lose over half of their health in one turn (especially in Cross Edge
).
Xkeeper

Level: 244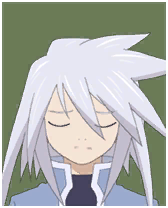 Posts: 11107/23358
EXP: 229344849
For next: 842417

Since: 07-03-07

Pronouns: they/them, she/her, etc.

Since last post: 19 hours
Last activity: 6 hours


I tend to not worry about it unless I'm actually at the brink of death.

Health bar red? Big deal.


(One exception is Zelda games. Arrrgh.)
sophie497
Who?
Level: 38



Posts: 255/319
EXP: 365183
For next: 5264

Since: 07-22-07


Since last post: 9.0 years
Last activity: 338 days


Posted on 06-08-09 12:15:19 AM (last edited by Dr. Sophie at 06-08-09 12:16 AM)
Link | Quote
25-50%, I guess.. highly depends on what kind of healing spells are available, though. (As in, how much do they heal, MP/SP/whatever consumption etc.)
Q
Mis7eryMyra
Level: 99


Posts: 781/2891
EXP: 9949083
For next: 50917

Since: 08-02-07

Pronouns: she/her
From: Nowhere

Since last post: 13 days
Last activity: 21 hours


It depends on the genre, really.

In RPGs, I generally try to keep everybody's health above 50% at all times. In FPSs, I always get all the health I can get, but I usually don't go out of my way to avoid fights and look for health until I'm below 25%. In nearly every other game with a life meter, I don't really care until I get to the "A pea shooter would kill me!" stage, but this is usually because I can't do a whole lot about my health in the given situation.

Of course, I suspect this was really asking about RPGs, so I'll just vote 50-25%.
FPzero
9590



Level: 167


Posts: 4129/9597
EXP: 60222320
For next: 1236254

Since: 07-27-07


Since last post: 2.0 years
Last activity: 1.0 years


My vote is based on recent playing. Since I was the designated healer in Tales of Symphonia this time, I got to sit around all the time doing nothing much else. So whenever someone got hurt, I would instantly throw a first aid their direction. And with me having two level 2 speed cast items on I was firing 2-second First Aids.


In general though, probably around 50% is when I start healing.
Peardian

Magikoopa

16/3/1: KvSG #479 is up!

Level: 149


Posts: 1834/7421
EXP: 40919182
For next: 415957

Since: 08-02-07

From: Isle Delfino

Since last post: 10 days
Last activity: 7 days


I've been known to charge in with only a sliver of health remaining because I know I can always do some damage and maybe survive. Unless it's an RPG we're talking about, because then I try to keep myself up above 70% or even at full if I can help it.
Kirby Mario
Resident BEMANI fan.
Level: 83


Posts: 1238/1947
EXP: 5426957
For next: 5264

Since: 11-17-07


Since last post: 3.0 years
Last activity: 21 days


On any game, I usually try to keep it above 50%. Most of the time, I have enough HP to live though most of whatever I'm up against.

On some games where full-heals are easy to find/use, I keep everyone at 100%.
Keitaro

Fire Snake
LOVELY ARRANGEMENT. VOLCANO BAKEMEAT
Level: 67



Posts: 60/1191
EXP: 2497691
For next: 95181

Since: 09-09-08

From: California

Since last post: 221 days
Last activity: 106 days


I voted 75-50%, but I think really I only CONSCIOUSLY heal up when I realize I'm about to die (be it the buzzing sound or the blatantly obvious fact that my ass just got handed to me)... the rest of the time it just "happens" through natural progression through the game...enemies dropping health items etc., I tend not to pay it a good deal of regard especially as my strength gauge generally increases throughout the game. RPGs even I tend to just let things go until I end up noticing it. The sole exception would be Pokemon, i find myself (almost obsessively) healing after every little thing when I'm done with a certain task, probably just for the sake of having my characters in tip-top condition but regardless...that sort of breaks my votes since I could do something as simple as go in to a battle, take no damage but use one attack and then go heal the whole party at the Pokemon center. But I guess that's not really the norm so I didn't take it in to account.
Dan Hibiki
1190

Talks mostly in pictures.

"I dislike the art of fighting, but I want to be the king of fighters!"
Level: 68


Posts: 543/1191
EXP: 2634569
For next: 94231

Since: 07-22-07


Since last post: 8.0 years
Last activity: 8.0 years


When I'm solo leveling as a Paladin, I'll pop a flash heal every now and then to keep me topped off.
When raid healing as my shaman, I never let anyone go below 75% just in case something unforeseen happens. When I'm doing daily quests and shit though, I'm always able to pop an instant heal with a heal over time, so it's not a hassle or anything to keep myself at full health.

Yay WoW.
Aerakin
Ye Olde Layout
Level: 94



Posts: 1451/2550
EXP: 8269956
For next: 86701

Since: 07-05-07

From: From the future

Since last post: 4.0 years
Last activity: 1.0 years


It really depends on my knowledge of the game.

If I know the enemy is pretty nasty, I'll heal often and not go low on HP.

In some games, though, I'll go bellow 10% without much problems.
Bitmap
Banned Forever
Banned for being a dick on the board, in private messages, and then taking that dick-ness off the board and harassing members elsewhere for it. Time to go!

Level: NaN



Posts: 341/-5501
EXP: NaN
For next: 0

Since: 04-19-09

From: Cataula Georgia

Since last post: 6.0 years
Last activity: 6.0 years


I'm a gambling man. I like to wait until I am pretty low before healing up. Don't want to let my MP go to waste.
Anya
Trudging Scribe
Level: 244


Posts: 7314/23359
EXP: 228827747
For next: 1359519

Since: 07-22-07

From: Coral Springs, Florida

Since last post: 3.0 years
Last activity: 3.0 years


I would say 75% to 50%. If I have a healer in my party, I would heal whenever in the menu screen. If I'm fighting a boss, I'll wait to see how close the boss is to being dead before I'll heal.
Sponty
Part boy, part car; Boycar, Protector and King of Chilladelphia
Level: 177


Posts: 4250/11087
EXP: 74521100
For next: 722576

Since: 08-24-07

Pronouns: he/him
From: Canada

Since last post: 97 days
Last activity: 13 hours


Yeah, 50-25%.
Unless it's just before a boss battle, then I make sure I'm fully healed.
setz
Member
Level: 23


Posts: 35/103
EXP: 64113
For next: 3610

Since: 07-02-08

From: Pittsburgh, PA

Since last post: 227 days
Last activity: 194 days


really depends on the games, in most RPGs I wont start to care until it hits that ~33% mark, because it always seems like there is convenient healing somewhere. In platformers, healing is all over the place, usually, so I just heal whenever it is possible, and try to stay at 100%

when I used to play RO, I'd always stay at 100% because it had so many things that could 1hko you in woe otherwise.
Pandaren
Still something.
Level: 103


Posts: 1402/3182
EXP: 11468567
For next: 2839

Since: 08-17-07

From: Finland

Since last post: 44 days
Last activity: 17 days


Any game, I always try to keep myself at 100%, just because there might be a rogue behind you... or a SURPRISEBUTTSEXTIME boss behind the next corner.
Girlydragon
2940

Possibly neither Girly nor Dragon.
Level: 100


Posts: 699/2943
EXP: 10234445
For next: 119951

Since: 07-21-07

From: Sweden

Since last post: 11 days
Last activity: 1 hour


I myself don't heal at specific percents instead I just heal as soon as I can get max amount of HP for my money/sp.

For example, I only use a skill that would heal 50 when I can heal that full 50, and most often as soon as I can.

Little less on items though, I hate using items.
Hiryuu
Banned (again) for basically trolling and stirring up shit (again)

Level: NaN



Posts: 10571/-14435
EXP: NaN
For next: 0

Since: 07-06-07


Since last post: 8.0 years
Last activity: 8.0 years


Area/enemy dependent.

If I know I can get away with not healing for a time, I'll more than likely do it, especially if the healer in the party has some other function that's beneficial to the party outside of healing. If they have nothing more than that, I'll probably heal every turn.

Otherwise I guess it's probably below the 25% line.
Rusted Logic