Xkeeper

Level: 251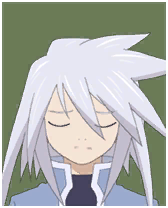 Posts: 1980/24728
EXP: 251604809
For next: 2435067

Since: 07-03-07

Pronouns: they/them, she/her, etc.

Since last post: 1 day
Last activity: 26 min.


Posted on 08-04-07 01:47:15 PM; last edit by Xkeeper on 08-04-07 04:53 PM
Link
The Justus Mosts are a user-voted awards program, essentially. There are no real rewards or benefits for winning; it's just for fun. Voting ends 08/12 at midnight, PST.
Please keep discussion in the other thread.

Rules:
Copy this list into a reply, and add the users you vote for.
You can vote for up to 3 people per category. However, you do not need to vote in each category.
No voting for yourself (any such votes will be disregarded).
Avoid using obscure nicknames for users.
Keep discussion in another thread.
If you want to change your vote, edit your post -- do not post again.
Any offtopic or duplicate posts will be deleted without warning.


---

Nicest
Friendliest
Shadiest
Evil Incarnate
Most likely to start the next dumb fad
Most mysterious
Needs to control their sugar intake
Biggest optimist
Biggest pessimist
Most creative
Best layout
Best catgirl
Most
The Best of the Best

---