Xkeeper

Level: 251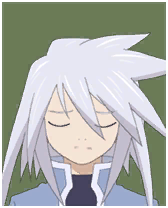 Posts: 8902/24718
EXP: 251245439
For next: 2794437

Since: 07-03-07

Pronouns: they/them, she/her, etc.

Since last post: 3 hours
Last activity: 56 min.


Posted on 01-20-09 05:44:42 PM (last edited by Xkeeper at 02-12-09 04:48 AM)
Link
THE RESULTS


It's that time again, but things are a tad different, so:

READ ME!

= 1 =
There are several categories. Choose up to 3 people, in order. Example:

---

- Best in some category
1. RetroServ
2. Mir
3. ChanServ

---

Your points are awarded in this order. Chosing the same person multiple times will be ignored, so don't do it.

= 2 =
VOTES DO NOT GO IN THIS THREAD! Vote HERE. Failure to do this will get your votes ignored.

= 4 =
If you need to change your vote, send a new PM. Any new choices will overwrite the old ones.

= 5 =
Do not share your votes here.


This thread is for general discussion/speculation. Note that any evidence of ignoring these rules will result in your votes being either completely invalidated or otherwise ignored, so don't do it.

Thanks a ton!


The categories are as follows:

---

- Best avatar
- Best layout
- Most creative
- Most reclusive
- Funniest
- Smartest
- Wittiest (though, honestly, this feels like a dupe of Funniest)
- Person to put under the bus
- Made with 100% General Purpose Awesome

---

You can choose to vote for all or only some categories, and you can choose to vote for up to three.


If you have any questions, don't hesitate to ask. First and foremost, DO NOT WAIT UNTIL THE LAST MINUTE TO MAKE SUBMISSIONS. Thanks a ton!