Xkeeper

Level: 251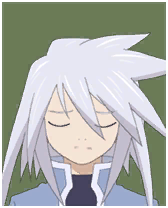 Posts: 8178/24710
EXP: 251065187
For next: 2974689

Since: 07-03-07

Pronouns: they/them, she/her, etc.

Since last post: 1 hour
Last activity: 1 hour


<object width="425" height="344"><embed src="http://www.youtube.com/v/9ro3n8YaO6U&hl=en&fs=1&rel=0&color1=0x2b405b&color2=0x6b8ab6" type="application/x-shockwave-flash" allowscriptaccess="always" allowfullscreen="true" width="425" height="344"></embed></object>

SMB Jetpack Lua script

x_functions library pack if you still don't have it

Yeah.
Sunny

Level: 110



Posts: 828/3675
EXP: 14364655
For next: 44231

Since: 07-23-07


Since last post: 298 days
Last activity: 22 days


That's the kind of stuff to watch. It would be cool if this was applied to a TAS file already out there and it still beat the game, but alas, they don't keep their key rates high enough.
ReiNi
さよなら*へヴン
Level: 120


Posts: 1261/4444
EXP: 19106525
For next: 380646

Since: 07-21-07


Since last post: 3.0 years
Last activity: 9 hours


It's pretty nice to mess with.

For example, using turbos will give you unlimited boost OR flight

Or you can control dying mario. Too bad there's not much you can do except getting stuck in a moving bar.

You can also move around while you fall. It'll work the same, though the screen won't scroll.

It controls quite interestingly underwater too...
Xkeeper

Level: 251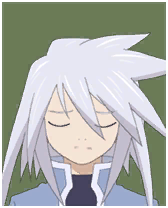 Posts: 8179/24710
EXP: 251065187
For next: 2974689

Since: 07-03-07

Pronouns: they/them, she/her, etc.

Since last post: 1 hour
Last activity: 1 hour


Originally posted by Reimu

---

It controls quite interestingly underwater too...

---


Actually, that's the odd thing; it's like the gravity modes are switched between air and water until you jump that first time.

I noticed that while playing around with an earlier version.
Rusted Logic