Xkeeper
There are some replies to that that provide a nice counter-example. Sometimes stuff is just finished. Nobody's going back to Super Mario Bros. and demanding it be updated.

Software doesn't get old and grungy because it gets used. It only really needs that sort of care if the environment around it keeps changing.
Thaminga

Level: 2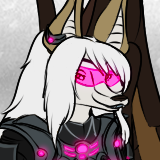 Posts: 3/4
EXP: 26
For next: 20

Since: 01-09-18
From: Weqspechitari, YIX, LT, Isarthaka

Since last post: 7 days
Last activity: 6 days


I mean, that honestly depends on the kind of software you're talking about, too. Super Mario Bros. is a game; essentially, playable art. While there may be updates to such a thing to better get across what the developer(s)/artist(s) behind it all intended to make it in the first place, or if it was the point of it to update over time from the get go, generally, games do not need updates in and of themselves except to ensure people can continue playing them - which is a purely environmental thing.

Then of course you have software that you use for particular things like Photoshop or your operating system of choice, which is subject to changing needs and expectations just by virtue of what it's made for. The software itself still doesn't change per se, but it does get less and less useful as time goes by.
Tarale
Catgirl
Butts
Level: 70


Posts: 1238/1302
EXP: 2909207
For next: 106604

Since: 07-23-07


Since last post: 8 hours
Last activity: 4 hours


Yeah, I'm aware of all this, although I'm guessing most software in businesses does fall into this category of never being done. I know at my work its always being changed because there are new products, changes to laws, changes to policies, changes to banking systems, management gets ideas, someone discovers a new and exciting way to break it, etc. Just… perpetual change.

Also I hate the dishes. So much.


Gabu

Star Mario
Placeholder Ikachan until :effort: is found
Level: 161


Posts: 9718/9721
EXP: 53238500
For next: 874617

Since: 08-10-09
From: Santa Cruisin' USA

Since last post: 5 days
Last activity: 22 hours


Anyone know how to fix an original DS hinge if the part that broke off was quickly found in one piece? Asking for a friend.
sammyrms1

Shyguy
Level: 15


Posts: 84/85
EXP: 15608
For next: 776

Since: 12-19-16
From: San Francisco, CA

Since last post: 2 days
Last activity: 12 hours


First it was called TNN, then it changed to Spike TV, Now the network's gonna be called Paramount Network.
Xkeeper
Is it still a raging dumpster fire, though?
Zeether

Level: 27


Posts: 182/184
EXP: 110065
For next: 6094

Since: 09-23-12


Since last post: 2 hours
Last activity: 2 hours


I asked the obviously kayfabe Spike employee ranting on Twitter what they thought of the Star Wars marathons they would keep having at times and got no answer
Tarale
Catgirl
Butts
Level: 70


Posts: 1302/1302
EXP: 2909207
For next: 106604

Since: 07-23-07


Since last post: 8 hours
Last activity: 4 hours


Fairy tales are fucking rad.
Rusted Logic