Sponty
Part boy, part car; Boycar, Protector and King of Chilladelphia
Level: 176


Posts: 11034/11075
EXP: 72461914
For next: 1312612

Since: 08-24-07

Pronouns: he/him
From: Canada

Since last post: 23 days
Last activity: 8 days


Originally posted by Dorito

---

Originally posted by dotUser

---

Dorito knows what I want.

S C R E E N S (xMANY)

---


THE MORE THE BETTER

---

I want more screens but I also realize I'm pretty much at capacity for what my shitty eyes can actually see well.
Halian

That guy who worldbuilds
Level: 42


Posts: 404/449
EXP: 506527
For next: 14835

Since: 06-20-10

From: Central Florida

Since last post: 12 days
Last activity: 3 hours


Posted on 01-24-18 02:12:33 AM (last edited by Halian at 01-24-18 02:14:40 AM)
Link | Quote
Originally posted by dotUser

---

Dorito knows what I want.

S C R E E N S (xMANY)

---


Ditto. But money. Meanwhile, here's my objectively shitty setup (not pictured: keyboard in lap, mouse on storage bin at my side).

https://i.imgur.com/vG9yBOU.jpg

I really need an office chair (that can hold my weight, ideally) so I can use the desk in the other room. please send money
xdaniel
720

Level: 53


Posts: 697/724
EXP: 1135510
For next: 21609

Since: 12-04-08

Pronouns: he/him
From: Germany

Since last post: 4 days
Last activity: 1 hour


Leopard laptop screenshot~

Kak

for testing purposes only
Level: 70


Posts: 1699/1753
EXP: 2993691
For next: 22120

Since: 09-03-13

From: ???

Since last post: 8 days
Last activity: 3 hours


Originally posted by dotUser

---

S C R E E N S (xMANY)

---

I've unfortunately never experienced the true joy of multi monitor setups, except for very brief moments when I could connect the laptop to a television (context: all televisions at home are in use for something; I'm not allowed to take one permanently. Even then, there would be no space to put it on the desk without it being in an inconvenient position).

For this laptop it isn't really a problem since it's set as high dpi 1920x1080 resolution, but the Windows 7 laptop, being from 2010, has a whopping 1366x768 resolution. That's been annoying since the very beginning.
sofi

🌠
Level: 105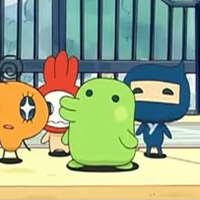 Posts: 3584/3788
EXP: 11868277
For next: 393983

Since: 02-18-11

Pronouns: she/her
From: たまごっち星

Since last post: 7 hours
Last activity: 3 hours


i ran three screens for a while and in theory i have what it takes to do that again, but i probably won't until i get a bigger desk and even then i'm not certain. don't get me wrong; it's nice, you can do work, play SNES and chat at the same time, but it pretty much varies from ~banker vibes~ to ~gamer vibes~. and i'm neither a banker nor that sorta gamer.

but honestly, having multiple displays does help me concentrate better, strangely.
riking
User
Level: 5


Posts: 6/13
EXP: 360
For next: 169

Since: 01-24-18


Since last post: 57 days
Last activity: 50 days


I never actually use my desktop to launch things, I just hit the XFCE whisker menu (Ctrl-Esc) or terminal.

But here's a screenshot of my desktop anyways! Background image is on an 2-hourly rotation. Wow, a broken Skype launcher file. (click for full size)


Dorito
GIRL'S GOT A PENITENTIARY BODY
Level: 100


Posts: 2996/3011
EXP: 10340330
For next: 14066

Since: 07-04-07

From: in the heart of silicon valley, uh oh

Since last post: 6 days
Last activity: 2 hours


Originally posted by Xkeeper

---

Originally posted by Dorito

---

---


Your room is almost as pink as your layout.

---


to be fair i just waited; the backlighting is a bunch of RGB strips i bought at a local fry's and i have them cycle through colors
prism
User
Level: 5



Posts: 7/13
EXP: 290
For next: 239

Since: 02-14-18

From: The Middle of Nowhere

Since last post: 30 days
Last activity: 6 days


Posted on 02-15-18 12:59:36 AM (last edited by prism at 02-15-18 12:53:55 PM)
Link | Quote
Here's what my desktop usually looks like. BTW, my phone is Robin, and my tablet is Nightwing.


eifie
Member
Level: 11


Posts: 85/87
EXP: 5067
For next: 918

Since: 02-13-18

From: Rural Indiana

Since last post: 5 hours
Last activity: 3 min.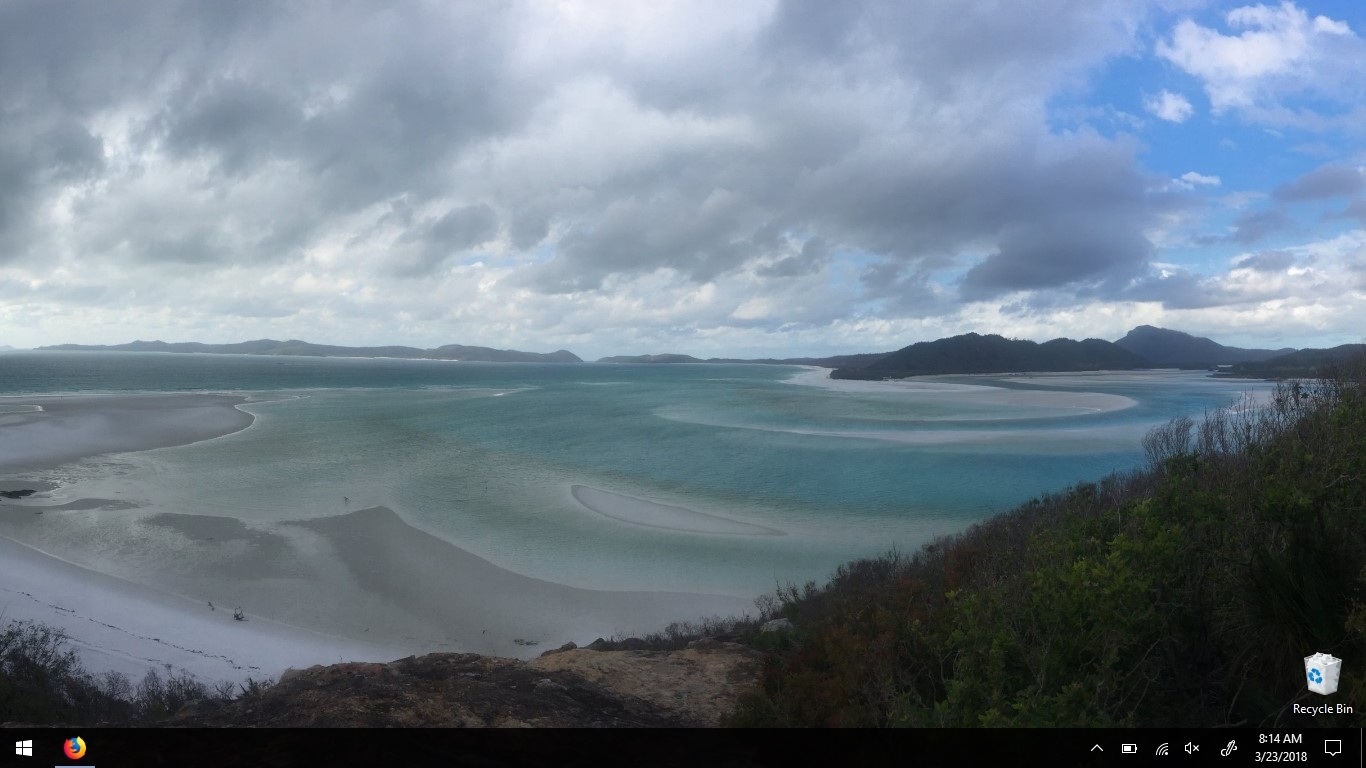 i usually resort to beaches as desktop wallpapers, especially cloudy ones; something about them clears my head. i often open my desktop when in need of a visualization or stimulation and can usually smell the salt and feel the air just by looking at it. useful for de-stressing. this is whitehaven beach in australia, really unique sandbars which interested me because it looks like swirling ice cream.
Rusted Logic