BlackRose
Transforming cats into robots since 1989!
Level: 87


Posts: 2315/2363
EXP: 6183647
For next: 209127

Since: 10-13-09
From: The World

Since last post: 56 days
Last activity: 23 days


We still doing this?




non-Retina 15" MBP mid-2012, 4GB ram, 2.3 GHz i7.
Usually I would have a different wallpaper on here but I didn't bother to change it back after I took it with me to my interview two weeks ago. (Still no word back, I'll just assume that I didn't get the job.)
Also, usually I have a lot of Finder windows scattered around as well as having Skype, Airmail, Textual (custom build), TextMate 2 alpha, iTerm2, etc... open.

Mavericks is fine, but there's that issue with opening save/open sheets where it takes about 10-20 seconds for it to open. Hopefully 10.9.2 fixes this.
stag019

Red Koopa
Level: 24



Posts: 105/129
EXP: 68722
For next: 9403

Since: 09-11-11


Since last post: 355 days
Last activity: 12 days


Warning: Nearly 5MB!
My current setup. Note this does not include my old 1080p monitor that currently has a Raspberry Pi hooked up to it.
sofi

🌠
Level: 99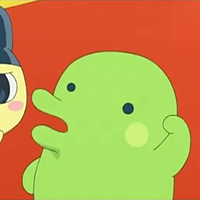 Posts: 3250/3429
EXP: 9847460
For next: 152540

Since: 02-18-11
From: Akiland

Since last post: 16 hours
Last activity: 16 hours


Posted on 03-08-14 01:28:46 PM (last edited by Sofi at 03-08-14 06:55:41 PM)
Link | Quote


I got a hard drive caddy for my laptop yesterday that allowed me to install a secondary onto it, so I did that and put Linux on, too. I'm sure you guys recall that I've been designing my UI to be a satire of Linux users who attempt to mimic other operating systems and this continues this trend, blending elements of classic Mac OS, OS X and Windows 95. This is still a work-in-progress, but right now I'm particularly happy with the dock at the bottom, which is actually an auto-hiding Xfce4-panel.

There's no telling where this will go next, but I see maybe changing the font to Tahoma and adding "Start" to the Tux icon and changing the Tux to a classic Windows icon? Maybe I'll change the icon to the OpenBSD Blowfish. Who knows.

Update:

Kak

gg photobucket
Level: 67


Posts: 1106/1627
EXP: 2522478
For next: 70394

Since: 09-03-13
From: ???

Since last post: 31 days
Last activity: 10 days




I bet this is not the standard Windows 7 Aero theme with a black background.


What can I say, other than it's been a while since the last time I've used an Aero theme. It works well enough.

Also, I should clean some desktop icons anytime soon. uh uh
sofi

🌠
Level: 99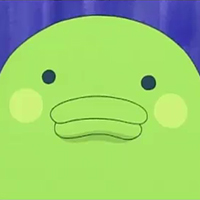 Posts: 3254/3429
EXP: 9847460
For next: 152540

Since: 02-18-11
From: Akiland

Since last post: 16 hours
Last activity: 16 hours




I think I'm slowly coming to accept the fact that I'm in fact one of those people who will be perpetually dissatisfied by my user interface customization and I'll be fussy over things like icons, icon sizes and the shade of orange they're colored with. In order to prevent senseless customization, I develop a series of design ideas, which are fine but even they can be changed.

Anyway, I realized that my last post actually showed me using Linux after I set up this dual-boot set-up involving a third party hard drive caddy. What happened is I tried to reposition the caddy one day and it simply broke and I ended up putting the hard drive in Lillian's computer instead. So now she has a Linux computer and I just went back to living my #Windows8.1Life.

I went back to default-size window borders after realizing I tend to full-screen everything anyway and set up a slideshow of nearly a hundred landscape images as a background. The system is set up to select a window border color automatically so I can stop fussing over it. The taskbar I set back to large icons after a brief stint where I only used small icons on the bottom, which I had reasoned would be acceptable because the aspect ratio of the non-taskbar area would be closest to the golden ratio until I realized I just like the larger icons better.
Kazinsal
Amazing Flyin' Hammer Bro
Level: 45


Posts: 484/543
EXP: 624472
For next: 35692

Since: 01-18-11
From: Victoria, Canada

Since last post: 43 days
Last activity: 39 days


Posted on 05-01-14 05:21:55 AM (last edited by Kazinsal at 05-01-14 05:25:38 AM)
Link | Quote
I've decided I don't need desktop icons. Just my favourite anime character being a badass.


sofi

🌠
Level: 99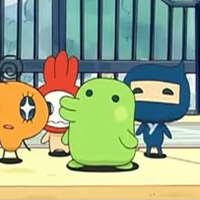 Posts: 3263/3429
EXP: 9847460
For next: 152540

Since: 02-18-11
From: Akiland

Since last post: 16 hours
Last activity: 16 hours




Someone turned me onto the idea of wallpaper slideshows and now I'm obsessed. First, I had it change every hour. Then every half hour. I went all the way down to every 10 minutes because it just wasn't dynamic enough. I get so bored with my desktop and it's convenient that it's changing for me.

Bar is experimentally small and on top with all taskbar buttons expanding. It's been making my UI closer to that of the one I had in Linux.

It's interesting because it gives this boxed in feel. I like it.
Acey

Wendy Koopa
garbage-chan
Level: 88


Posts: 2453/2538
EXP: 6549693
For next: 100971

Since: 07-14-10
From: meme jail

Since last post: 1.0 years
Last activity: 1.0 years




Decided to go with a static background. And lotsa greyscale, because I have a hard-on for greyscale.
Sanqui
1560

🦉
Level: 72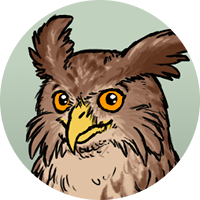 Posts: 1272/1568
EXP: 3303283
For next: 20479

Since: 12-20-09
From: Czech Republic

Since last post: 17 days
Last activity: 3 hours


Posted on 06-09-14 08:40:10 AM (last edited by Sanky at 06-10-14 06:39:35 AM)
Link | Quote
Here is a screenshot of my dual-screen setup. However, I don't really use the desktop itself at all. So, here's a screnshot of my computer how I use it, mosty unredacted.
The top screen's Firefox is for streams or videos/music in the background. It's also for persistent terminals and one on one chats. The bottom screen is where I usually do things, like browse the web, chat on IRC or use the text editor.
Zero One
5080

And as we fall the spirit carries on,
That a hero'll come and save us all,
As we call the ones we left below,
We all dream of the day we rise above
Level: 119


Posts: 4816/5088
EXP: 18771166
For next: 158125

Since: 05-24-10
From: Delta Quadrant

Since last post: 7 days
Last activity: 1 day


A little Star Trek Online makes for a good wallpaper! Sovereign class ship, with a Reman deflector resulting in the green on the hull. Why the nacelle streams are suddenly green, I dunno.
Kak

gg photobucket
Level: 67


Posts: 1286/1627
EXP: 2522478
For next: 70394

Since: 09-03-13
From: ???

Since last post: 31 days
Last activity: 10 days


Oh wow, this theme is back (although due to recent display driver crashes I'm not positive about using any theme that requires DWM) with a background bright enough to burn my eyes if I have use the computer not long after I wake up.


Chronographer

Level: 7


Posts: 3/10
EXP: 1044
For next: 404

Since: 09-24-14
From: Mcdonald Valley

Since last post: 2.0 years
Last activity: 2.0 years




I use Kubuntu 14.04 so far, really works well with my computer and I'm so comfortable with the desktop, can never go back to the Unity desktop.
Rusted Logic