Xkeeper

Level: 251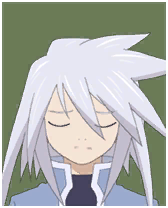 Posts: 24651/24726
EXP: 251417817
For next: 2622059

Since: 07-03-07

Pronouns: they/them, she/her, etc.

Since last post: 30 min.
Last activity: 14 min.


Posted on 11-04-18 06:59:47 PM (last edited by Xkeeper at 11-04-18 07:01:05 PM)
Link | Quote
You may need to refresh (Ctrl+Shift+ R / F5) to see the updated spoiler boxes.


You now have [‌spoiler] and [‌/spoiler] ...




There are also [‌spoileri] and [‌/spoileri], which are when you have something small you want to hide.

For example, if you don't necessarily want to blurt out that the bad guy is actually .

The labels are just CSS, so if you try copying and pasting them, you won't get the "Spoiler" header, either. Ahh, technology.



You can click anywhere to show or hide them, but hovering over the bar will highlight the area that's been spoiled.