K.T.B.
User
Level: 7



Posts: 2/11
EXP: 1391
For next: 57

Since: 11-24-14


Since last post: 18 days
Last activity: 18 days


Hey guys. I'm looking for a good, decently active Ukrainian message board because I'm currently trying to learn Ukrainian and I think being a part of an online community in that language would be a very good way to help me learn it more efficiently. On top of that, for the past while I've been occasionally searching for Italian forums as well since Italian is my main language and it's odd to me that I spend far more time in English chats and such. I don't really care at all what the main "topic" of either site is (e.g. gaming or whathaveyou), my interests include pretty much everything on the planet so I doubt I'd have difficulty fitting in regardless.

On reflection however, I realized that pretty much every forum or internet community I frequent is one that I more or less stumbled on at some point for one reason or another, mainly due to it being an extension to whatever else I had an interest in at the time. After a bit of Google experimenting I realized that even in the English language I can't seem to find good forum sites if I'm outright looking for them; weirdly the only things that come up in my searches are ancestry/missing persons sites.



Anyone have any tips for trying to find good online communities, particularly including languages other than English as well? I may be familiar with the culture of those countries, but trying to re-learn the internet culture of those languages feels like discovering the internet for the first time, only with no one around to even tell me of Google.
RanAS
Member
Level: 40


Posts: 466/498
EXP: 430472
For next: 10837

Since: 10-10-14

From: Brazil

Since last post: 3 days
Last activity: 13 hours


There's only one forum that I know that's usually good for most location-based topics, though I mostly just check it for people's opinions on the train lines around where I live. That's SkyscraperCity, and it does have an Urban Ukraine sub-forum.

NOTE: I do not know that forum very well. I don't really know how the people behave in each sub-forum, so, I can't say if it's a good or a bad forum, I just know it exists and that's about it.
Jamie

Level: 22



Posts: 22/118
EXP: 51739
For next: 6611

Since: 06-03-14

Pronouns: he/him
From: England

Since last post: 1 day
Last activity: 1 day


Wouldn't using an IP address from that country make things a little easier, since Google will tailor to that location?
Sanqui
1760

🦉
Level: 78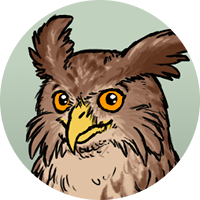 Posts: 1751/1761
EXP: 4216550
For next: 165676

Since: 12-20-09

Pronouns: any
From: Czechia (NEW!)

Since last post: 6 days
Last activity: 12 hours


Posted on 09-29-18 05:07:49 AM (last edited by Sanqui at 09-29-18 05:15:12 AM)
Link | Quote
I can tell you a bit about the Czech situation, I suppose.

I've been in the Czech Pokémon community since 2003. It resides mostly on two forums, mostly because of internal politics, and most of the activity nowadays is on the less obvious and google-accessible domain. However, activity is a strong word... the community thrived as late as two years ago, but it's mainly IRL relationships that tore it apart. People can't stand each other and moved on. The groups that do exist are small chats between friends.

There's also the furry community. I'm aware of two czech furry websites, each have a message board, but they've taken a huge backseat to Facebook (for event organization, really!) and Telegram.

Even then, there are active general and quite distinctive Czech message boards, one such is nyx.cz, however, registration is invite-only, if I remember correctly.


Originally posted by Jamie

---

Wouldn't using an IP address from that country make things a little easier, since Google will tailor to that location?

---

I sort of doubt it, it's often cheaper to use a datacenter in a larger country and I'm pretty sure Google doesn't care.


Rusted Logic