Xkeeper

Level: 250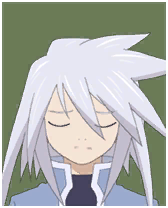 Posts: 23358/24691
EXP: 250033021
For next: 495990

Since: 07-03-07

Pronouns: they/them, she/her, etc.

Since last post: 13 hours
Last activity: 6 hours


Originally posted by Xenesis

---

choc-chip & bacon cookies

---


I mean, I like salt, too, but. why
BoringPerson
Member
Level: 12


Posts: 36/39
EXP: 6234
For next: 1687

Since: 01-28-17


Since last post: 13 days
Last activity: 2 days


They've also got dark chocolate with bacon bits. I like dark chocolate, and I guess bacon's okay, but... nah. I'm not a fan of salty dark chocolate in general.

But for sweet-salty stuff, you can't beat tamarind candy IMO. It's tamarind, sugar, and salt, and as you'd expect (if you're familiar with tamarind) it's sour, sweet, and salty. ~yummy~

(edit: Even if you don't know what a tamarind is, you might know of the Rindo Berry from Pokemon, which is based on the tamarind.)

I'm not usually a poster of new threads, but OP's button inspired me to post an idea I've had for a while in the Gaming subforum.
Tarale
Catgirl
C:\ DOS
C:\ DOS RUN
RUN DOS RUN
Level: 83


Posts: 1854/1876
EXP: 5223939
For next: 208282

Since: 07-23-07

Pronouns: she/her

Since last post: 4 days
Last activity: 9 hours


Posted on 09-15-18 11:57:03 PM (last edited by Tarale at 09-15-18 11:58:24 PM)
Link | Quote
I've had some bacon and chocolate chip things before. It's alright, I guess. The bacon pieces are usually very small and they go very crisp, so they function a little bit like sea salt crystals in the recipe. It works best with dark chocolate. It does that whole salty-sweet thing.

It's definitely not my favourite kind of salty-sweet though (my FAVOURITE is salted caramel).
Rambly

Level: 87


Posts: 1993/2094
EXP: 6160597
For next: 232177

Since: 07-22-07

Pronouns: she/her

Since last post: 10 hours
Last activity: 11 min.


Blehhhhh I don't really like salty-sweet. My roommate is obsessed with salted caramel and he's always trying to get me to eat random salted caramel things he's bought. I looooove caramel, so it's not the caramel I'm objecting to.

I do like sweet and savory though!!!!! I love orange chicken. I love barbecue, natch. I like vaguely sweet sauces on meat in general, I think.
hydra-calm
Member
Level: 21


Posts: 144/172
EXP: 49538
For next: 405

Since: 07-21-17


Since last post: 8 hours
Last activity: 8 hours


I enjoy salted caramel, but the thought of something like bacon in sweets just makes me recoil. Candied tamarind is ace too -- I need to find a source of that here.
Lunaria


Moon Bunny! :3
Level: 132


Posts: 5597/5620
EXP: 27068655
For next: 63278

Since: 07-28-07

Pronouns: she/her
From: pile of fluff

Since last post: 9 days
Last activity: 2 days


Admittedly I have never tried it, but beacon in something sweet don't sound very great to me to be honest.
Rusted Logic