Jul - Gaming - Artifact - Valve's upcoming CCG's problematic community, business model
-
-
Dprotp
GIRL'S GOT A PENITENTIARY BODY
Level: 102


Posts: 3038/3080
EXP: 11048300
For next: 41667

Since: 07-04-07

Pronouns: he/him
From: in the heart of silicon valley, uh oh

Since last post: 12 days
Last activity: 1 day


(brought to my attention by coming across this thread on twitter)

gamesindustry.biz (hell of name) recently published a piece on valve's upcoming game, and there are some... problems:



---

Beyond the actual gameplay, Artifact has something else that makes it incredibly unique: its monetization style. The game will cost $20 at launch, which will get players two starter decks (everyone gets the same ones) and ten packs of random cards. From that, there is absolutely no way for players to earn more packs by playing the game. Everything more must either be bought with real money, or traded for on the game's market, where individual cards can be purchased or bartered for just like one might do at a physical card shop for something like Magic: The Gathering.

---

well. ok. payment models suck but i guess if you're hungry for money, sure. whatever. but at least it'll show respect to all kinds of players ri


---

Monetization is not the only place where Valve is trying a somewhat-unconventional spin on card game norms. The game will also feature live chat that allows players to communicate with one another during a match - even strangers. I asked how that chat and the community in general would be moderated to discourage bad behavior, but neither Barnett nor Garfield could offer any specific idea of tools that would help someone avoid a random internet stranger hurling insults at them during an Artifact match. At least at this point in development, it seems as though Valve is leaning on the hope that the community might simply not be a problem.

---
---

I asked if the company would be making an effort to foster diversity in the esports community that would likely form around it. But like my earlier concern about community moderation, this was another area that Barnett and Garfield seemed to hope would take care of itself.

"We've already talked about next year we're running a tournament where the prize is a million dollars, but we think the format of a tournament with this type of game is probably going to be very different than the stuff we've done before," said Barnett. "So if you look at Magic tournaments, it encourages wide participation from lots of different players. I think Artifact's tournament will look a little more like that."

---


i guess this is on brand for valve. their forums, comments, and largely any sort of community... cess pools are kind of just that. if that philosophy/out of touchness bleeds from their marketplace to their games, i'm not surprised but boy is that a big honking bummer, especially considering how long they've been around
Lunaria


Moon Bunny! :3
Level: 133


Posts: 5582/5623
EXP: 27173903
For next: 678764

Since: 07-28-07

Pronouns: she/her
From: pile of fluff

Since last post: 9 hours
Last activity: 9 hours


They'll get away with it, they have before. DotA2 features some pretty scummy practices, especially when it comes to paying their community artist for the work they put in making most of the cosmetics in that game.

So yeah, this is pretty on brand for valve, I'm not surprised. It will probably do decently well because Valve has a cancer fanbase that considers them saint like (for some god forsaken reason), and it has gotten well embedded in the horrible "PC gamer master race" culture.

That being said, I would not be surprised if the game flops with everyone else. They are really late to get on the market with this digital card game and they have some pretty big competition. Hearthstone is the big player, they have all the casual fans, I doubt they'll be able to wrestle those, especially with this model. And Magic the gathering recently made their online free to play version of their game a lot less "private" beta. Which not only is a bigger brand for card game fans... it's also featuring a much better model, practically showering you with decks and cards when you first get into it... and having pretty easy access to getting more. At least WotC understands that they are late to the ball on the digital card game front.


Honestly, I can't really do much other than shrugging. Shitty companies are gonna keep doing shitty practices, what else is new.
Xkeeper

Level: 251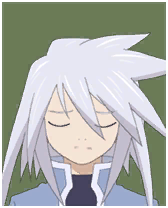 Posts: 23358/24710
EXP: 251089198
For next: 2950678

Since: 07-03-07

Pronouns: they/them, she/her, etc.

Since last post: 20 hours
Last activity: 37 min.


I was thinking about this on the way back from grabbing lunch — it's a bit surreal to think that, because of the way Valve's ecosystem works, you could idle in TF2 for items, which you turn into scrap, which you trade for other items or keys, which you sell on the marketplace, which you then use to buy these card packs. What a trip.

The lack of thought towards moderation and behavior does not surprise me at all; Valve is not exactly known for being proactive about issues in their games, or in their own offices... It's not much of a surprise that they've become even more disconnected from reality, even in comparison to other gaming companies.

I do love how they're unabashedly going full pay-to-win with monetization, though. Hopefully everyone sees it for what it is and doesn't even bother downloading it.
Dprotp
GIRL'S GOT A PENITENTIARY BODY
Level: 102


Posts: 3040/3080
EXP: 11048300
For next: 41667

Since: 07-04-07

Pronouns: he/him
From: in the heart of silicon valley, uh oh

Since last post: 12 days
Last activity: 1 day


that TF2 harrassment piece is... really something.

there's still more stuff coming out about this, and the reasoning is just painful...


---

Artifact will also, said Garfield and Barnett, feature live chat during matches. True to Valve form, there are currently no plans to moderate it.

"Psychologically, we find that people misbehave when there is somebody else to observe them misbehaving," Barnett said. "When it's a one-on-one game, what is my motivation for saying something awful?"

---
Xkeeper

Level: 251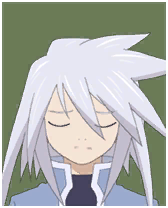 Posts: 23358/24710
EXP: 251089198
For next: 2950678

Since: 07-03-07

Pronouns: they/them, she/her, etc.

Since last post: 20 hours
Last activity: 37 min.


I can't not laugh at this because, seriously, have these people ever played a game? One on one with an opponent is prime time for shit-talking because making someone upset makes them play worse. Psychological warfare.

I also don't get how you can go from "We'll have live chat between the players and people watching" and end up at "people only misbehave when there's someone else to watch" ...
Eon

Hammer Brother
MLB
Level: 65



Posts: 1072/1081
EXP: 2292284
For next: 43344

Since: 07-22-07


Since last post: 3 days
Last activity: 1 day


Posted on 09-05-18 07:16:50 AM (last edited by Eon at 09-05-18 07:20:22 AM)
Link | Quote
Valve's games didn't impress me back when they made single player FPSs. By now every joke about their slowness has been beaten to death and back again.

I haven't seen an excellent digital CCG economy yet. Pokemon Trading Card Game Online expects you to buy physical packs to build your collection faster. It appears the American version doesn't even have a cash shop, gems are only available in Canada.

WWE2K18 is another blunder in missing the point I'd encountered. They designed features around microtransactions, except the game has no microtransactions! One is forced to grind if one wants the "lootbox" contents.
Xkeeper

Level: 251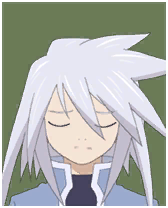 Posts: 23358/24710
EXP: 251089198
For next: 2950678

Since: 07-03-07

Pronouns: they/them, she/her, etc.

Since last post: 20 hours
Last activity: 37 min.


I suspect a lot of that is intended to artificially inflate playtimes for people who want to see everything. Either that or a last minute decision to strip them out after all the pushback from EA's total cash grab.


Valve really seems to be coasting from inertia more than anything else; enough people use them that it's the "default" digital distribution, and most of the other ones are run by specific companies (Uplay, Origin, etc.) and not for 'general' games ... There aren't really any other good competitors, though itch.io is really nice.



Kind of silly to realize that Valve has actually been trying the microtransactions and gamification strategy for quite a while, and I never really looked at it in detail. The whole thing with emoticons, backgrounds, trading cards, badges, and so on is to wrap someone up in buying a bunch of tiny shit or the always-fun "purchase a junk game, idle to get its drops, then sell it" cycle. They also tie that into some Steam features; I think the "level" you have (based on what badges you've earned paid for) determines your friend list size?

The whole thing is kind of gross.
Jul - Gaming - Artifact - Valve's upcoming CCG's problematic community, business model
-
-
Rusted Logic